Photographs by Ripple Effect Images
Empowering women to fight climate change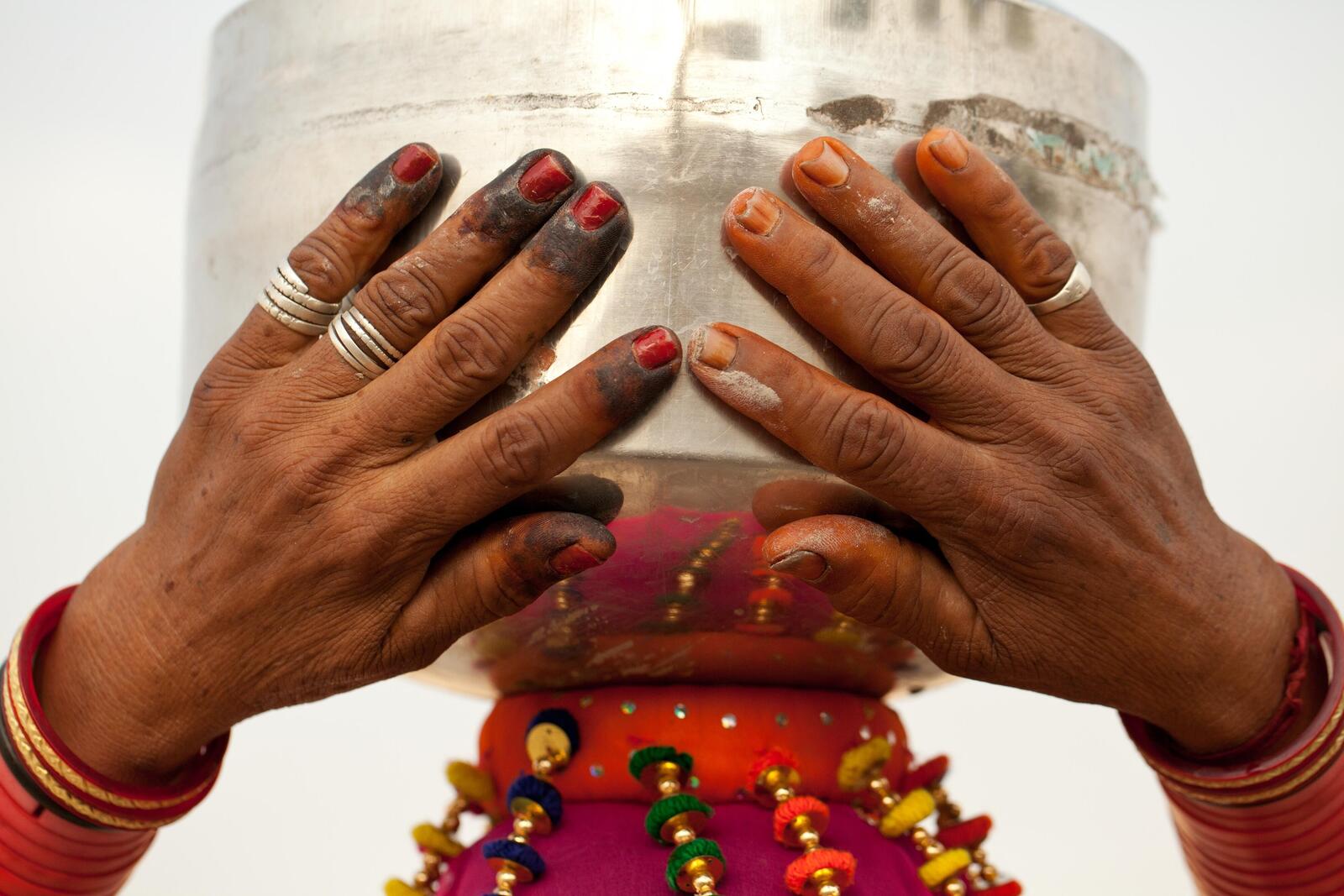 In 1980, I traveled to a remote region of Namibia where isolated tribes were dealing with a seven-year drought. I met women who were keeping their families alive—despite hellish conditions—through resourcefulness, determination and incredible effort.
I've witnessed firsthand that the burden of climate change falls especially hard on women and girls. During droughts women spend hours each day searching for water and fuel; they nurse the sick as diseases spread. When climate disasters hit, men often migrate ahead, leaving women to follow along with the children, the elderly and the infirm. They simply carry a bigger load.
Nevertheless, women are great investors in the future, showing fortitude in the face of nearly every tragedy I've seen, and always giving back: According to the World Bank's International Finance Corporation, women reinvest 90% of their income in family and the community, whereas men reinvest only 30%-40%. Women are also great resources on how to survive and even mitigate global warming, but their stories are sadly underreported.
To change that, I founded Ripple Effect Images, a nonprofit collective of award-winning photographers, writers and filmmakers dedicated to covering aid programs that empower women and girls in the developing world—particularly as they deal with the added stress of climate change. Since 2010 we've created 22 films and a photo archive of more than 15,000 images, while helping our beneficiaries raise more than a million dollars for their work.
—Annie Griffiths
Executive Director, Ripple Effect Images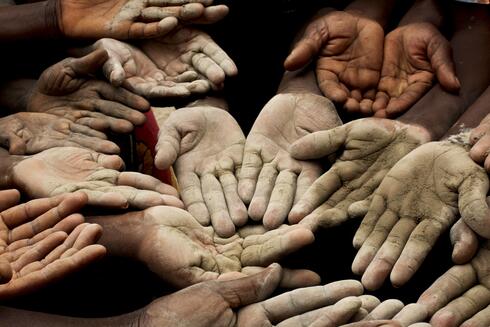 Muddy Hands
Nyando District, Kenya
Photograph by Lynn Johnson
Thirty-five years ago the water running near Ilalambyu, Kenya, was a constant, full-flowing river. But climate change has altered it. Now, local women—who bear the responsibility of gathering water for the village—are fighting back by building a sand dam. Despite their general lack of social power within the community, these women are carrying endless pans of cement and passing rocks from hand to hand to make a difference. The dam will create a more reliable water supply and help prevent water contamination.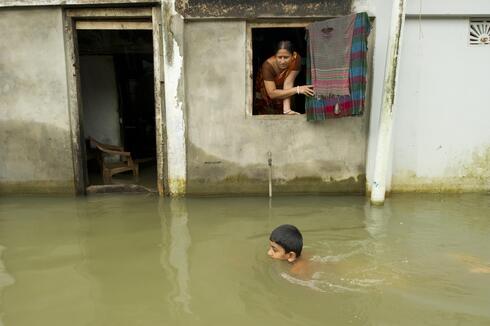 Child Swimming Near a Flooded Building
Northwest Bangladesh
Photograph by Ami Vitale
Along the Brahamputra River, increasingly powerful storms have caused massive flooding. This makes life particularly difficult for the tens of thousands of people living on chars, or islands formed by shifting sedimentation. Any rise in ocean levels (which is expected even if greenhouse gas emissions were miraculously halted today) represents a grave danger to the larger Bangladeshi population—approximately 10 million make their homes in a part of the country lying less than three feet above current sea levels.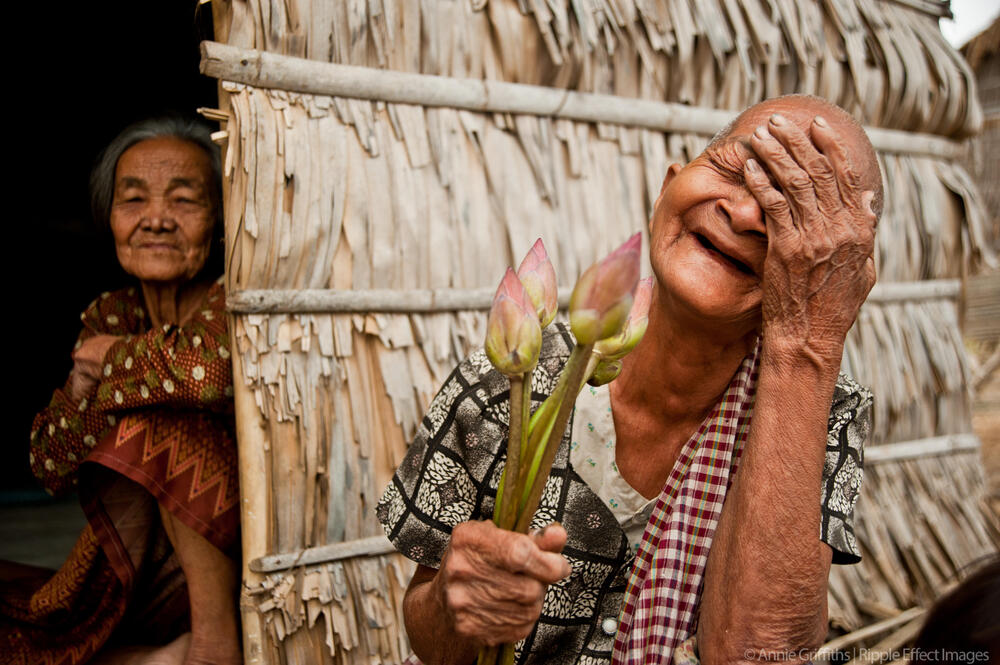 Woman with Flowers, Laughing
Battambang Province, Cambodia
Photograph by Annie Griffiths
The area of Cambodia near the Thai border—one of the last stronghold of the Khmer Rouge—is no stranger to disasters. In 2011, abnormal flooding was so bad that villagers fled to a nearby pagoda nightly for over two months, afraid to sleep at home should the local dam break in the dark. Many had worked in nearby rice fields that were destroyed by the floods. Looking for income, most of the able-bodied were forced to take refuge in Thailand, leaving behind older residents like Nuon Non (right, 75) and Prum Ut (left, 90).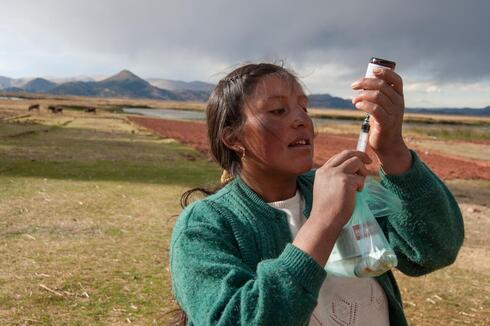 Woman Filling Syringe With Medicine
Lake Titicaca, Peru
Photograph by Annie Griffiths
As a farmer in the Peruvian Andes, Griselda has learned basic veterinary skills through CARE Peru. Her knowledge of better nutrition, care and immunizations has made her livestock far healthier, despite the vast temperature variables brought on by climate change in the region. Here, Griselda prepares to vaccinate new piglets at her farm.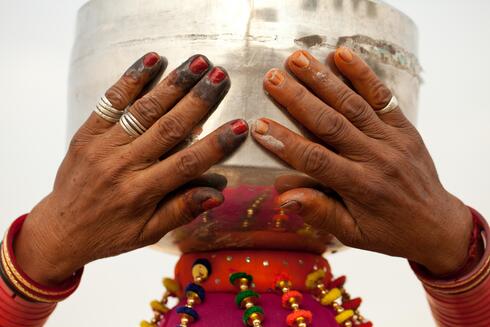 Woman With Water Jug on Head
Jodhpur, India
Photograph by Lynn Johnson
Restoring a talab—or traditional water storage pond—can give water security to one of India's driest areas. The Jal Bhagirathi Foundation finds villages that are severely water stressed (due to access and sanitation issues) and helps create citizens' groups to tackle the issue. Ancient solutions like talabs are still viable. Since it's women who walk to find and carry back water and tend the homes where most water is used, it's not surprising that groups with at least 30% women are pushing hardest for these changes.
Explore More
About

World Wildlife magazine provides an inspiring, in-depth look at the connections between animals, people and our planet. Published quarterly by WWF, the magazine helps make you a part of our efforts to solve some of the most pressing issues facing the natural world.