A world apart: the unique spirit of Madagascar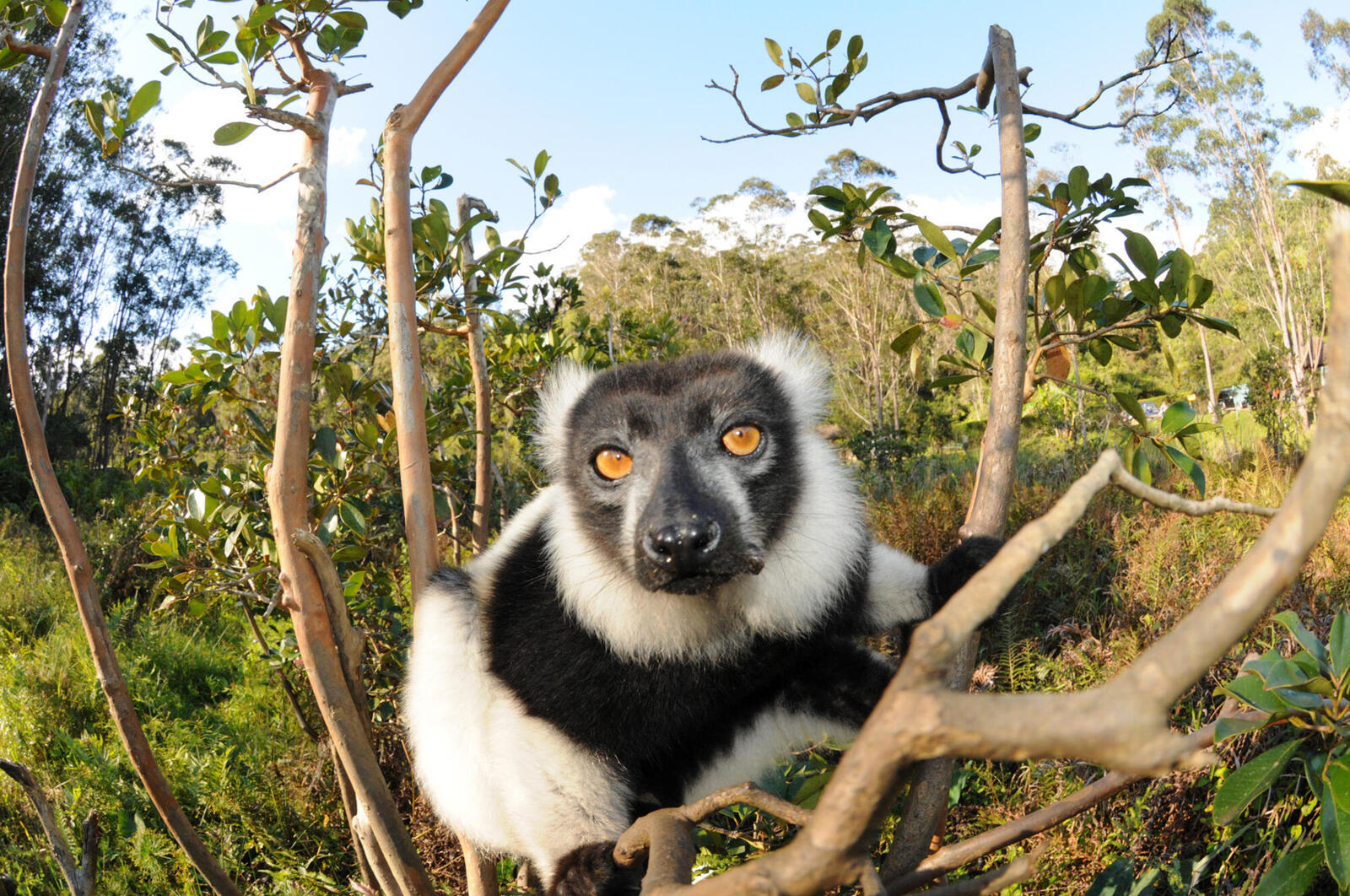 Issue: Fall 2016
Author: Rachel Kramer
ZOMBITSE-VOHIBASIA NATIONAL PARK :: MADAGASCAR
We hear rustling in the dry leaf litter below us. A tiny Appert's tetraka bird hops from one twig to another, yellow feathers flashing. All around us, eyes peer out of the holes in hollow trees. We see three lemur species in 30 minutes.
Much of the life around us evolved in isolation, or was brought here by humans in the last 2,000 years. Nine out of 10 of Madagascar's species exist nowhere else on Earth. Today, these endemics are confined to fragments of coastline, and to humid, dry, and spiny forests that are surrounded by the scars of fire.
Our guides look to the horizon with concern. They need to leave us— flames are lapping at the dry forest edge beyond a distant baobab tree. Trenches must be dug to protect what is left in this park.
For the people of Madagascar, fire has been a powerful tool. Fire has cleared rain forests for rice. Fire has cleared spiny forests for charcoal. Fire has cleared deciduous forests for cattle. Fire has been used to express dissent in times of colonial oppression. When communities were small, the land could recover. But now, with the population doubling roughly every 20 years, the pressures are too great.
Madagascar is a proud island. In our travels we find communities generous beyond their means; people are unfailingly kind. It is this human energy, coupled with truly unique biodiversity, that drives my hope for the island's future.
Explore More
About

World Wildlife magazine provides an inspiring, in-depth look at the connections between animals, people and our planet. Published quarterly by WWF, the magazine helps make you a part of our efforts to solve some of the most pressing issues facing the natural world.