Editor's Note: The power of people
WWF's mission is to conserve nature and reduce the most pressing threats to the diversity of life on Earth. WWF's vision is to build a future in which people live in harmony with nature.
PRESIDENT AND CEO Carter Roberts
EDITORIAL DIRECTOR Alex MacLennan
MANAGING EDITOR Sarah Forrest
WRITER AND EDITORIAL COORDINATOR Sarah Wade
EDITORIAL
SENIOR EDITOR Alice Taylor
EDITOR, DIGITAL EDITION Alison Henry
WEB PRODUCERS Isabelle Willson, Ellie Yanagisawa
CONTRIBUTING EDITORS Tania Curry, Katy Fenn, Molly M. Ginty, Jennifer Hanna, Maura McCarthy, Jeff Muller, Kerry Green Zobor
CONTRIBUTING WRITERS Catherine Blancard, Jenna Bonello, Erin Waite, Brie Wilson
ART
ART DIRECTION AND DESIGN Pentagram
CONSULTING ART DIRECTORS Betty McLaughlin Meyer, Sharon Roberts
PRODUCTION
DIRECTOR OF PRODUCTION Lee Freedman
Volume 4, Number 3 (ISSN 2330-3050)
World Wildlife is published quarterly by World Wildlife Fund, 1250 24th Street, NW, Washington, DC 20037. Annual membership dues begin at $15. Nonprofit postage paid at Washington, DC and additional mailing offices.
When Dutch chemist and Nobel Laureate Paul Crutzen proposed that Earth had entered a new epoch, he did so to express how fundamentally humanity was affecting the planet. That was 16 years ago, and he called this new era the Anthropocene.
Today, it's all too clear that our beautiful, fragile planet is being impacted at every level by humanity, so this issue of the magazine is dedicated to us. While every issue tells people stories, in this issue people are the story, and in particular those people who are doing something to make the Anthropocene a time of opportunity rather than one of loss.
In this issue, WWF CEO Carter Roberts and CARE CEO Michelle Nunn discuss the power of a partnership that fully equates a healthy planet with people's well-being. Two other stories showcase the incredible work our staffers are doing—with a host of partners—in Indonesia and globally to understand people's connection to nature, and to see just how fundamentally human decision-making can be tied to valuing what nature provides.
It can feel overwhelming, the ways we are changing this world we share. So together, let's make the Anthropocene not only the era when humanity put the planet into a tailspin, but also when we rose to the challenge of turning it all around.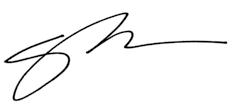 Alex MacLennan
And speaking of people...you spoke out! We've received more than 5,000 responses to last issue's survey. Stay tuned for some reader-inspired updates next year!
Explore More
About

World Wildlife magazine provides an inspiring, in-depth look at the connections between animals, people and our planet. Published quarterly by WWF, the magazine helps make you a part of our efforts to solve some of the most pressing issues facing the natural world.