Can responsible fly fishing save tigers in the Himalayas?
Can catch-and-release ecotourism help conserve Bhutan's rivers and forests?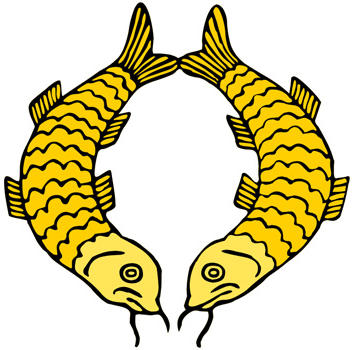 The pair of fish represented in the eight auspicious symbols of Buddhism are thought to be golden mahseers, symbolizing happiness and fearless living.
Among fly-fishing aficionados, the golden mahseer is legendary. At up to nine feet long and with a reputation for strength and speed, the fish has long lured anglers from around the world to its remote Himalayan habitat. But as the rivers it inhabits—and the forests around them—face mounting threats from pollution, overfishing, and unsustainable infrastructure projects, the fish's migratory range and population are shrinking fast. Once found in rivers from Pakistan to northern Myanmar, the golden mahseer is now endangered.

One of the mahseer's best hopes for survival lies in Royal Manas National Park in southern Bhutan, where the largely free-flowing rivers provide an important migratory fish haven and the forests harbor a small population of tigers. There, a new catch-and-release ecotourism site established by WWF and the government of Bhutan promises to benefit the iconic fish, as well as tigers, by creating livelihood opportunities for people in the region. Managed sustainably and monitored carefully, the conservation-friendly site will protect stretches of river in and around the park including vital migratory pathways for the mahseer. The project is part of Bhutan for Life, WWF's initiative to create and sustain a 5 million-acre network of permanently protected natural areas in the country.
Explore More
About

World Wildlife magazine provides an inspiring, in-depth look at the connections between animals, people and our planet. Published quarterly by WWF, the magazine helps make you a part of our efforts to solve some of the most pressing issues facing the natural world.