Editors Note: Because water is life
WWF's mission is to conserve nature and reduce the most pressing threats to the diversity of life on Earth.
WWF's vision is to build a future in which people live in harmony with nature.
PRESIDENT AND CEO Carter Roberts
EDITORIAL DIRECTOR Alex MacLennan
MANAGING EDITORS Sarah Forrest
WRITER AND EDITORIAL COORDINATOR Sarah Wade
EDITORIAL
SENIOR EDITOR Alice Taylor
EDITOR, DIGITAL EDITION Alison Henry
EDITORIAL INTERN Erin Waite
CONTRIBUTING EDITORS Catherine Blancard, Tania Curry, Teresa Duran, Katy Fenn, Molly M. Ginty, Jennifer Hanna, Terry Macko, Maura McCarthy, Jeff Muller
CONTRIBUTING WRITERS Alex Batka, Molly Griffin
ART
ART DIRECTION AND DESIGN Pentagram
CONSULTING ART DIRECTORS Betty McLaughlin Meyer, Sharon Roberts
CONTRIBUTING PHOTO EDITOR Jennifer Anna
PRODUCTION
DIRECTOR OF PRODUCTION Lee Freedman
WEB PRODUCERS Isabelle Willson, Ellie Yanagisawa, Victoria Grimme
World Wildlife is published quarterly by World Wildlife Fund, 1250 24th Street, NW, Washington, DC 20037. Annual membership dues begin at $15. Nonprofit postage paid at Washington, DC and additional mailing offices.
Our work on freshwater ecosystems takes center focus in this, our fourth themed issue of World Wildlife magazine.
Why freshwater? Because it touches everything.
Water is what makes life on Earth possible. It's where wildlife gathers in the dry season and what nourishes every bit of food we eat. It's how we clean, where we harness power, and where Asian otters and river dolphins swim. It's in our bodies—literally inside our hearts.
For this issue, we roamed the world looking for stories about the importance of freshwater, how it's under siege, and what WWF is doing to keep it flowing. Our stories focus on the Yangtze River in China; an effort to identify, understand, and protect free-flowing rivers globally; river dolphins around the world; jaguars in Mexico; the environmental impact of wine; and a fish that may help save Bhutan's rivers.
If I were you, I'd start with an inspiring essay by two of the top water experts in the world.
Thanks, as always. Drink it in.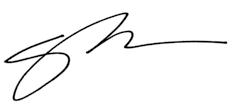 Alex MacLennan
Explore More
About

World Wildlife magazine provides an inspiring, in-depth look at the connections between animals, people and our planet. Published quarterly by WWF, the magazine helps make you a part of our efforts to solve some of the most pressing issues facing the natural world.