In-Depth
A global coalition forms to stop online wildlife crime
Issue: Fall 2018
Author: Wudan Yan
Photographer: Victor Van Gaasbeek
Set against snowcapped mountains near Draper, Utah, a gleaming glass building houses a growing cadre of frontline wildlife defenders. There are no camouflage clothes here, nor stealth tactics to avoid a poacher's ambush; these are digital rangers, armed with algorithms and cyber skills to detect wildlife crime online. Here, at a service center of e-commerce multinational eBay, staff work to prevent, review, and remove illegal listings for animal products and live animals, including endangered species.
Such wildlife trafficking is widespread. Considered the largest direct threat to many of the world's most at-risk species, wildlife trafficking is second only to habitat destruction in overall threats against species survival. And as regulations have increasingly shut down brick-and-mortar and open-air markets, wild animal products are today found increasingly online—where sellers can access a global market of potential buyers.
One of the first major online companies to confront wildlife trafficking, eBay has worked with conservation organizations over the past decade to strengthen enforcement on its site. In 2017, staff from WWF, TRAFFIC, and the International Fund for Animal Welfare (IFAW) provided eBay's enforcement team with in-depth training on how to detect illegal wildlife products on the site. That year, eBay blocked or removed 45,000 listings that violated its wildlife policies.
Moreover, the training demonstrated the potential impact that collaboration between wildlife experts and the tech community could have in addressing web-based wildlife trafficking. As the illegal wildlife trade has gone digital, WWF and other wildlife experts have taken the global fight against wildlife crime online too.
Convened by WWF, TRAFFIC, and IFAW, the founding members of the Global Coalition to End Wildlife Trafficking Online include
Alibaba
Baidu
Baixing
eBay
Etsy
Facebook
Google
Huaxia Collection
Instagram
Kuaishou
Mall for Africa
Microsoft
Pinterest
Qyer
Ruby Lane
Shengshi Collection
Tencent
Wen Wan Tian Xia
Zhongyikupai
Zhuanzhuan
58 Group
WWF and partners have worked both publicly and behind the scenes for more than a decade to help establish wildlife policies for e-commerce and social media sites, and more recently to train employees to detect violations. But it was in 2012, while reviewing Google's wildlife policies, that Crawford Allan, senior director of TRAFFIC at WWF, hit upon the key to halting the illegal wildlife trade online. He realized that creating effective policies at one company would just drive traffickers to other sites. And the concept of a global coalition was born. Allan and program officer Giavanna Grein, also of TRAFFIC at WWF, began to cultivate relations in earnest in 2015 with leading e-commerce and social media companies, including eBay and Google in the US, while WWF-China brought in companies like Alibaba and Tencent.
In 2016, Google hosted a workshop for the companies to discuss collaboration, and WWF partnered with TRAFFIC and IFAW to bring together the leading technical experts who had been monitoring wildlife trafficking online. Those efforts culminated in a harmonized wildlife policy framework for online trade.
The policy framework helps address the challenges large tech companies face in policing multiple platforms across different countries, laws, and jurisdictions. It also simplifies shopping guidelines for consumers, educates users about product legality, and eliminates loopholes that would make it easier for criminals to traffic wildlife online. It includes a list of prohibited items: animals and animal products that are illegally traded under international law—everything from live birds to tiger teeth.
In March 2018, after over two years of building up companies' understanding of the challenge and demonstrating opportunities for collaboration across the industry, WWF hosted an event with Google in San Francisco. There, the world's leading e-commerce, social media, and technology companies made a game-changing announcement.
Twenty-one companies with operations in Africa, Asia, Europe, and North America joined Google in launching the Global Coalition to End Wildlife Trafficking Online (see sidebar). The companies, in partnership with wildlife experts at WWF, TRAFFIC, and IFAW, pledged a multi-pronged, industry-wide approach aimed at reducing online trafficking by 80% by 2020.
"This coalition represents a global movement of companies, organizations, and everyday people willing to take action to halt the current trajectory of an exploding criminal wildlife cyber market," says Allan, who is spearheading the coalition. "The partnership is really the solution, because law enforcement internationally has not prioritized this threat and does not have the capacity."
In addition to providing policy guidance, wildlife experts share global and regional trend data and provide educational materials and training to help coalition companies spot illegal wildlife products.
"In recent years," says Tian Shen, senior researcher in safety management at coalition member Tencent, "we have noticed that more diversified forms of [illegal trade] are moving to the internet. We have the responsibility to do more about this."
"We can all learn from each other," says Daniel Draper, a senior policy specialist with the security department at Chinese tech conglomerate Alibaba. "And then we can best use each other's competencies to improve our own."
That includes helping one another see the full scope of the problem. "We don't have the full picture in front of us," continues Draper. "We can see our e-commerce stuff, but we don't know what's being done on search, or what's being done on social media. But the people doing the trafficking are probably using all of those tools."
In this regard, the coalition promises to be bigger than the sum of its parts. "By bringing all of these companies together to push illegal wildlife trade off their websites and apps, we can prevent sellers from jumping from platform to platform," says Grein.
"Let's not just move this problem onto another platform," says Jen Merriss, head of Google's ads policy team. "Let's solve it."
The initial stages of the coalition began over a decade ago, when Allan noticed elephant ivory being sold on eBay. Allan, who has 25 years of experience helping law enforcement combat wildlife crime, wasn't particularly surprised by that, but the sheer volume blew him away. At the time, he says, "there was no real control or need to hide anything. Companies weren't even aware of what was prohibited or illegal." It was then that Allan realized online marketplaces like eBay could play a critical role in combating the illegal wildlife trade.
In 2007, eBay introduced a ban on elephant ivory sales on the site after consultations with IFAW and TRAFFIC. Today, wildlife trafficking is one of the company's top priority issues, says Mike Carson, senior manager of eBay's global regulatory and policy management team. More than 30 dedicated policy specialists worldwide now flag illegal wildlife products on the platform.
Tyler Desimone is one of them. He participated in the 2017 training with WWF, TRAFFIC, and IFAW, and began removing live prohibited sales listings within minutes of the training being over. He now works full time behind the scenes to take down listings that violate the platform's wildlife policy, performing manual keyword searches and reviewing listings that buyers have flagged for his attention.
Recently, he has seen an uptick in products—such as cowboy boots—made from the critically endangered pangolin, a small, scaly animal resembling an anteater. Some listings have keywords like "scaly anteater" that give them away, but others don't.
When he finds policy violations, Desimone reaches out to both buyers and sellers to educate them. "The vast majority are fairly receptive and are unaware there's any regulation," Desimone says. Most sellers who fall into this category are listing their own knickknacks and heirlooms, he says. When the seller turns out to be a dealer, however, Desimone and his colleagues can restrict or terminate accounts.
Regulatory and policy manager Carson notes that the more than 45,000 listings removed in 2017 for violating the platform's wildlife policy are a small number compared to the site's 1.1 billion listings. "But imagine if we weren't investing resources toward it," he says, "what could be available out there?"
"The work of this coalition is not a quick fix. It's an innovative and game-changing solution that will help end the illegal trade of wildlife online—and protect elephants, tigers, rhinos, pangolins, and other vulnerable wildlife. The coalition's growth, progress, and success to date gives me hope for the future."

Lyda Hill ENTREPRENEUR / PHILANTHROPIST / WWF SUPPORTER

The Lyda Hill Foundation is committed to funding game-changing advances in science and nature, including generous support of WWF's efforts to fight illegal wildlife trafficking online.
Recently, in-house specialists like Carson and Desimone have been aided by some unexpected wildlife crime fighters.
When Beth (whose real name is withheld to protect her identity) turns on her computer during her lunch break at work, she opens a private browsing window and types in the address of an online retailer. Her fingers fly over her keyboard as she punches in keywords and scrutinizes her screen.
Beth is a Panda Ambassador, part of a team of activists who champion WWF's work. She and about two dozen other ambassadors serve as wildlife cyber spotters—citizen detectives trained by Allan and Grein at WWF to scour online retail platforms for prohibited products. Cyber spotters document suspicious ads, and WWF works with the platforms to remove them. In a pilot project last year, spotters scouring three platforms flagged 575 ads over a seven-week period, with 96% accuracy.
Beth, who has been involved since the initiative began last summer, says "it's a little jarring" each time she flags an ad. "It hurts a little bit to see that people are selling these things and exploiting animals with or without knowing."
She continues to be surprised by the number of illegal products she finds. "It probably takes me half an hour to find 20 [problematic ads]," she says. "If you [want] to, you can search and flag things all day."
Smuggled products by species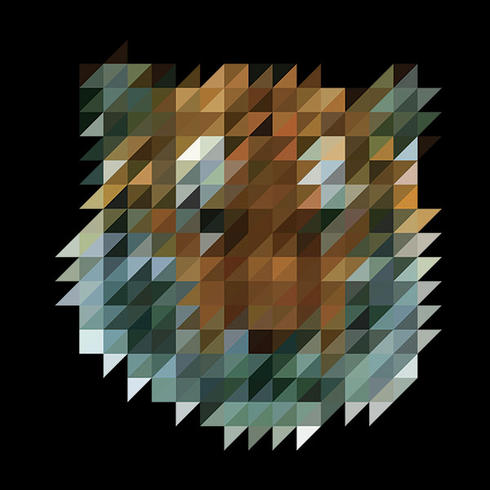 BIG CATS
live cats
bones
claws
fur
meat
medicine
skulls
taxidermy specimens
teeth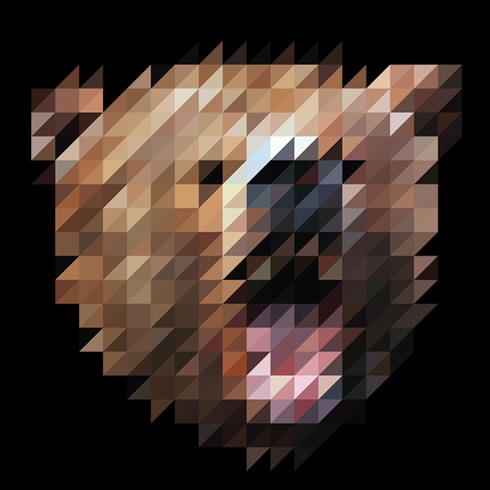 BEARS
bear bile
claws
fur
meat
medicine
skulls
taxidermy specimens
teeth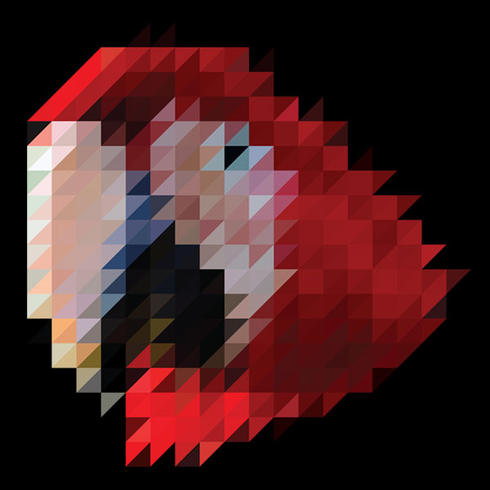 BIRDS
live birds
bones
carvings (hornbill casque)
eggs
feathers
nests
skulls
taxidermy specimens
As part of the new coalition, WWF is working with Google, other partners, and the academic community to develop not only reactive measures to stop the online sale of illegal wildlife—like flagging suspicious ads—but also proactive measures aimed at getting a jump on traffickers.
When WWF and Google started working together in 2012, "we wanted to do more to catch the bad actors," says Google's Merriss. Google has since developed algorithms and machine learning systems to help catch those bad actors who, say, deliberately advertise ivory products as antiques.
What's more, coalition companies including Google are building machine learning models to detect emerging keywords for wildlife products. These models are "good at predicting future iterations of the words that people try to use to obfuscate what they're actually selling," Merriss says. For instance, a seller might list pangolin by a different name in another language, or there might be a new code word for ivory.
The models try to predict "unknown badness," Merriss explains. "They might find a whole different vector of abuse that's emerging, that humans alone wouldn't have found."
Microsoft, too, is developing and refining algorithms to detect illegal wildlife products on its Bing Ads platform, directing some of its AI for Earth program—a $50 million, 5-year initiative harnessing artificial intelligence to advance sustainability—toward addressing wildlife trafficking.
Chinese multinational tech giant Baidu has also paid special attention to the development of AI, says biodiversity program manager Xu Wang. In addition to important improvements in recognizing keywords, he says, "we have better capabilities in the recognition of pictures and videos."
But for these predictive algorithms to work, they need lots of data. Without adequate training sets, the algorithms can't develop accurate models. Which highlights another advantage of the coalition, says Lucas Joppa, chief environmental scientist at Microsoft: "We need access to more information about the latest industry trends so we can continue to train and update our algorithms. In fact, we're exploring ways to leverage machine learning and AI to make these efforts even more impactful with coalition members in late 2018."
The most obvious challenge of all, says Google's Merriss, is the sheer volume of online ads and listings. Leaders in the field also know that looking for keywords—or pictures or videos— alone isn't sufficient.
"There's no one solution," says Carson of eBay. "We'll need a lot of different approaches: filtering and blocking through keywords, machine learning, image recognition ... or even leveraging your user community. There's not one silver-bullet approach."
For now, "our methodology is disruption," says WWF's Allan. "We want to disrupt the criminal networks. We're going to make them lose interest in this business, lose profit, and make it too difficult to trade wildlife online."
Now is the time, says Alibaba's Draper, "because online now ... covers everything."
Explore More
About

World Wildlife magazine provides an inspiring, in-depth look at the connections between animals, people and our planet. Published quarterly by WWF, the magazine helps make you a part of our efforts to solve some of the most pressing issues facing the natural world.