In-Depth
Coming to America
The war on wildlife hits home
Issue: Spring 2014
Author: Will Stolzenburg
In February 2012, special agents of the US Fish and Wildlife Service closed in on a crime ring they'd been watching for two years.
Their nationwide takedown soon had 10 suspects in custody, their origins ranging from Manhattan to Los Angeles to Hong Kong. They seized bags of cash, gold bars, diamonds and Rolex watches worth upwards of $3 million, plus something both infinitely more valuable and grisly: the horns of 37 rhinos.
"Operation Crash," as the ongoing investigation is named (the term "crash" is also defined as a gathering of rhinos), has exposed a dramatic surge of crime and slaughter now sweeping away wildlife in countries across the world. Not only rhinos, but elephants, tigers and a host of other species are the targets of a deadly new war on wildlife that has blossomed into a $10 billion a year industry—one of the four leading illegal trades behind drugs, counterfeiting and human trafficking.
And no longer is this a tragedy confined to the exotic locales of Africa and Asia. The United States has surfaced as both a leading accomplice to and victim of the crime as well as one of the greatest hopes for salvation.
The History
1961
WWF sets out to defend wildlife, most notably the rhinos of Africa
1975
All rhinos protected by the Convention on International Trade in Endangered Species of Wild Fauna and Flora (CITES)
1989
Africa loses half its elephants, more than 600,000 in the decade, to ivory poachers
CITES bans all international ivory trade
1990
President George H. W. Bush bans ivory imports
Kenya burns its 13 tons of ivory stocks
1990
s
Elephant and rhino populations rebound in parts of Africa, signifying important conservation progress
2011
The 13 largest seizures of illegal ivory recorded, representing more than 30,000 elephants killed
2012
WWF launches Stop Wildlife Crime Campaign
The Truth
Much of the ongoing plunder begins with bogus claims and beliefs. Here are three myths that are helping decimate some of the world's grandest animals.
Rhinos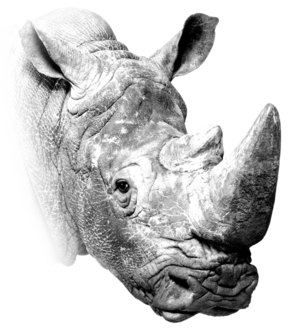 Tigers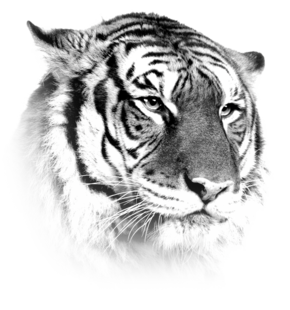 Elephants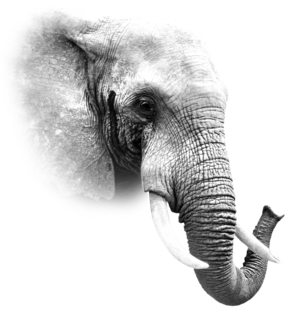 The Toll
"Much of the world's trade in wild animal and plant species—both legal and illegal—is driven by US consumers or passes through our ports on the way to other nations."

Daniel M. Ashe
US Fish and Wildlife Service Director
In South Africa, rhino poaching increased by5,000%from 2007 to 2012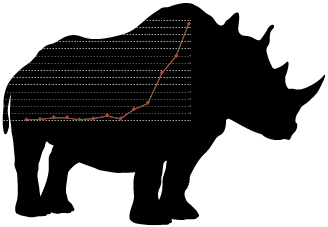 2000
2007
2012
The new world of illegal wildlife trade runs broad and deep, from forests and savannas to coral reefs and open seas, from the headlining elephants, tigers and rhinos to less celebrated corals, sea turtles, sharks and tropical fish—all now under assault in a global black market. In many cases, deals are going down in the United States.
Yet the rhino is among the hardest hit. Just a decade ago, the rhinos in parts of Africa were considered a great conservation success story, coming back from their near eradication in the early 1900s. But in 2007, an urban myth in Vietnam linking a cancer cure to rhino horn sent demand skyrocketing, and with it poaching for the rhinos wherever they could be had, from Africa to Asia.
The Response
Wild things are losing ground on too many fronts—habitat destruction and climatic disruptions among the gravest concerns—and the recent spree in wildlife crime comes at a particularly bad time. But it also comes with a heartening degree of hope, in the power of the people to strangle the wildlife trade at its source.
"It really shows what can be done when you collaborate and make the mission number one. The state of the environment impacts us all. It's deeply embedded in our spirit and our survival."

Justin Winters
WWF National Council Member
Executive Director, Leonardo DiCaprio Foundation
Last year, WWF and the Leonardo DiCaprio Foundation led a petition opposing Thailand's domestic ivory trade, which is widely recognized as the biggest unregulated ivory market in the world. Thailand provides a sinkhole where illegal ivory gets whitewashed for the global trade and offers one of the biggest loopholes in the global fight against illegal ivory.
That initial outreach secured more than 500,000 signatures, but Winters, DiCaprio and WWF felt more could be done. So the foundation reached out to Avaaz, an international online petition site, and within 48 hours, another million elephant champions had signed on. The petition, with 1.6 million signatures, was delivered in person to Thailand's prime minister, who quickly announced her intention to ban her country's domestic ivory trade.
The Crush
On November 14, 2013, outside a government warehouse near Denver, the US Fish and Wildlife Service emptied six tons of contraband ivory that had been seized and stockpiled over the past 25 years and ran every last ounce of it through an industrial rock crusher. It was an open display of national contempt for a global wave of organized crime now slaughtering some 30,000 elephants a year for their ivory. It was also a reminder to Americans that the US is ready for some housecleaning of its own.
The crush came just a day after US Secretary of State John Kerry announced a $1-million reward for "information to help dismantle the Xaysavang Network, one of the most prolific wildlife trafficking organizations currently in operation." The network is run by a ruthless Laotian named Vixay Keosavang who's been called by one investigator the "Pablo Escobar of wildlife trafficking." The show of solidarity signals a dramatic uptick in America's commitment against wildlife crime and a shift that transcends political divides. Kerry's million-dollar bounty had been sanctioned by legislation originally authored by US Representative Ed Royce, a Republican from California. Royce publicly lauded Kerry's move "to disrupt the expansive wildlife poaching and trafficking networks increasingly linked to terrorists. If we can take down Vixay Keosavang's network, the impact will be felt globally."
In an accompanying editorial on the day of the ivory crush event, Carter Roberts and International Fund for Animal Welfare President and CEO Azzedine Downes seconded the crush's hardnosed message, then upped the ante. "Despite laws designed to comply with the international ban (which, it is important to note, has plenty of loopholes), we remain one of the largest markets for ivory in the world," they wrote. In addition to urging all Americans to take part, the editorial called on the US Congress to enact a moratorium on domestic ivory sales.
Ask Congress to support legislation to crack down on wildlife trafficking and enact a moratorium on ivory trade in the US.
The Choice
Buyer Beware
Make decisions to keep the momentum going and help stem the destructive tide of wildlife trade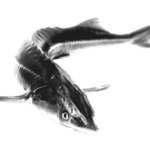 Caviar
The world's sturgeon species are increasingly at risk, and global controls now regulate trade in their eggs. The caviar of some species is completely prohibited.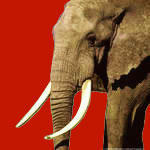 Ivory
Don't buy raw ivory or jewelry, carvings, or figurines made from elephant tusks.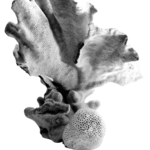 Coral and shells
Consult local authorities before buying coral souvenirs, jewelry or aquarium decorations. Take similar precautions if queen conch, giant clam or other shells catch your eye.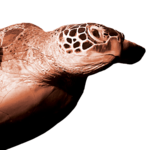 Sea turtles
Avoid jewelry and curios made from tortoiseshell. Don't buy sea turtle meat, soup, eggs, facial creams, shells, leathers, or boots, handbags and other goods made from their skin.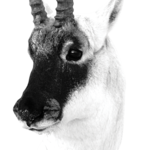 Wildlife wools
Avoid shahtoosh, an illegal superfine fabric made from the protected Tibetan antelope.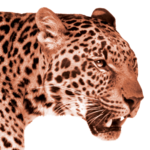 Traditional medicines
Don't bring home products that list tiger, rhinoceros, leopard, Asiatic black bear or musk deer as ingredients.
Explore More
About

World Wildlife magazine provides an inspiring, in-depth look at the connections between animals, people and our planet. Published quarterly by WWF, the magazine helps make you a part of our efforts to solve some of the most pressing issues facing the natural world.