Rewilding a Lakeshore in Latvia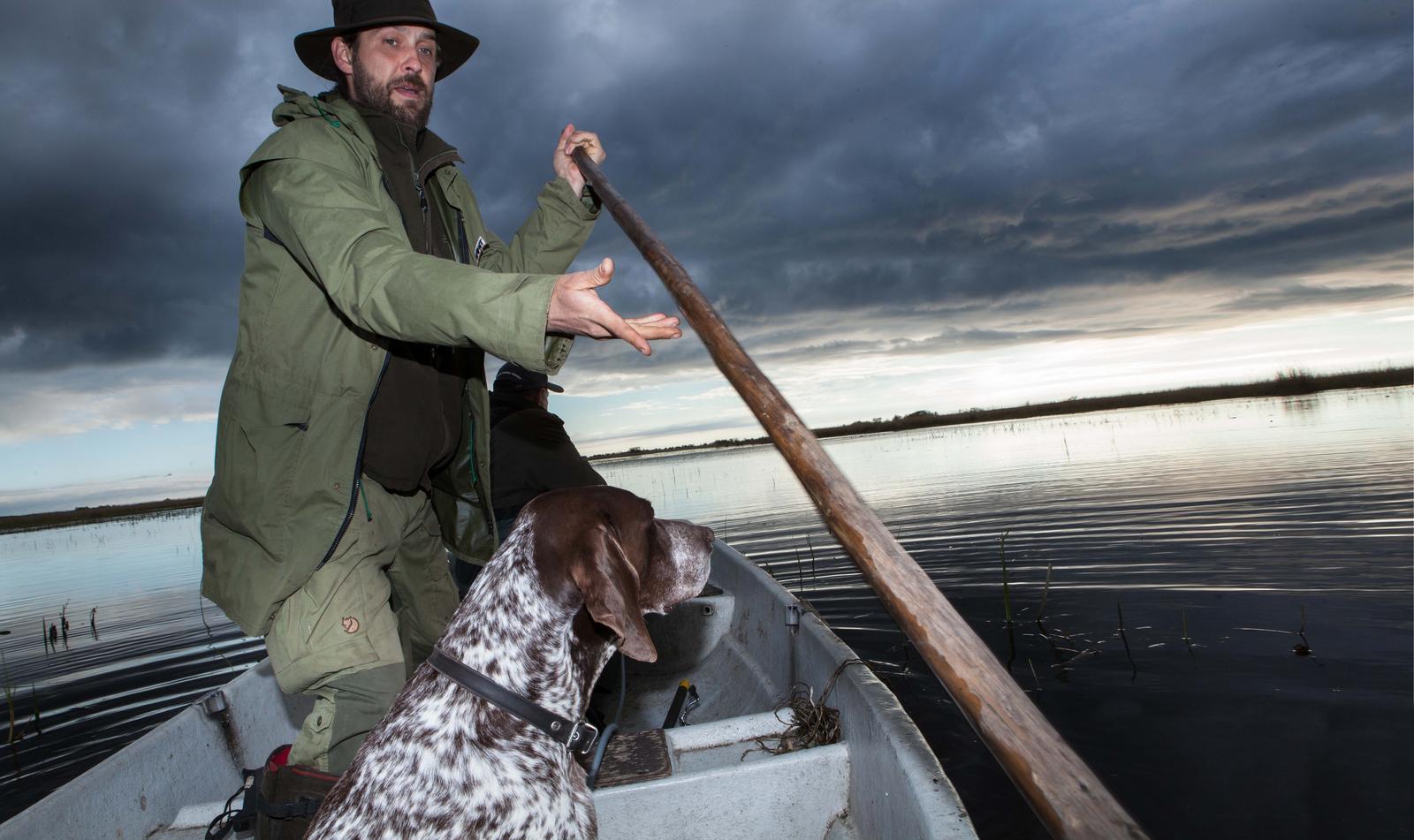 Issue: Spring 2015
Author: Gaston Lacombe
Horses at sunset on the shores of Lake Pape. Just a few years ago, this same area was an impenetrable tangle of brush and reeds. But now, 15 years after their reintroduction to the wild, the horses have restored wild meadows like this one, making it accessible to other animals that depend on open spaces, and access to the lake, for their survival.
The clouds hung thick above us, but it wasn't raining yet. Ints Mednis powered up the motorboat and headed us out into the lake. A program director for WWF-Latvia, Ints wanted to check the state of the lake. His passengers had other objectives: local policeman Sergejs Larins, to enforce fishing laws; me, to take pictures; and Ints's dog Egons, to be with Ints.

It was May, when water in Lake Pape is deep enough to navigate without getting beached on the sandy bottom or tangled in reeds. Sergejs joined Ints in making notes on bird nests, beaver huts and stands of rare plants. He also pulled a few illegal nets and traps out of the water. Both were on the lookout for poachers fishing out of season. They caught one, seized his rod and tackle, and issued a fine.

The lakeshore is the site of WWF-Latvia's "rewilding" project, which has returned long-missing wild breeds of horses, oxen and bison to the area. The grazing of these large herbivores has gradually cleared the invasive plants that took over when farming here collapsed. Now, having reverted to a state of natural meadow, the landscape invites the return of other native animals and plants.

As we turned for shore, the surface of the lake lay flat behind us, disturbed only by the wake of our boat and the flapping of a bevy of swans taking flight.
A swan takes off on Lake Pape. Swans nest in large numbers in the lake's calm, shallow waters and reed beds, which provide ideal conditions to raise chicks.

Cattle was brought back to Lake Pape to roam wildly, like the now-extinct auroch did in Europe until the 17th century. This breed, the Heck cattle, is the result of an attempt to breed aurochs from modern auroch-derived cattle. Heck cattle are now present in/part of various re-wilding projects all over Europe.

Two stallions fighting for domination over the harem. These fights between the wild horses can become quite aggressive, unlike the docile domestic horses we are used to.

Wild oxen are often extremely skittish, making this the most difficult image of the set to capture. The photographer hid behind a boulder and waited for hours for the one time the oxen came to stay.
Explore More
About

World Wildlife magazine provides an inspiring, in-depth look at the connections between animals, people and our planet. Published quarterly by WWF, the magazine helps make you a part of our efforts to solve some of the most pressing issues facing the natural world.