Returning black-footed ferrets to the wilds of the Northern Great Plains
With WWF's help, black-footed ferrets gain new ground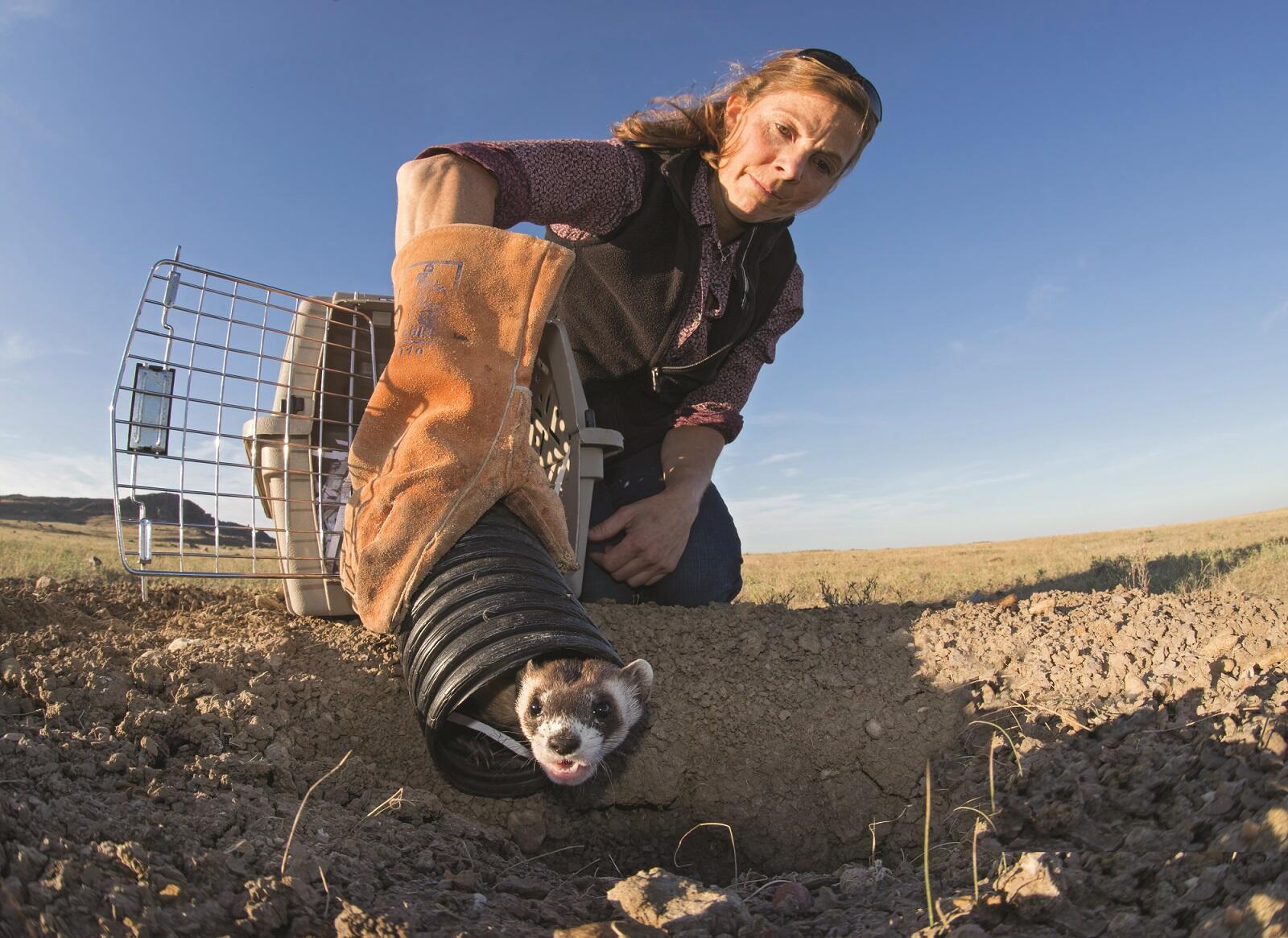 Fort Belknap Reservation :: Montana
On September 23, 2015, 15 black-footed ferrets were released into a prairie dog colony in the waning Montana daylight. Just before, WWF biologists Kristy Bly and Jessica Alexander, along with partners from the Fort Belknap Fish and Wildlife Department and the US Fish and Wildlife Service, had carefully gathered the ferrets—snug in their pet crates—from the back of a nondescript transportation van and carried them out into a landscape pocked with prairie dog holes.
Saving rare species from extinction requires extraordinary measures. For the black-footed ferret, it has taken a combination of captive breeding, habitat protection, disease mitigation, and reintroductions to bring it back from the brink. But continuing that recovery will be attainable only if we continue to address the primary threats to their survival: prey and habitat loss (ferrets feed mainly on prairie dogs and live in their burrows), and sylvatic plague (an introduced disease that is lethal to ferrets and prairie dogs both).
Ferrets were first reintroduced on Fort Belknap in 1997, but an outbreak of sylvatic plague swept through the release sites in 1999 and decimated their population. Since then, prairie dogs have rebounded, new plague management tools have been put in place, and WWF and its partners have released 67 ferrets on the reservation—a steadily growing population living under the partnership's watchful eye.
Want to learn more about the release? Check out our gallery.
Explore More
About

World Wildlife magazine provides an inspiring, in-depth look at the connections between animals, people and our planet. Published quarterly by WWF, the magazine helps make you a part of our efforts to solve some of the most pressing issues facing the natural world.