A tiny aircraft gives researchers a big-picture view of Thailand and Myanmar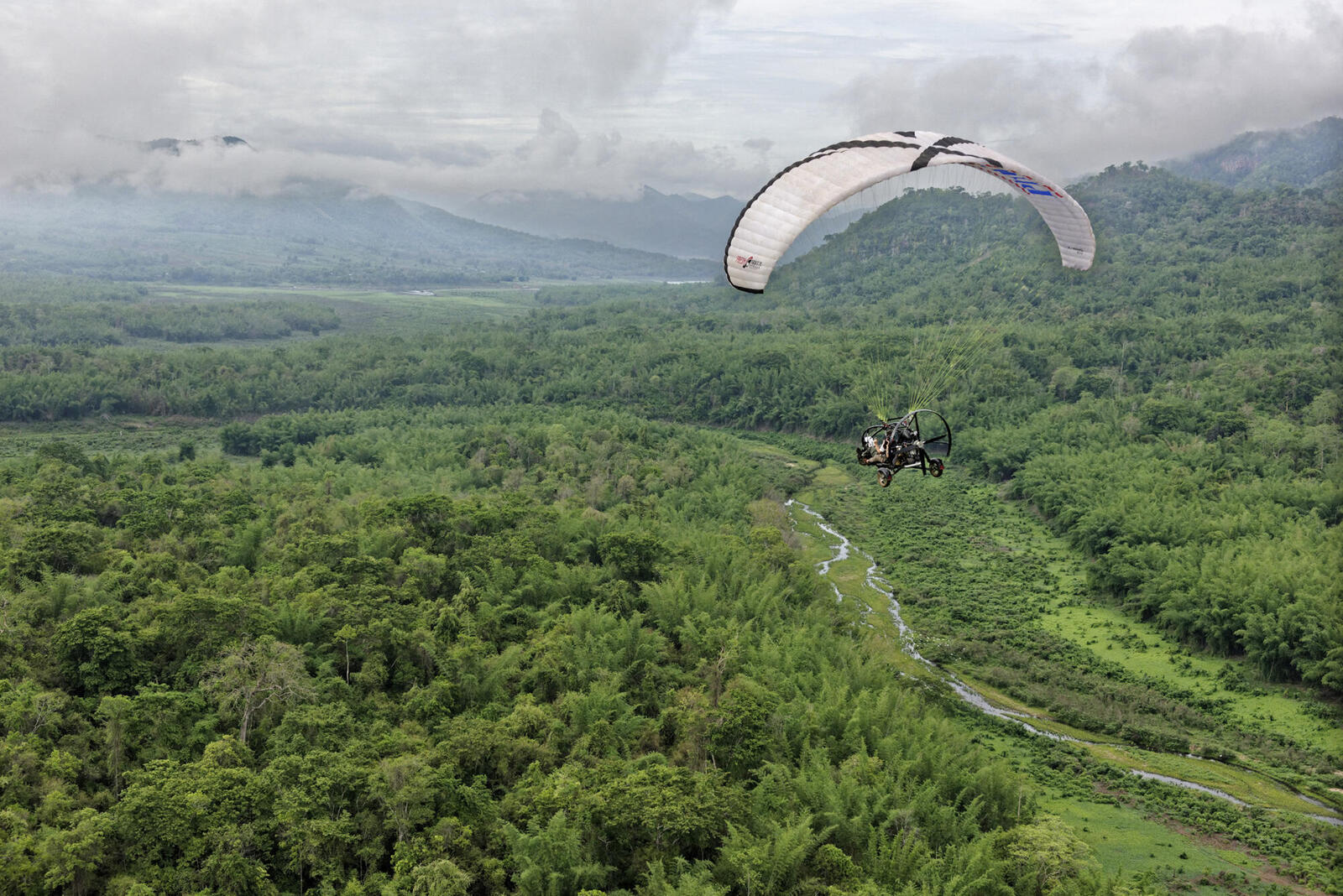 Issue: Spring 2017
Author: Mark Silverberg
Conservationists have been working in the Dawna Tenasserim Landscape—which spans the Thailand/Myanmar border—for years. It is the largest intact block of forests in Southeast Asia, and home to most of the region's tigers and Asian elephants. WWF staff travel for days at a time on the unpaved roads that traverse the 40,000-square-mile area, conducting research, training park rangers, and more.
Rarely, though, do they get to see this magnificent wilderness area from the air. That's why I am here—to provide WWF with an entirely new perspective. It's why I spend days driving into the heart of this jungle while towing my paramotor—a flying machine that looks like a two-seat recumbent bicycle with a propeller on the back. It's why I spend the day before our flight using my shovel and machete to clear debris from the dirt roads that will serve as runways, and why I meticulously check every component of my machine.
It's all worth it. I rise before dawn to take advantage of the calm morning air, strap WWF-Thailand scientist Gordon Congdon into a seat with no walls or floor around him, and soar to 3,000 feet. From the sky, Congdon gets an awe-inspiring unobstructed aerial view of the forest. He is able to see access roads to illegal logging sites, but also long stretches of forest that are home to critical and endangered species.
Images captured by photographer Adam Oswell during a second flight that day will help Congdon inspire those who will never get into the air to appreciate this amazing place. The photos stick in my head, too, as record of a time when I felt lucky enough to combine the joy of flying with saving a portion of the planet I love.
Explore More
About

World Wildlife magazine provides an inspiring, in-depth look at the connections between animals, people and our planet. Published quarterly by WWF, the magazine helps make you a part of our efforts to solve some of the most pressing issues facing the natural world.