Editor's Note: Looking forward
WWF's mission is to conserve nature and reduce the most pressing threats to the diversity of life on Earth. WWF's vision is to build a future in which people live in harmony with nature.
PRESIDENT AND CEO Carter Roberts
EDITORIAL DIRECTOR Alex MacLennan
MANAGING EDITORS Sarah Forrest, Kristine Brennan
WRITER AND EDITORIAL COORDINATOR Sarah Wade
EDITORIAL
SENIOR EDITOR Alice Taylor
EDITOR, DIGITAL EDITION Alison Henry
WEB PRODUCERS Isabelle Willson, Ellie Yanagisawa, Victoria Grimme
EDITORIAL INTERN Erin Waite
CONTRIBUTING EDITORS Tania Curry, Teresa Duran, Katy Fenn, Molly M. Ginty, Jennifer Hanna, Terry Macko, Maura McCarthy, Jeff Muller
CONTRIBUTING WRITERS Alex Batka, Clay Bolt, Elissa Leibowitz Poma, Jill Schwartz, Brie Wilson
ART
ART DIRECTION AND DESIGN Pentagram
CONSULTING ART DIRECTORS Betty McLaughlin Meyer, Sharon Roberts
CONTRIBUTING PHOTO EDITOR Jennifer Anna
PRODUCTION
DIRECTOR OF PRODUCTION Lee Freedman
Volume 5, Number 1 (ISSN 2330-3050)
World Wildlife is published quarterly by World Wildlife Fund, 1250 24th Street, NW, Washington, DC 20037. Annual membership dues begin at $15. Nonprofit postage paid at Washington, DC and additional mailing offices.
For many of us, each new year marks a chance for renewal, and 2017 is no exception. Every story in this issue speaks to challenge, opportunity, and the transformative power of hope.
Right up front, find out how and why panda numbers are improving, then learn firsthand about the power of bringing together multiple partners and a host of communities to protect Nepal's wildly diverse wildlife, habitats, and people in a fast-changing world. Find out how businesses and utilities are driving renewable energy forward, or channel the spirit of a woman who ran a half-marathon for WWF because she wanted to put her commitment to nature to the test.
Each of these stories speaks to our faith in the future, and I'm excited to share them with you.
Please keep your eyes on this magazine in the coming year for other signs of resilience and renewal. Because whatever changes 2017 may hold, one thing remains constant: our commitment to this planet we share.
Let's get to work.
Thanks,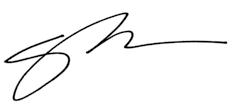 Alex MacLennan
Explore More
About

World Wildlife magazine provides an inspiring, in-depth look at the connections between animals, people and our planet. Published quarterly by WWF, the magazine helps make you a part of our efforts to solve some of the most pressing issues facing the natural world.