Students step up to tackle food waste at school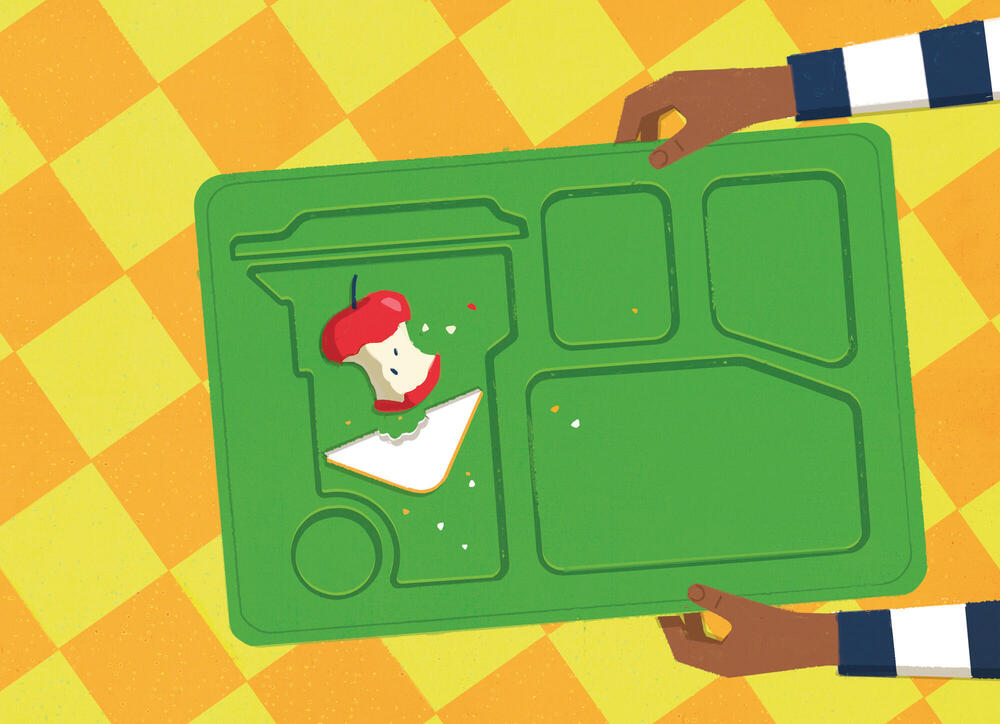 According to the US Department of Agriculture, nearly 100,000 institutions serve lunches to 30.4 million American students each school day. And each day, significant quantities of fresh fruits, vegetables, grains, and meats are tossed in the cafeteria trash.
All that discarded food has conservation impacts that aren't merely academic. Food production puts pressure on critical wildlife species and their habitats. At the global level, it's estimated that the land used to produce food that's eventually wasted would occupy an area larger than India, Mexico, and the US combined.
But now students are stepping up to address these wasteful ways. WWF's Food Waste Warrior program for grades 5 to 12 helps students develop math and science skills as they conduct an audit of their school's food waste and learn how food impacts the environment. Students can contribute audit results to a national database that is compiling stats on discarded cafeteria food and documenting how waste is managed at schools—vital information that's in short supply.
Curbing our food waste epidemic means educating and engaging both kids and adults to build a food-secure future that is in balance with nature. You can help! Contact your local school to see if they might like to conduct a food waste audit, too.
Explore More
About

World Wildlife magazine provides an inspiring, in-depth look at the connections between animals, people and our planet. Published quarterly by WWF, the magazine helps make you a part of our efforts to solve some of the most pressing issues facing the natural world.