WWF supporters rally to stop elephant poaching in Myanmar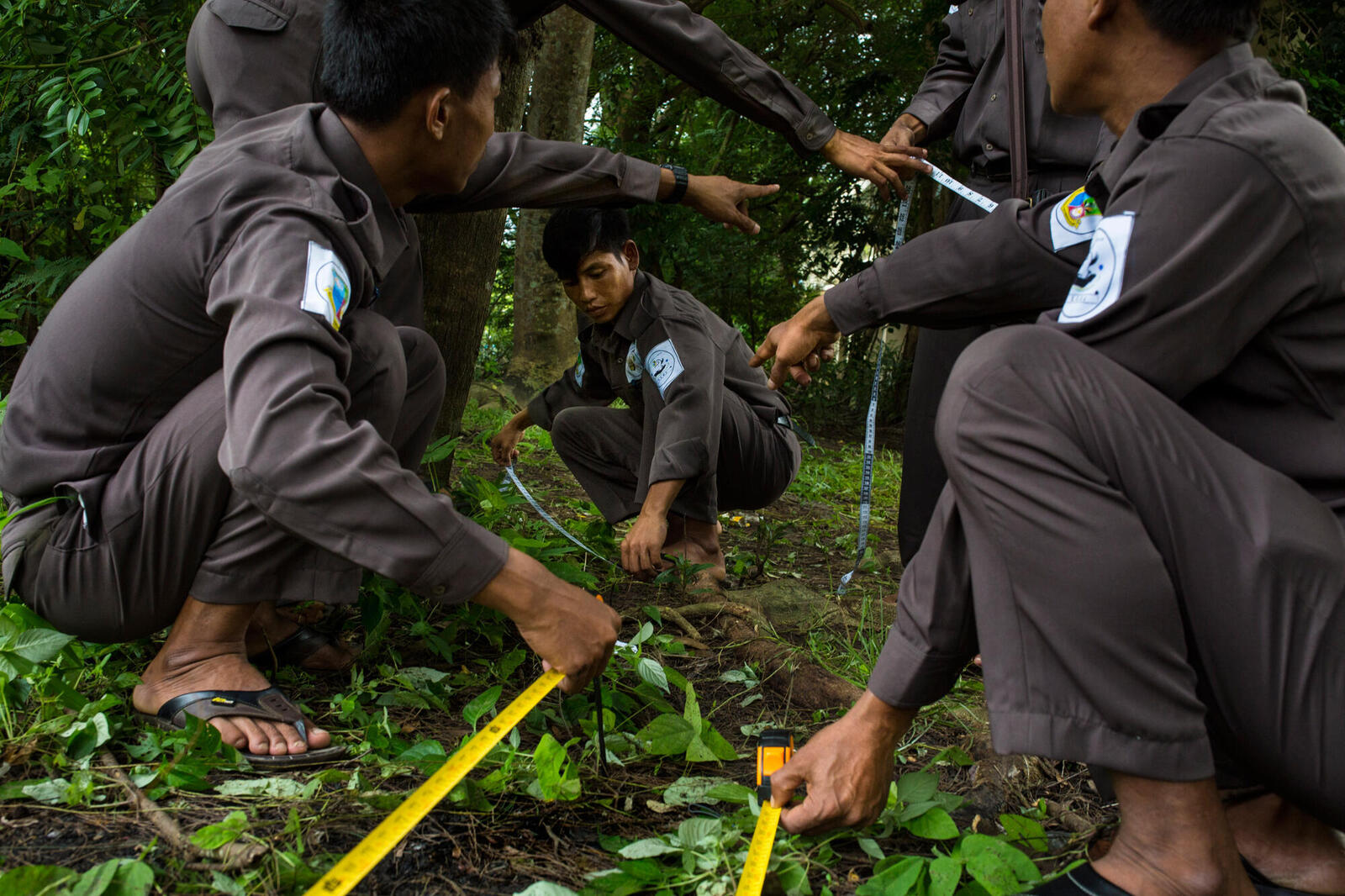 BAGO YOMA AND AYEYARWADY DELTA :: MYANMAR
Fewer than 50,000 Asian elephants remain in the wild, and fewer than 2,000 of them are found in the Southeast Asian country of Myanmar. Historically, poaching there has been minimal because only 1% of male elephants in Myanmar have tusks. (All African elephants grow tusks, while only some male Asian elephants do.)
But in a disturbing trend, elephants in Myanmar are now being killed for their skin and other body parts. Since 2013, more than 110 elephants have been reported killed, primarily in the Bago Yoma and Ayeyarwady Delta, where a lack of antipoaching patrols has left elephants at risk.
Last June, WWF put out an emergency call for response to this urgent situation. More than 3,000 WWF supporters rallied to help put a stop to the slaughter, donating $263,211 to fund 10 antipoaching teams targeting Myanmar's most vulnerable areas. Thanks to their generosity, WWF has trained, outfitted, equipped, and deployed multiple field ranger teams. To date, 13 people have been arrested as a direct result of these efforts.
Before deploying, the rangers attended an eight-day training in law enforcement methods and intelligence gathering. They set out in teams, with patrol vehicles and camping gear, prepared to conduct patrols, identify and report illegal activity, collect and report data, and manage and process crime scenes. And while the rangers are still just getting started, WWF has committed ongoing support for the antipoaching work, and will cover the costs of the teams' food, boots, tents, surveillance cameras, and other needs.
Explore More
About

World Wildlife magazine provides an inspiring, in-depth look at the connections between animals, people and our planet. Published quarterly by WWF, the magazine helps make you a part of our efforts to solve some of the most pressing issues facing the natural world.