A photographer captures African wild dogs going after unlikely prey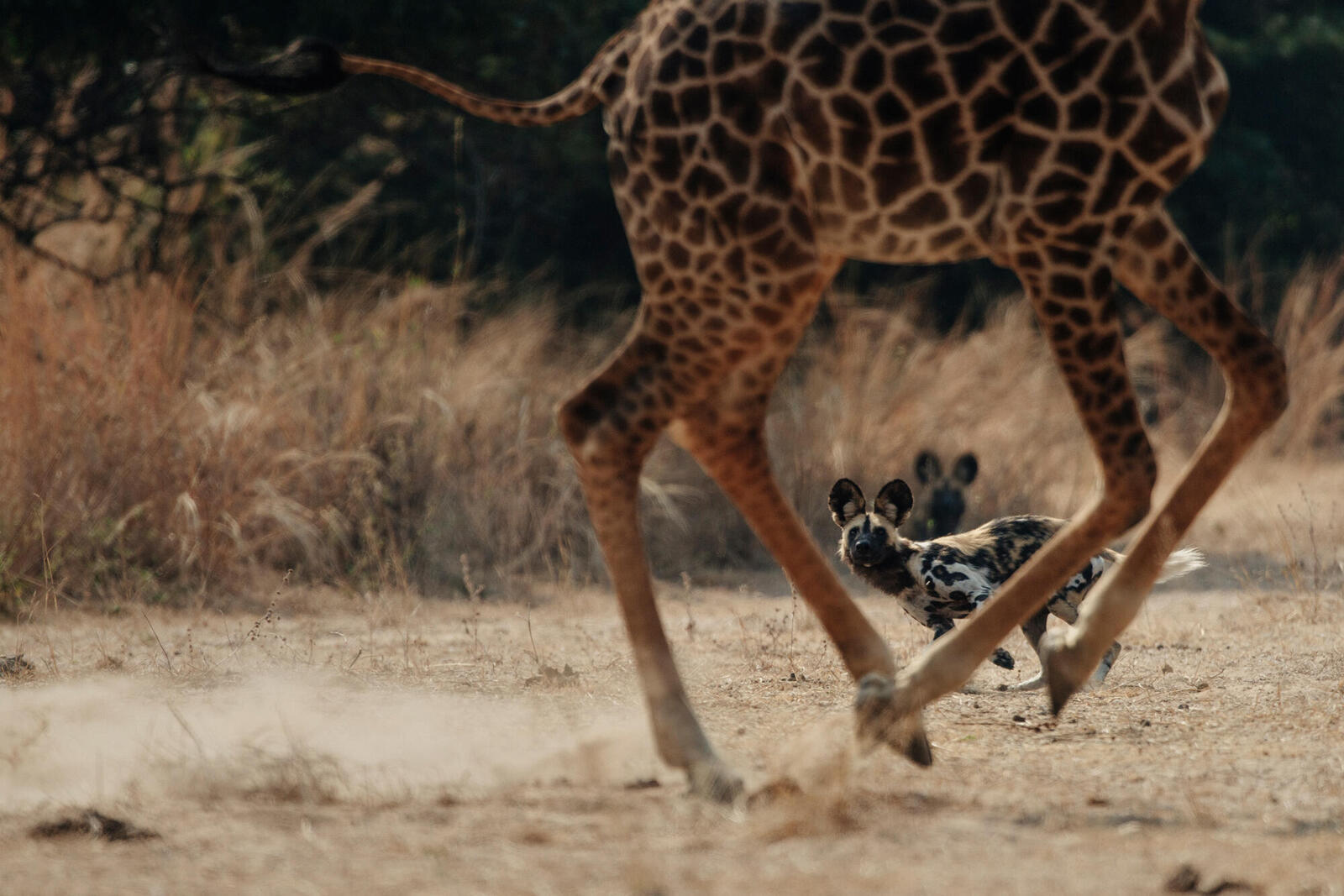 Issue: Spring 2019
Author: Chris Schmid
SOUTH LUANGWA NATIONAL PARK :: ZAMBIA
In September 2017, I spent three weeks in Zambia's South Luangwa National Park, filming and photographing lions, leopards, and African wild dogs for a wildlife documentary. Whenever I'm in a place like that, I try to follow the same animals for a while to get to know their behavior and personalities. This time, my team and I followed a pack of African wild dogs.
It was hard keeping up with them: Unlike lions and leopards, these canines are constantly moving across a huge territory. And unfortunately, habitat loss is one of the biggest reasons they've become locally extinct in many parts of the African continent. Luangwa is one of the last landscapes where you have a strong chance of seeing them.
Wildlife photographers can't count on chance, though. The more you understand an animal's behavior, the better you can predict how it will move or act, and you can position yourself accordingly. Early one morning, while following the wild dogs from a distance by car, my team spotted a giraffe not far from the bushes where we knew the wild dogs were. The giraffe was in an open field with no cover—a clear target for predators. We parked at a safe distance and waited.
Soon enough, the pack approached the giraffe. It was too big to be serious prey for them, but they still chased it around. It looked like a warm-up before their real hunt got going. After five minutes, the giraffe bolted and the dogs moved on. And I came away with one of my favorite shots of these threatened predators in action.
Explore More
About

World Wildlife magazine provides an inspiring, in-depth look at the connections between animals, people and our planet. Published quarterly by WWF, the magazine helps make you a part of our efforts to solve some of the most pressing issues facing the natural world.