Editor's Note: On the Gift of Getting Lost
WWF's mission is to conserve nature and reduce the most pressing threats to the diversity of life on Earth.
WWF'S vision is to build a future in which people live in harmony with nature.
PRESIDENT AND CEO Carter Roberts
EDITORIAL
EDITORIAL DIRECTOR Alex MacLennan
MANAGING EDITOR Sarah Forrest
SENIOR EDITOR Alice Taylor
WRITER AND EDITORIAL COORDINATOR Sarah Wade
CONSULTING EDITOR, DIGITAL Maura McCarthy
EDITORIAL COORDINATOR, DIGITAL Alison Bryant
WEB PRODUCER Isabelle Willson
CONTRIBUTING EDITORS Jennifer Hanna, Jeff Muller, Elissa Leibowitz Poma
CONTRIBUTING WRITERS Molly Edmonds, Sarah Fogel, Rachel Murchison, Adrea Piazza, Linda Sowers
ART
ART DIRECTION AND DESIGN Pentagram
CONSULTING ART DIRECTORS Betty McLaughlin Meyer, Sharon Roberts
PRODUCTION
DIRECTOR OF PRODUCTION Lee Freedman
VOLUME 2, NUMBER 2
(ISSN 2330-3050)
World Wildlife is published quarterly by World Wildlife Fund, 1250 24th Street, NW, Washington, DC 20037. Annual membership dues begin at $15. Nonprofit postage paid at Washington, DC and additional mailing offices.
Once I was lost in the Amazon. My heart pounded as I stood on a ridge so steep and densely packed with vegetation that I could barely see 10 feet in any direction. Panicked scenarios spiraled. I felt as utterly isolated as if I were at the end of the world.

In reality, my guide was probably only out of sight for a few seconds, and the dirt road I'd just left was a mere five-minute walk away. But that's what the Amazon does to you: Its lush, stuffy, crowded immensity makes it clear how small you are in the scheme of things, as well as how riotously productive this planet can be when allowed to thrive. So I'm proud to share our story about WWF's long-running signature initiative to save that glorious place—the Amazon Region Protected Areas Program.
Of course, even the Amazon is just one part of a global system. This issue also visits a conservation-based health initiative in Namibia, climate movers and shakers in the US Midwest, and a group of monks and nuns who are environmental stewards in their own communities.
At times our world can be scary, but it is truly a wonder. And worth getting lost in, every time.
Thank you,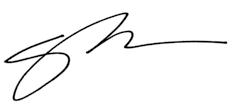 Alex MacLennan
Explore More
About

World Wildlife magazine provides an inspiring, in-depth look at the connections between animals, people and our planet. Published quarterly by WWF, the magazine helps make you a part of our efforts to solve some of the most pressing issues facing the natural world.