In-Depth
The Amazon
Journey into the world's largest tropical forest—and uncover one of the biggest conservation initiatives the world has ever seen.
Issue: Summer 2014
Author: Jill Langlois
Photographer: Ricardo Lisboa
Amazon Forever Explore the incredible riches of the world's largest rain forest, and the global effort to save it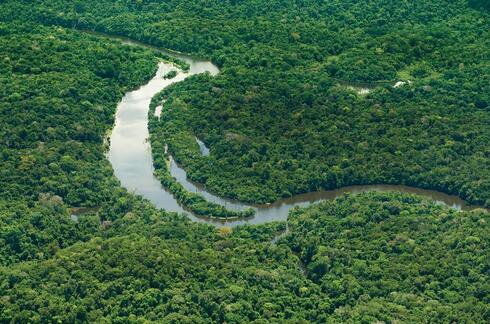 "There's nothing bigger than ARPA," says Carter Roberts, president and CEO of WWF, of the Amazon Region Protected Areas Program. "It's one of the biggest conservation projects of all time. You hear people all around the world talk about, 'this park is roughly the size of Belgium' or 'roughly the size of the state of Iowa.' ARPA," he says, "is one and a half Californias. It's immense."
Roberts knows the Amazon firsthand. WWF has been working in the world's largest rain forest for more than 40 years, and he's personally visited it many times. Telling a story from one such trip, he describes flying over an unbroken sea of trees in the upper Amazon right before the rainy season. As he headed to bed that night, a storm of "Biblical proportions" started. The next day, after leaving the forest path to follow a strange, loud sound, he found an unbelievable sight. "These pools were dripping with frogs," he recalls. "There were frogs—just a multitude of species—on every leaf. Every inch of the pond was full of these amazing amphibians in every color of the rainbow. It was that moment," he says, "when seasons turned and the Amazon came alive."
In order to keep the rain forest thriving the way it did that day, ARPA has rallied a global effort to set up new standards, guidelines, protected areas, collaborations and expectations of scale for over 10 years. But its biggest ambition and true end goal has been to create a powerful new model that will protect these areas in a way rarely envisioned by conservationists before ARPA: with secured funding for all time.
Standing knee deep in grass on the shore of Balbina Lake, near the mouth of the Uatumã River, Gilmar Nicolau Klein squints as he points down the gravel road back toward Vila Balbina, the Amazonian town where he lives. The midday sun is particularly fiery; despite it being the last month of Brazil's dry season, the slight breeze off the water doesn't do much to cut the heat.
Klein shields his eyes with his hand as he looks up at a tree where black birds splashed with neon yellow twitter and squawk as they flit about. "Almost every day I see a group of monkeys. I note where they are with a GPS, where they stay, where they cross the road. It's really great," he adds. "In the morning you head out, get on your bike and you see the animals. For me, my day is completely different after."
As an environmental analyst with the Chico Mendes Institute for Biodiversity Conservation (ICMBio) and head of the Uatumã Biological Reserve, Klein knows the region, its rivers and the species that dwell here just as well as he knows the people who live in his own close-knit community. Although he is normally soft-spoken, his face lights up with laughter and a broad smile when he talks about the creatures that breathe life into Uatumã as they hum, buzz, bellow and chirp.
"What we heard just now was a howler monkey," Klein continues, referring to the deep, throaty howl echoing across the water from one of the nearby islands. "He was just getting started. If he were to sing the whole thing… ."
Klein trails off as he looks out over the lake. He says he hopes we—a small group of partners and donors from ARPA—can get a look at the howler once the small, well-worn metal boats we're stepping into slide up onto the sandy shore of an island about 20 minutes away. In the forest, though, the vulnerable species of monkey tends to hide from prying human eyes.
The Uatumã Biological Reserve is a protected area developed and managed to shelter an uncountable number of species, including the Amazonian manatee and a freshwater sponge known locally as geléia-d'água ("jelly of the water"), both of which face increasing threats. Its 3,624 square miles make it larger than Delaware or roughly the size of the southern Brazilian state Santa Catarina. Located about three hours from Manaus, the capital city of Amazonas, Uatumã is rich in dense tropical forest. The island-spotted river flows freely through it. While no communities live in the conservation area itself, the reserve does have some small battles to fight (particularly against illegal fishing), although they are few and far between.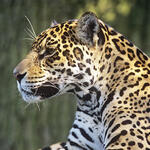 Jaguar
The jaguar (Panthera onca) requires large areas of tropical rain forest, grasslands and stretches of riverbank to survive. Under ARPA, WWF has worked with the government of Brazil to successfully protect large blocks of Amazon forest. Today, the jaguar can be found in almost 75% of ARPA protected areas, and in other protected lands and indigenous reserves across Brazil.
That lack of conflict makes sense: Community engagement is central to ARPA's basic structure. In fact, to become part of the ARPA system, protected areas need to meet very stringent criteria about public consultation and clear, uncontested ownership of the land—conflicts over which often undermine conservation work. Many of the sustainable use areas within ARPA were actually created at the direct request of local communities who saw the benefits of the resources ARPA had to share.
In the late 1990s, less than 3% of the Amazon benefited from such protections. So as part of its "Forests for Life" campaign, WWF issued a bold challenge to national leaders whose countries held vast forest resources, asking those leaders to protect 10% of their countries' standing forests. The goal? To capture the world's imagination and create a shared, inspiring vision for forest preservation worldwide.
In Brazil, Garo Batmanian, who led WWF's national office at the time, brought a small team of WWF leaders to engage Fernando Cardoso, the country's president. Kathryn Fuller, then president of WWF-US; Jim Leape, who led global conservation efforts; and Roger Sant, chair of the WWF-US Board, recognized the enormous impact Brazil could have by accepting the challenge, and threw the full weight of the organization behind the initiative. Together, they helped make the case for Brazil's unique position as protector of the largest percentage of the world's greatest tropical forest.
Determined to show environmental leadership on the global stage—and to wrap forest protections into a system that also delivered economic growth—President Cardoso took a powerful step. In 1997, he announced that the Brazilian government would set aside 10% of the country's forest ecosystems for protection—a pledge that required a tripling of the country's Amazon conservation areas.
Thanks to that initial dedication by the government of Brazil and early support from WWF, ARPA's vision of a permanently protected Amazon was born. Leape was then tasked with figuring out how to help Brazil bring that vision to life.
10 Steps of Project Finance
1
A single, measurable goal unifies the parties
2
A holistic deal structure ensures that all necessary conditions for permanence are agreed to, and that all stakeholders meet their own objectives
3
A high-capacity nonprofit helps secure the partnership
4
A set of core partners shares fundraising responsibilities
5
A financial plan estimates the full costs into perpetuity
6
A full-cost fundraising effort ensures permanent funding
7
A "deal broker" leads stakeholder engagement and drives the process
8
A set of formal closing conditions ensures completeness
9
A set of formal disbursement milestones ensures ongoing compliance
10
A single closing lends urgency, creates leverage for every entity involved, and thereby draws out new resources and commitments
Source: "A Big Deal for Conservation," Summer 2012, Stanford Social Innovation Review.
Enter Larry Linden, who after years as a partner at the multinational investment banking firm Goldman Sachs, was preparing to resign with a secret, wildly ambitious agenda in mind. "I wanted to slow down the rate at which we are destroying the planet," Linden says. But despite a background in pollution control, engineering, management consulting and public policy, in addition to finance—he wasn't sure how he was going to turn that goal into a reality. Then Leape called, and the ARPA team began to grow.
Describing a project to save the Amazon rain forest that was 200 times bigger than anything WWF had done before, Leape said he was looking for someone from the private sector who knew how to lead multi-hundred-million-dollar projects. While Linden wasn't familiar with biodiversity or ecosystem conservation, he did know what was required to make a project of that size a success: a specific and detailed financial plan.
The first stop for information on what would become the backbone of the ARPA model was Wall Street. "I went around Goldman Sachs," Linden says, "and talked to people who had run big project finance deals and asked them what the best practices were. I'd done big systems conversions," he says. "I ran Goldman's Y2K program, led the merger of two big companies and a lot of other large-scale projects, but I'd never done project finance. My Wall Street peers really pitched in with advice." The Gordon and Betty Moore Foundation also lent critical support at ARPA's founding, delivering both funding and strategic insight into creating a mechanism strong enough to deliver such an ambitious goal.
That core team decided that what was best for ARPA was a specially tailored version of project finance, one that included the disciplines of financial planning, risk management, financial controls, donor disclosure and reporting, asset management and highly structured project organization. And the approach reaped incredible results over 10 years, including nearly 100 protected areas covering 128 million acres.
But even with Brazil's steadfast engagement through the terms of President Cardoso and his successor, President Lula, as well as the stalwart support of ARPA's funders, the key end-goal—permanent financial sustainability—had not been secured. In fact, no conservation project of this scale had ever before been fully funded. So in 2010, a new financing plan and deal structure—organized around the high-risk idea of a single all-or-nothing closing—was developed with a fundraising target of $215 million to ensure that ARPA's protected areas could fully function over the long term.
Usually used in multifaceted private-sector projects with several stakeholders, such single closings call on donors to commit the necessary funds—but hold off on actually delivering those funds until all resources and other necessary conditions for the project can be met. Then the funds are called in and the deal is "closed."
This way, each donor gains tremendous leverage because the entire deal package relies on each donor, and no single entity need take the risk that their funding flows if other required funding or arrangements are not attained. This makes the entire project more attractive—and draws enthusiasm and funding that might otherwise hang back. Here, Linden notes the catalytic power of a founding gift from Roger and Vicki Sant. "We could not have pulled this off without the extreme generosity of Roger and Vicki," he says. "Their early gift was critical in securing the other private sources of funding we've since received."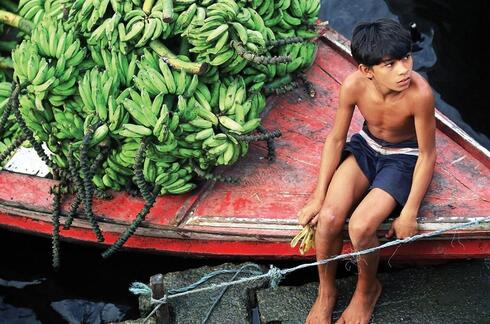 Other nonfinancial conditions that had to be met for "project finance for permanence" included a plan for the project's operational structure; the establishment of all necessary ecological, organizational, political and social conditions for lasting success; and the institutional commitments to those conditions.
Once the required donor funds are met, they are delivered into a public-private transition fund, which will slowly pay out the $215 million—starting high and dropping until it reaches zero—over a period of 25 years. The fund starts by covering the costs of creating and consolidating the remaining protected areas necessary to reach ARPA's 150 million-acre goal; payments from the fund will also continue to be disbursed annually for park operations.
All of this is contingent, however, on the government of Brazil. Already the project's sponsor and sovereign lead, Brazil must meet all agreed-upon conditions, including steadily increasing its own contributions to the funding of the protected areas over the same period of time, until it is ultimately responsible for the full and permanent funding of ARPA. At its heart, the project is a bet on the commitment of Brazilians and their government to protect their Amazonian lands.
After the boat bumps up onto the shore of the Balbina Lake island, we make our way across the golden brown sand to what looks like a doorway leading into the thick forest on our left. The trees begin to rustle as Klein emerges, stepping out onto the beach with the rest of the group. He has been clearing a path with a stick longer than he is tall so we can follow him into the unknown. That image prompts someone to comment that he looks like Tom Hanks in Cast Away. He smiles sheepishly at the comparison. He is, after all, not lost.
Amazon River Dolphin

Jaguar

Harpy Eagle

Tapir

Yellow-Spotted River Turtle

Macaw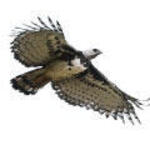 Harpy Eagle
Occurring in almost every ARPA protected area across Brazil, the harpy eagle (Harpia harpyja) is one of the world's most powerful raptors. These important predators are increasingly rare due to habitat destruction and decreases in the populations of their prey.
But the island's lush vegetation is so heavy that we could easily lose our way without Klein's guidance. Not even a whisper of the wind that touched our faces on the boat ride over can be felt now. Again, we hear a howler's throaty call. As we carry on down the makeshift trail, someone says, "Watch out for the spider web." At least two feet in diameter, the web is almost invisible until a glint of sun catches one of its silky strings.
The large black spider sits directly in the center of its trap, quietly waiting for something tiny to get caught in its web. It is one of the many creatures in the Amazon rain forest that get little attention in comparison to the monkeys, toucans, jaguars and sloths that are its more charismatic neighbors. But one in ten of the world's known plant and animal species is found here, making protection of the Amazon—and in turn ARPA's work—crucial on a large-scale level, as well as with communities on the ground.
"ARPA is fundamental for various activities," says Klein. "Directly for the conservation of the [Uatumã] unit, for the development of research, and for providing consultation." By consultation, he means the way conservation officials are able to talk to local populations and to municipal and state public agencies in the area. "[ARPA is crucial for] the management of the conservation area too. It's not the only resource we have, but it is extremely important for us to have this financial aid so that we can develop and run our activities."

Brazilian Tapir
The Brazilian tapir (Tapirus terrestris) is classified as vulnerable to extinction due to a 30% decline in its population over the last 30 years. That drop in numbers is linked primarily to habitat loss caused by deforestation and land conversion for agriculture. The Amazon's largest mammal, the tapir lives in nearly all ARPA protected areas, and benefits from ongoing efforts to conserve and consolidate its historical range.
This deep, daily engagement on the part of the Brazilian government and leaders such as Izabella Teixeira and Francisco Gaetani of Brazil's Ministry of the Environment, as well as the Brazilian parks agency, the Chico Mendes Institute for Biodiversity Conservation, and Funbio (the Brazilian Biodiversity Fund), is absolutely central to ARPA's success on the ground. And it is only with that firm commitment—from initial announcement to the ongoing support of President Dilma Rousseff who leads Brazil today—that the Amazon still holds ecological treasures rich, vast and secure enough to keep the Amazon thriving forever.
One of our Uatumã guides—wearing flip-flops and carrying a machete—tells us about the time he had to cut the head off a poisonous snake here before it bit him. If you're not quick, he says, you won't last long in the Amazon. While the smiles on everybody's faces suggest they might doubt the details of his tale, what they don't question is the importance of ARPA to the region where the snakes, millions of people, and billions of plants and animals do undoubtedly live.
"The most direct benefits of the biological reserve are the stabilization and protection of the margins of Balbina Lake," says Sergio Henrique Collaco de Carvalho, environmental analyst and ARPA director of protected areas for the Ministry of Environment. "There could be a larger loss in quality of water here, but [ARPA] guarantees the protection of these margins and the way we run the Balbina reserve."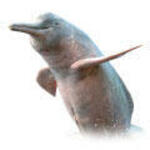 Pink River Dolphin
Inia geoffrensis is a relatively abundant freshwater cetacean with an estimated population in the tens of thousands. However, it is classified as "vulnerable" in certain areas due to dams that fragment specific populations, and because of other threats such as contamination of rivers and lakes. The river dolphin currently lives in the waters of more than half of the protected areas under ARPA.
And that guarantee is what WWF had always wanted. Too often, there has been a belief that conservation work is about steadfastly defeating, or at least stalling, a series of never-ending threats—and that, therefore, no project can ever be truly finished. The term "ARPA for Life" was coined for just that reason: to flip that paradigm and protect Brazil's priority Amazon rain forest areas—forever.
"In order for all the partners involved to take on such a monumental task, the plan had to be tight," Linden reiterates. It took a detailed financial plan, embedded in a large and complex model with all the sources and uses of funds over time. "Financial planning," he concludes, "provided the necessary glue for the project to succeed."
That, says Carter Roberts, is why such an expansive, collaborative group of partners was required to see the project's vision through. "Conservation is a team sport," he says, "and to get to a permanent win like ARPA for Life, we need to bring everyone's unique skills to bear in pursuit of a common goal. Even though WWF had tackled huge, complex projects before," he adds, "quite frankly, nothing on the scale of ARPA had ever been attempted." What made it possible, he adds, is a particular kind of alchemy: central leadership and enduring commitment by the government of Brazil; the tireless diligence of WWF's partners on the ground; Linden's persistence; and the visionary commitments of partners like the Sants, the Moore Foundation, the government of Germany, the Global Environment Facility and more.
"ARPA for Life," he reiterates, "is simply the biggest conservation effort on the planet. It has been a true labor of love since its creation more than a decade ago."
With the stewardship of Amazon protected areas now beginning to shift fully into the hands of the Brazilian government, WWF's dream of permanent conservation is becoming a reality. ARPA for Life is living up to its name.
Amazon Strong In their own words, some of ARPA's partners share their commitment to the future of the Amazon
"When I first started to work on ARPA, I was motivated by the enormous possibilities for conservation design. The Amazon was nearly an open canvas due to its scale, and very few people have the opportunity to look at a map and plan a conservation landscape. The demonstrated success of the program keeps me involved, and I truly believe we are changing the face and the future of the Brazilian Amazon for the better."
Rosa Lemos De Sãá
Secretary General and CEO,
Fundo Brasileiro para a Biodiversidade (FUNBIO)
"The Amazon is the quintessential definition of biodiversity. And ARPA is the right tool to protect it. First, President Cardoso made the commitment to the effort. Then WWF ran with it. What everyone recognizes is that the Amazon is the model of what we're trying to save around the world. The Brazilian Amazon is what we're talking about now, but clearly a part of our dream here is that it will expand to other parts of the Amazon. And our ultimate hope is that if we can get this done in the Amazon, then the model will expand to other ecoregions as well."
Roger W. Sant
WWF Board Member Chairman Emeritus & Co-Founder,
The AES Corporation
" Our late founder, Margaret Cargill, believed in conserving places for wildlife by working with the communities that live in and around those places. ARPA for Life is built to deliver site-specific results at the local scale, while advancing an entire regional network of well-designed protected areas. The project also focuses on using philanthropic support to develop a self-sustaining program. All of these factors reflect our funding philosophy."
Christine M. Morse
Chair and CEO,
Margaret A. Cargill Foundation
"This program is different from other conservation programs for several reasons. One is its size. It is of huge global consequence.…What we're doing here is ensuring that…all 150 million acres of these protected areas actually have the infrastructure that they need, the staffing that they need, the relationships with local communities that they need, the research so that they are able to prevent deforestation. This is how a parks system should be."
Tom Dillon
Senior Vice President,
Forests and Fresh Water, WWF
" One of the defining qualities of the Moore Foundation's conservation work is our ability to see ambitious projects through to fruition and ensure that those achievements last. ARPA for Life provides an unprecedented opportunity to ensure the durability of Brazil's protected areas in the Amazon. We are delighted to partner with WWF to create and implement this innovative solution to secure the long-term viability of this important protected areas system."
Guillermo Castilleja
Chief Program Officer,
Environmental Conservation Program
Gordon and Betty Moore Foundation
"ARPA, for me principally, is a project for life. It's a collective international force with unbelievable cooperation. It's an exchange of experiences with a lot of interaction among all the different players. I see it as an example of international and national cooperation with concrete results that can be shown to donor, the Brazilian public and citizens of donor countries."
Adriana Moreira
Senior Environmental Specialist,
World Bank
"It has been confirmed that ARPA slowed the arc of deforestation—the steady encroachment of logging and agriculture into the Amazon—in Brazil, and slowed overall deforestation rates. That success, measured in territorial coverage, management results, social inclusiveness and funds raised, has become a reference point for conservation worldwide. New protected area endowment funds continue to be developed in ARPA's wake, expanding its impact on new landscapes and regions across Brazil. "
Maria Cecília Wey De Brito
CEO,
WWF-Brazil
"Within the scope of ARPA's approach, KfW is particularly interested to save the biggest freshwater supply in the world, to maintain biodiversity in the Amazon forest, and to contain CO2 emissions deriving from illegal deforestation. …WWF had long-term and very solid on-the-ground experience in the Amazon with regard to the preservation of tropical forests and biodiversity—thematic expertise that made it possible to conduct the necessary discussions with the Brazilian authorities, private donors in the United States…and to arrive at a mutually acceptable common approach."
Hubert Eisele
Senior Project Manager, Tropical Forests,
KfW German Development Bank
"ARPA changed my life. As my first social sector work it showed me how satisfying it is to use consulting skills to do good. It also taught me the lesson of humility in the face of enormous complexity—a lesson that I am reminded of almost every day I work on social issues. I may have forgone some earning opportunities, but I have had the most interesting decade of my life and have been able to contribute at least modestly to a better world for all of us and the generations to come."
Ivan Barkhorn
Redstone Strategy Group
" The question of replicating ARPA is no longer a theoretical discussion. Already in Brazil, the ARPA model is being replicated in the Marine and Coastal Protected Areas project, which aims to increase marine areas under protection by 70%. The concepts used in the implementation of ARPA are starting to inspire similar approaches to key ecosystems around the world, such as Africa's Serengeti."
Naoko Ishii
CEO and Chairperson,
Global Environment Facility
"ARPA takes a holistic approach to conservation. It starts with the science of identifying the areas that are important to conserve, then it moves on to establishing those protected areas, and then providing the resources needed to make sure those areas are effectively managed over the long term. Financial sustainability has been a part of ARPA's strategy from the very beginning, and that's something not always found in conservation initiatives—and it is a strength."
Meg Symington
Amazon Managing Director,
WWF
ARCHITECTING ARPA
A project of this scale, complexity and duration could not have been successfully completed without tremendous commitment on thepart of many. Because it would be impossible to recognize each of the countless contributors who have helped ensure ARPA's success in this limited space, WWF also thanks all those who have supported ARPA for their immeasurable aid.
PARTNERS
Amazon Fund

Anonymous Donors

The Government of Brazil

Ministry of the
Environment: Brazil

Margaret A. Cargill Foundation

Funbio: The Brazilian Biodiversity Fund
Joseph and Carson Gleberman

Global Environment Facility

Inter-American
Development Bank

KfW: The German
Development Bank
Linden Trust for Conservation

Chico Mendes Institute for Biodiversity Conservation

Gordon and Betty Moore Foundation

Natura

O Botanicario
Wendy and Hank Paulson

Redstone Strategy Group

Roger and Vicki Sant

WWF-Brazil

The WWF Global Network

World Bank
Forest Footsteps Continuing a legacy of personal passion for the Amazon
The last time Aldeci Cerqueira Maia saw Chico Mendes, the world-renowned Brazilian rubber tapper and environmentalist, the famous man couldn't stop smoking.
"Look everyone: I could die at any time," Mendes told Maia and the others at the meeting in Sena Madureira, a small town in the northern state of Acre. "If I do die, I hope you'll carry on with this work."
Maia, who is better known as Nenzinho, nodded in agreement. Mendes knew smoking was a bad habit, but he couldn't stop. A remnant from his childhood treks into the Amazon rain forest with his father, Mendes's vice started because of the cigarette smoke that was used to repel mosquitoes from feasting on the rubber tappers and their young sons as they worked.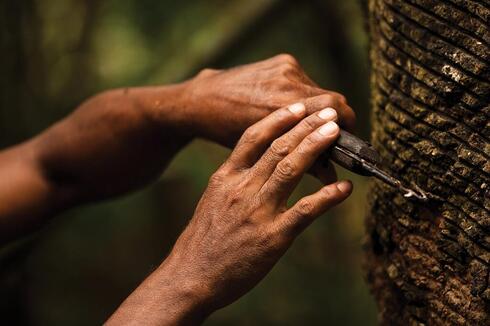 But as the years went on, mosquitoes became the smallest of their many problems. Ranchers and farmers started to move onto their land, destroying the forest, which in turn left the rubber tappers struggling to find a place to carry out their work. Soon Mendes, who had followed in his father's footsteps and become a rubber tapper himself, earned the nickname of "the Gandhi of the Amazon" for his work to preserve the rain forest.
When Nenzinho started working alongside Mendes in the 1980s, he had already been taking care of the forest since he was a child. The oldest of 12 children, Nenzinho walked hand-in-hand with his mother every day as she made her way from family to family and meeting to meeting in their community. She was a leader and activist, first fighting prejudice against women in the early 1970s and then working to improve conditions for all rubber tappers until she died in 1980. At her request, Nenzinho became the town's leader and an activist when she was gone. At 51, he took up the crusade and has spent his entire life caring for Cazumbá, an area of the Amazon rain forest near Sena Madureira.
When the Cazumbá-Iracema protected area finally took shape in 2002, Nenzinho was asked to work with ICMBio, the Brazilian parks agency, on the administration of the reserve because of his deep knowledge of the area and its community.
Today, the conservation unit is home to 356 families—some who work at harvesting the land's natural resources, such as Brazil nuts and rubber; others who work with the materials as artisans; and still others who fish and maintain small-scale farms. Cazumbá hosts a project that raises turtles, tapir, capybara and wild pigs with the intention of reintroducing the species into the wild and providing sustainable food for the families who live there. And it supports another project that grows medicinal plants native to the Amazon in order to preserve the forest's biodiversity through sustainable use of resources.
Nenzinho credits ARPA's work in the area—including support of community projects and the crucial implementation of the reserve's management plan—with a large part of Cazumbá-Iracema's success. Without ARPA and the 10-year Amazon Headwaters Initiative, which brought an additional layer of support to Cazumbá, he says, the community would be scrambling to find the resources to maintain the projects it needs for its people to prosper. With the help of ARPA, and thanks to the collaboration and dedication of all those involved, the conservation unit is one of only 10 considered to be at a high level of implementation.
"The ARPA program is really great because it works in conjunction with the communities. ARPA gives us the support to be able to go to the communities, gather the people, help with costs and give their leaders the chance to [have their voices heard]," Nenzinho says.
"This is priceless."
Explore More
About

World Wildlife magazine provides an inspiring, in-depth look at the connections between animals, people and our planet. Published quarterly by WWF, the magazine helps make you a part of our efforts to solve some of the most pressing issues facing the natural world.