In-Depth
Monarch Heroes
Across the country, people are taking action for monarchs.
Issue: Summer 2017
Photographer: Portraits by Arthur Mount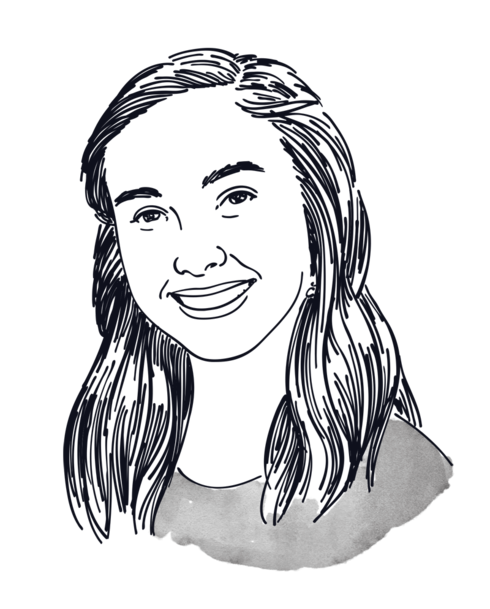 ANNABEL CLARK
In 2016, 12th-grader Annabel Clark launched a WWF Club at her school in Dallas, Texas. Their goal is to find ways to help save wildlife, and while polar bears and elephants were under consideration as the first species to work on, she says, "We decided to stay local instead." The group decided to plant a milkweed garden for migrating monarch butterflies. After rummaging around Dallas for the nectar-producing plants, Clark found several species at an urban gardening center. Some milkweeds were tall and robust: others stood just centimeters high. "I was surprised," she says, "that these were all considered the same plant." This October, the WWF Club planted 30 milkweed plants around a lake on school property. They are eyeing projects to help black-footed ferrets and American bison next.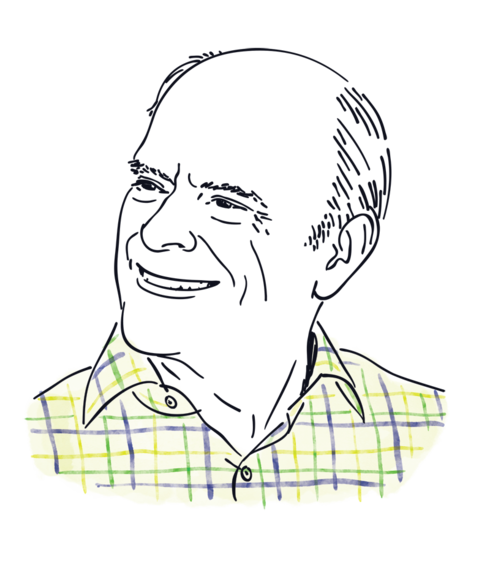 MARSHALL FIELD
Marshall Field became a conservationist the day he read Rachel Carson's environmental clarion call, Silent Spring. The fifth-generation businessman and philanthropist joined WWF's Board of Directors in 1973 and has been a stalwart champion of wildlife ever since. For years, Field focused on supporting efforts to save tigers, but his goals shifted when he heard of the rapidly disappearing monarch butterfly. He visited the insect population's winter roosting grounds in Mexico, years before the population hit its 2013 nadir. "You had to yell to be heard over the sound of the butterflies beating their wings," he recalls. The experience captivated him. "I think their migration is among the most mysterious natural phenomena there are," says Field. "And if I'm interested in something, I'm going to get as many other people as I can interested, too."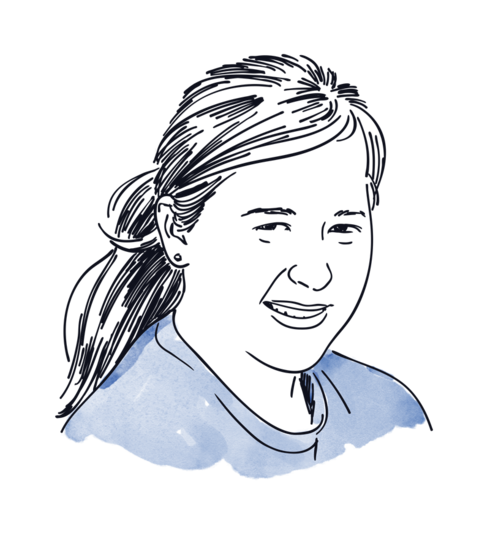 WENDY CALDWELL
Although Wendy Caldwell is coordinator of the Monarch Joint Venture in Minnesota, her love of bugs goes beyond species-specific bounds. "I didn't come here with a particular interest in monarchs," she says. "I'm just a general insect geek." As a kid, Caldwell spent summers catching, pinning, and labeling butterflies for her state fair collection—and in doing so, became fascinated with their diversity. After she studied entomology at the University of Minnesota, a job at the school tasked her with drafting the US Forest Service's North American Monarch Conservation Plan, and Caldwell hasn't left the species since. She continues working to protect the butterfly along its three-continent range—and to focus on implementing an "all hands on deck" approach within the continental US to preserve this iconic species.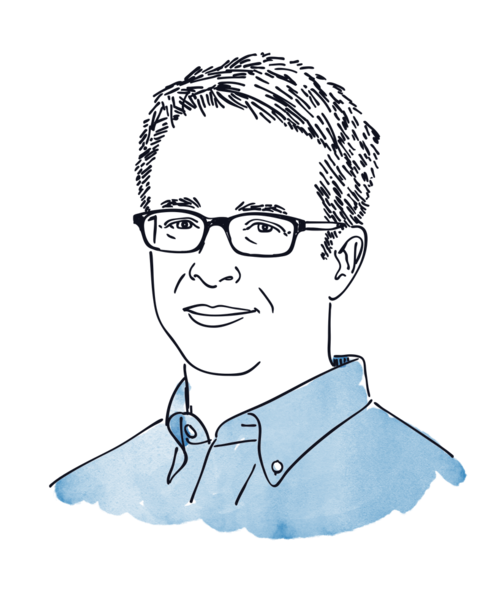 JASON WELLER
When California native Jason Weller, senior director of sustainability at Land O'Lakes, worked one summer as a ranch hand, he learned about the raw mechanics of American food production—and the hard work required to make even a modest living on a family-owned farm. He also learned that to maintain livelihoods like farming and ranching, landowners need to support the wild species that live on, and often increase the fertility of, their land. "We need to have quality habitat and a thriving ecosystem," Weller says, "but we also need to continue providing the food and fiber that the world needs." Weller formerly headed the National Resources Conservation Service, which works with landowners to plant flowers and milkweeds on 13,000 acres of habitat along the monarch's central migration route.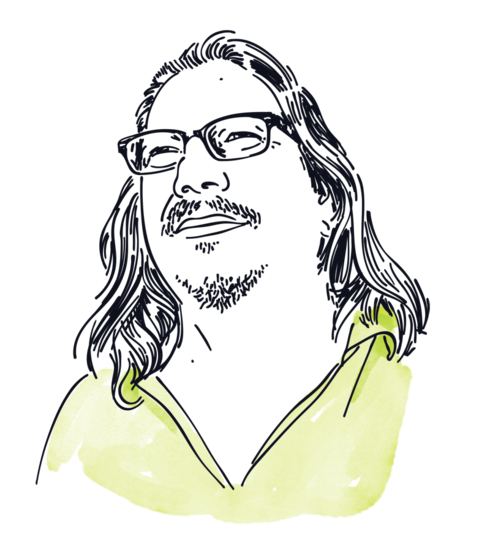 KEVIN POURIER
In the Lakota language, plants and animals are known as Wamakaska—"Sacred Beings of the Earth"—and the Lakota People believe that these species came before us to teach humans how to live. For Oglala Lakota artist Kevin Pourier, no species has been more influential than the monarch butterfly. Pourier first became aware of the power and beauty of these insects during a traditional ceremony. The connection grew deeper when he saw a photo of Sitting Bull from the late 1800s, and noticed a monarch wing tucked into the famed Lakota leader's hatband. Today, Pourier honors these iconic butterflies through his internationally renowned artwork. Using sustainably harvested bison horns, Pourier creates monarch-themed sculptures that both modernize a traditional Lakota art form and encourage others to cherish the monarch butterfly.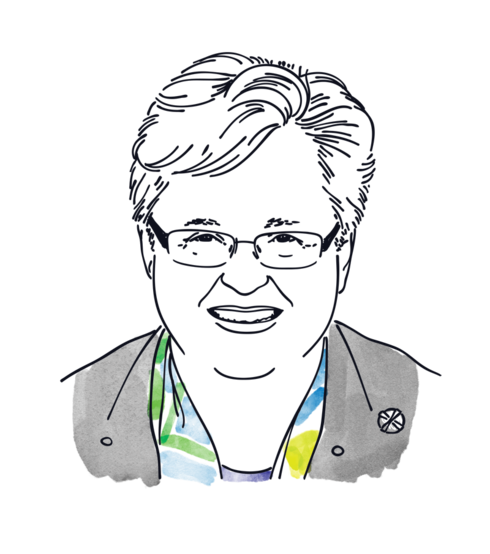 SISTER KATHLEEN STORMS
When Sister Kathleen Storms became director of the 200-acre Our Lady of the Prairie Retreat in Wheatland, Iowa, she saw few butterflies or bees on the grounds. Corn and soy crops covered the neighboring lands around the retreat; the region's pollinator habitat was largely gone. Storms said she wanted to replant native flora, not only "for beauty, but also for the benefits they provide." In fact, Our Lady of the Prairie has used the Conservation Reserve Program for the past two decades to secure natural spaces that make room "for quiet reflection." Having grown up on a chemical-free dairy farm in Minnesota, Storms says she's devoted to sustainable living, "to preserve this wonderful gift of creation, especially as we face climate change."
JOIN THE SQUAD In the coming months, WWF will provide WWF supporters with a number of opportunities to advocate for CRP in the next Farm Bill, as well as chances to speak out in favor of policies that help keep pollinator habitat thriving on American farms. Join the monarch heroes on these pages by signing up for our fast-growing Monarch Squad today.
Explore More
About

World Wildlife magazine provides an inspiring, in-depth look at the connections between animals, people and our planet. Published quarterly by WWF, the magazine helps make you a part of our efforts to solve some of the most pressing issues facing the natural world.