In-Depth
What are the biggest drivers of tropical deforestation?
They may not be what you think
Agricultural land covers almost 40% of Earth's ice-free surface. To keep pace with a growing global population, that use of land is expected to expand further, putting pressure on vulnerable tropical forests and grasslands. But not all agriculture is equal. Globally, beef and soy are the leading drivers of tropical deforestation and conversion of other habitats. In South America, cattle ranches and soy fields are ravaging not just the Amazon but also the Cerrado and Gran Chaco landscapes. Demand for those commodities is projected to rise. But it is possible to decouple them from the loss of habitat in South America. That's the mission of the Collaboration for Forests and Agriculture, an initiative (led by World Wildlife Fund, National Wildlife Federation, and The Nature Conservancy, and supported by the Gordon and Betty Moore Foundation) that aims to eliminate deforestation and habitat loss from the world's largest beef and soy markets.
SOUTH AMERICAN BIOMES
You've heard of the Amazon, the world's largest tropical rain forest. But what about the Gran Chaco, the largest dry forest in South America? Or the Cerrado, the continent's largest savanna? All three regions shelter dizzying levels of biodiversity, provide livelihoods and a host of critical ecosystem services for millions of people, and pump vast quantities of oxygen into the atmosphere. They're also three of the world's 11 biggest deforestation fronts.
CURRENT FOREST EXTENT (acres)
AMAZON
1.4 BILLION (50% of Earth's remaining tropical forests)

CERRADO
494 MILLION

GRAN CHACO
247 MILLION
PROJECTED DEFORESTATION (2010–2030)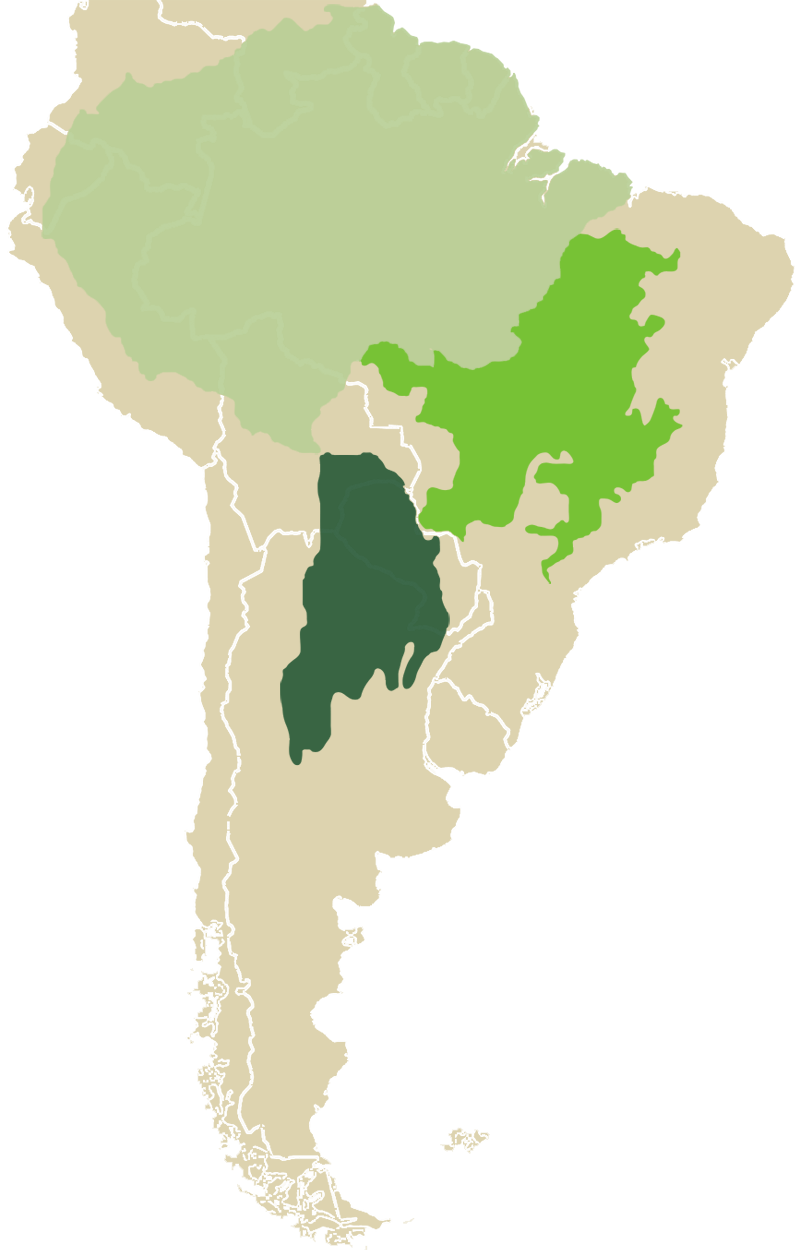 The food behind deforestation
Beef and soy production are driving more than two-thirds of the recorded habitat loss in Brazil's Amazon and Cerrado regions and Argentina and Paraguay's Gran Chaco region. Demand for soy is closely connected to demand for beef and other animal proteins. Between 70% and 75% of all soy becomes livestock feed—for chickens, pigs, and farmed fish, as well as for cows.
No.1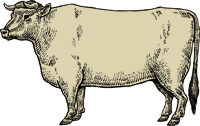 BEEF
Beef production is the top driver of deforestation in the world's tropical forests. The forest conversion it generates more than doubles that generated by the production of soy, palm oil, and wood products (the second, third, and fourth biggest drivers) combined. Beef also drives conversion of non-forest landscapes, from grasslands to savannas.
No.2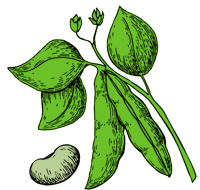 SOY
The second biggest driver of tropical deforestation is soybean production. Global soybean production has increased more than fifteenfold since the 1950s. Between 1990 and 2010 in South America, the land used for soy production swelled from 42 million acres (roughly the size of Washington State) to 114 million acres (bigger than the state of California).
Why the demand for beef?
A growing number of people can afford it.
Disposable incomes in many developing countries are rising rapidly. And while that doesn't necessarily mean a growing middle class, it does mean more money for people to spend on themselves and their families. One of the first things people buy when incomes rise is meat, including beef.
| | |
| --- | --- |
| | RAPID DEVELOPMENT |
| | RAPID RISE IN INCOMES |
| | MORE PEOPLE ABOVE THE POVERTY LINE |
| | INCREASE IN BEEF CONSUMPTION |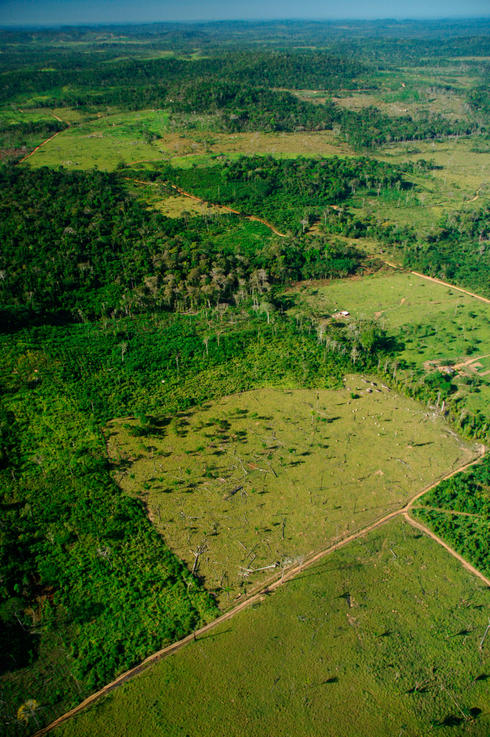 "We have to address the massive economic forces that drive deforestation. Otherwise, it won't end; it will just move from one ecosystem to another."

Leonardo Fleck Gordon and Betty Moore Foundation
As demand for beef and soy continues to rise, how do we protect our forests?
Tackling habitat loss in the Amazon, Cerrado, and Gran Chaco means understanding the economic forces that drive beef and soy producers to clear forests and grasslands. The Collaboration for Forests and Agriculture (CFA) approaches the challenge in three ways:
01
ENGAGING THE PRIVATE SECTOR
A small number of traders and meatpackers dominate the beef and soy markets in each of these landscapes in South America. The CFA is showing them the environmental and financial risks of not removing deforestation from their supply chains—and collaborating with them to create common policies and practices that they can use to protect habitats.
02
ENSURING TRANSPARENCY
The CFA is developing a suite of tools to allow meatpackers and traders to track where their beef and soy come from, identify ways to improve supply chain efficiency, and monitor their facilities. Participating companies will receive help implementing these tools, and the CFA will conduct audits for them.
03
CREATING FINANCIAL INCENTIVES
Through the CFA, banks, lenders, and investors around the world are exploring the risks associated with the loss of the Amazon, Cerrado, and Gran Chaco, and the value of protecting these and other ecosystems. The CFA is helping them put a price tag on deforestation—developing financial incentives that encourage producers, meatpackers, and traders to avoid beef and soy that contribute to habitat loss.
Explore More
About

World Wildlife magazine provides an inspiring, in-depth look at the connections between animals, people and our planet. Published quarterly by WWF, the magazine helps make you a part of our efforts to solve some of the most pressing issues facing the natural world.