Welcome to World Wildlife Magazine
Editor's Note and About Us
About Us
President and CEO Carter Roberts
EDITORIAL
Editorial Director: Alex MacLennan
Managing Editor: Sarah Forrest
Senior Editor: Alice Taylor
Consulting Editor, Digital: Maura McCarthy
Editorial Coordinator, Digital: Alison Bryant
Contributing Editors: Jennifer Hanna, Jeff Muller, Elissa Leibowitz Poma
Contributing Writers: Molly Edmonds, Julie Faust, Laura Margison, Anand Mishra
ART
Art Direction and Design, Print: Pentagram
Consulting Art Directors: Betty McLaughlin Meyer, Sharon Roberts
PRODUCTION
Lee Freedman, Mick Jones
Alex MacLennan welcomes you to a new way to connect with WWF
I am so excited to share our first issue with you today.

When WWF started envisioning World Wildlife magazine, we knew that we wanted to find new ways to inspire you, connect you to nature, and bring you even closer to our shared work.

In this issue, we invite you to explore our efforts in Africa (including a night spent talking with fishermen off Mozambique's coast), follow a Canadian hamlet's effort to coexist with polar bears, listen in on the perspectives of two MacArthur Foundation "genius grant" winners (WWF Board Vice Chair Pamela Matson and World Bank Group President Jim Yong Kim), and ponder our scientists' inquiry into connections between snow leopards and human water use.

Looking for inspiration? Check out our nature-infused art gallery or untangle the impact of instant noodles. Even better: Turn to the last page and find one simple tip to help you make the world a better place.
World Wildlife is here to help you better understand our complex and sometimes challenging world. It is also created to thank you. Because your support transforms the world every day. And because protecting this planet, together, creates a kind of magic all its own. We hope this magazine reflects that. And we are so glad you are with us in the fight.
Thank you,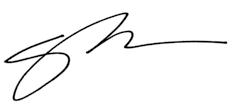 Alex MacLennan
Explore More
About

World Wildlife magazine provides an inspiring, in-depth look at the connections between animals, people and our planet. Published quarterly by WWF, the magazine helps make you a part of our efforts to solve some of the most pressing issues facing the natural world.