Editor's Note: Share Your Thoughts on World Wildlife Magazine
WWF's mission is to conserve nature and reduce the most pressing threats to the diversity of life on Earth.
WWF'S vision is to build a future in which people live in harmony with nature.
PRESIDENT AND CEO Carter Roberts
EDITORIAL
EDITORIAL DIRECTOR Alex MacLennan
MANAGING EDITOR Sarah Forrest
SENIOR EDITOR Alice Taylor
WRITER AND EDITORIAL COORDINATOR Sarah Wade
CONSULTING EDITOR, DIGITAL Maura McCarthy
EDITORIAL COORDINATOR, DIGITAL Alison Henry
WEB PRODUCER Isabelle Willson
CONTRIBUTING EDITORS Katy Fenn, Molly M. Ginty, Jennifer Hanna, Jeff Muller, Elissa Leibowitz Poma
CONTRIBUTING WRITERS Rachel Murchison,
Sarah Ruggiero, Jill Schwartz
ART
ART DIRECTION AND DESIGN Pentagram
CONSULTING ART DIRECTORS Betty McLaughlin Meyer,
Sharon Roberts
PRODUCTION
DIRECTOR OF PRODUCTION Lee Freedman
VOLUME 2, NUMBER 4
(ISSN 2330-3050)
World Wildlife is published quarterly by World Wildlife Fund, 1250 24th Street, NW, Washington, DC 20037. Annual membership dues begin at $15. Nonprofit postage paid at Washington, DC and additional mailing offices.
This issue of World Wildlife marks the end of a calendar year, and the start of our magazine's second. So before we go too much further, we'd love to know what you think.

One year ago, we launched the publication with an overnight visit to a remote island in Mozambique and an up-close look at tracking tigers in Nepal. Since then, we've traveled to Myanmar, shared some unexpected wildlife-inspired art and trumpeted a major win for the Amazon.

In this issue, we share advances in zebra and gorilla conservation, and talk to women fighting for their families and forests in Nepal. We've once again given outside experts a forum to speak on an issue we all care about—this time, climate change—and shared our own perspective on what they have to say.

And we know you are reading: Our last issue sparked a lot of discussion and showed us that we must continue to strive to deliver the most thoughtful, insightful and inspiring window possible into our shared natural world.

Now we want to hear from you: Send us a letter or an email, a note on Facebook or a tweet. Let us know how we're doing and tell us what you'd like to see.
It's your magazine, after all.
Thank you,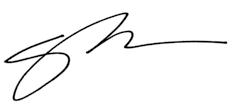 Alex MacLennan
Explore More
About

World Wildlife magazine provides an inspiring, in-depth look at the connections between animals, people and our planet. Published quarterly by WWF, the magazine helps make you a part of our efforts to solve some of the most pressing issues facing the natural world.