Thank Rangers Who Protect Wild Animals and Places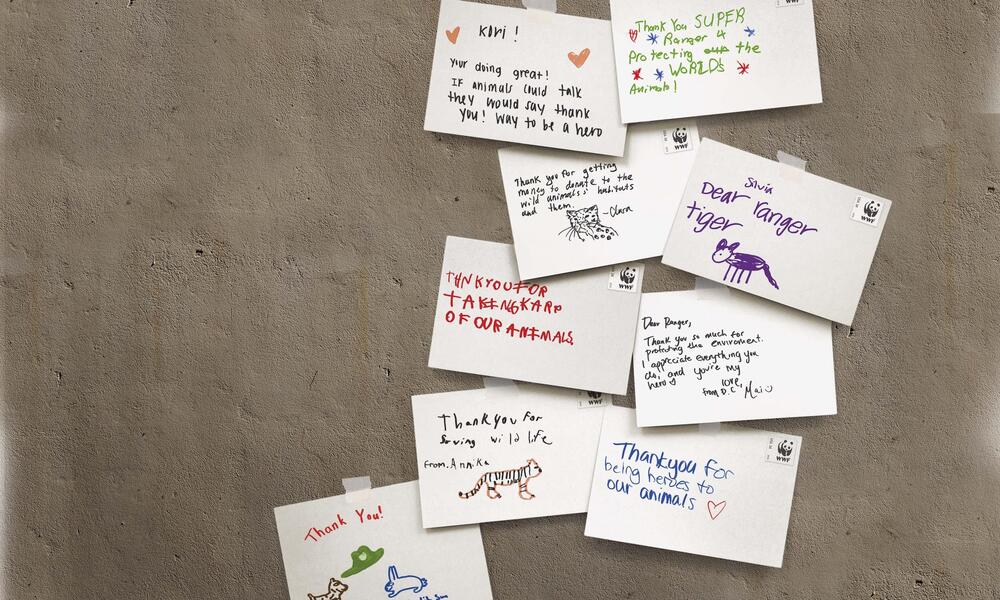 Onam in India, the Homowo Yam Festival in Ghana, Thanksgiving in the United States—harvest celebrations are fairly universal. For many people, this season of gratitude goes far beyond sustenance, encompassing appreciation for friends, family, happiness and health.
So why not add a new twist to your gratitude list this year? Send a postcard thanking a wildlife ranger, one of the men and women who work so tirelessly on the front lines of conservation to protect wildlife and wild places.
Rangers are the first line of defense against the escalating poaching and wildlife crime crisis. Often unarmed and ill-equipped, these brave men and women patrol some of the toughest places on Earth—from dense forests to remote ocean waves—to keep animals such as elephants, tigers, gorillas, turtles and rhinos safe.
Join us in recognizing the dedication of those who continue to put nature first.
Explore More
About

World Wildlife magazine provides an inspiring, in-depth look at the connections between animals, people and our planet. Published quarterly by WWF, the magazine helps make you a part of our efforts to solve some of the most pressing issues facing the natural world.