Editor's Note: It's a Family Affair
Somewhat unexpectedly, this issue found its heart in the idea of families.
But what does "family" mean in the context of a nonprofit organization's magazine? It represents all the wildlife we protect, all the people and organizations we partner with, and all of you who support that work.
In these pages, you'll see that in action. Meet a husband-and-wife team of WWF staffers in Kyrgyzstan. Learn why the Field family has committed years of hard work and financial support to protect nature. See two dogs and their handlers team up to fight wildlife crime.
The term "family" also includes people with whom we don't always see eye to eye. In our summer issue, for example, we featured a story on Ireland's "Origin Green" program—a national initiative aimed at making the country's food and drink exports more sustainable. But some Irish environmental groups responded with concern: In their view, Origin Green doesn't sufficiently protect Ireland's wildlife or meet vital sustainability goals, and they felt that WWF shouldn't have highlighted it so positively.
We debated the matter, and while WWF agrees that voluntary certification programs like Origin Green need to be constantly updated and improved, we also support Ireland's national-level commitment. The discussion reaffirmed our commitment to seeking an even greater diversity of perspectives on the stories we report.
I'm so grateful for that discussion. Why? Because family means different people with different ideas working together toward a common good.
These stories in this issue showcase that powerful truth. Happy holidays from ours to yours.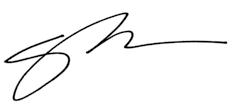 Alex MacLennan
WWF's mission is to conserve nature and reduce the most pressing threats to the diversity of life on Earth.
WWF'S vision is to build a future in which people live in harmony with nature.
PRESIDENT AND CEO Carter Roberts
EDITORIAL DIRECTOR Alex MacLennan
MANAGING EDITOR Sarah Forrest
WRITER AND EDITORIAL COORDINATOR Sarah Wade
EDITORIAL
SENIOR EDITOR Alice Taylor
CONSULTING EDITOR, DIGITAL Maura McCarthy
EDITORIAL COORDINATOR, DIGITAL Alison Henry
WEB PRODUCERS Isabelle Willson, Ellie Yanagisawa
CONTRIBUTING EDITORS Katy Fenn, Molly M. Ginty, Jennifer Hanna, Jeff Muller, Tania Segura, Kerry Green Zobor
CONTRIBUTING WRITERS Alex Batka, Jenna Bonello, Elissa Leibovitz Poma, Brie Wilson
ART
ART DIRECTION AND DESIGN Pentagram
CONSULTING ART DIRECTORS Betty McLaughlin Meyer, Sharon Roberts
PRODUCTION
DIRECTOR OF PRODUCTION Lee Freedman
World Wildlife is published quarterly by World Wildlife Fund, 1250 24th Street, NW, Washington, DC 20037. Annual membership dues begin at $15. Nonprofit postage paid at Washington, DC, and additional mailing offices.
Volume 3, Number 4
(ISSN 2330-3050)
Explore More
About

World Wildlife magazine provides an inspiring, in-depth look at the connections between animals, people and our planet. Published quarterly by WWF, the magazine helps make you a part of our efforts to solve some of the most pressing issues facing the natural world.