Can drones help save the black-footed ferret?
What methods are most effective for distributing sylvatic plague vaccine to prairie dogs, the endangered black-footed ferret's prey?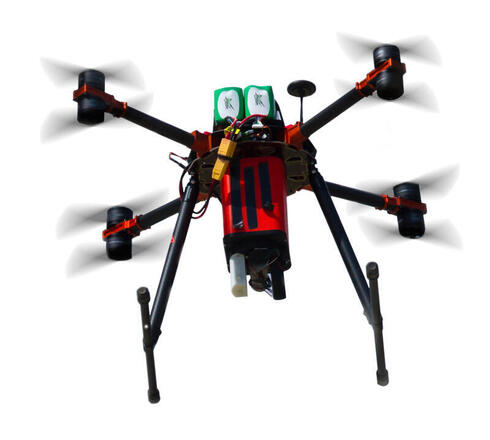 In the Northern Great Plains, the black-footed ferret—North America's rarest mammal—feeds almost exclusively on prairie dogs and depends on their burrows for shelter. But both species are susceptible to sylvatic plague, a fast-spreading bacterial disease that can decimate entire prairie dog colonies in just weeks.

To inoculate prairie dogs against the disease and ensure that black-footed ferrets have a reliable prey base, the University of Wisconsin and the United States Geological Survey National Wildlife Health Center developed a peanut butter-flavored oral vaccine bait. The vaccine helps prairie dogs build immunity against the disease, which could significantly improve survival rates during plague outbreaks.

Now WWF, the US Fish and Wildlife Service, and drone product manufacturer Model Avionics have developed innovative ways to quickly and efficiently disseminate the bait. Using all-terrain vehicles, a multi-rotor drone, and a remote-controlled helicopter, the team is testing ways to drop bait across thousands of acres of prairie dog colonies.

The long-term goal? To immunize prairie dog populations in all black-footed ferret reintroduction sites across the Northern Great Plains.
Explore More
About

World Wildlife magazine provides an inspiring, in-depth look at the connections between animals, people and our planet. Published quarterly by WWF, the magazine helps make you a part of our efforts to solve some of the most pressing issues facing the natural world.