Editor's Note: Reasons for hope
WWF's mission is to conserve nature and reduce the most pressing threats to the diversity of life on Earth.
WWF's vision is to build a future in which people live in harmony with nature.
PRESIDENT AND CEO Carter Roberts
EDITORIAL DIRECTOR Alex MacLennan
MANAGING EDITOR Sarah Forrest
EDITOR Sarah Wade
EDITORIAL
SENIOR EDITOR Alice Taylor
EDITOR, DIGITAL EDITION Alison Henry
EDITORIAL INTERN Erin Waite
CONTRIBUTING EDITORS Tania Curry, Teresa Duran, Katy Fenn, Molly M. Ginty, Jennifer Hanna, Terry Macko, Maura McCarthy, Jeff Muller
CONTRIBUTING WRITERS Alex Batka, Melanie Gade, Molly Griffin, Seth Larson, Caroline Prince
ART
ART DIRECTION AND DESIGN Pentagram
CONSULTING ART DIRECTORS Betty McLaughlin Meyer, Sharon Roberts
CONTRIBUTING PHOTO EDITOR Jennifer Anna
PRODUCTION
DIRECTOR OF PRODUCTION Lee Freedman
WEB PRODUCERS Isabelle Willson, Ellie Yanagisawa, Victoria Grimme
World Wildlife is published quarterly by World Wildlife Fund, 1250 24th Street, NW, Washington, DC 20037. Annual membership dues begin at $15. Nonprofit postage paid at Washington, DC and additional mailing offices.
Well, it's been quite a year.

The rapid-fire developments of the past 12 months have made it challenging to keep track of all that's happening. It can be even harder to stay focused on what's good, hopeful, and encouraging in this world.

But take heart! This issue is full of stories showcasing how, when people work together, what's right can win the day.

Learn how in Colombia, conservationists, the government, and a diaspora of diverse people agreed to protect their natural heritage as a means to end conflict and secure peace. Meet a community in the Philippines, where a shared commitment to protecting the area's gentle, giant whale sharks led to a reimagined economy and a nature-friendly way of life. Or take in the sad story of Uporny—a wild tiger who died in the Russian wilderness earlier this year—and see how even that loss became a hopeful tale when told in the context of the greater scientific knowledge it fostered, and the power wildness still holds in our world today.

Please join me in taking a moment to be grateful for it all.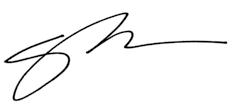 Alex MacLennan
Explore More
About

World Wildlife magazine provides an inspiring, in-depth look at the connections between animals, people and our planet. Published quarterly by WWF, the magazine helps make you a part of our efforts to solve some of the most pressing issues facing the natural world.