Green your home's energy sources to fight climate change
In the US, the energy we use in our homes is a significant source of human-caused greenhouse gas emissions. You can help lower those emissions by greening your home's energy sources. Here's how: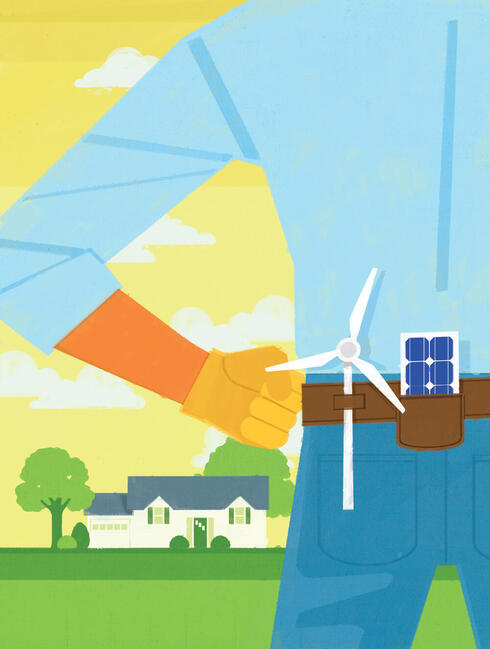 Decrease your in-home consumption.
A professional home energy assessment or DIY audit of your home's air leaks, insulation, appliances, lighting, and HVAC system can point you to energy-saving improvements in your home, and some utilities will even pay you to use less when others are using more.
Choose your utility's renewable energy option.
More than half of US households can purchase electricity from renewable sources—such as solar and wind—through their power companies. If the option is available to you, make your household dollars part of the solution.
Go solar.
If your home remains connected to the grid, you'll still have power when it's cloudy—and you may be able to sell any excess energy back to your utility. Plus, many solar companies take care of the permits, inspections, and other paperwork for you. Or you can even go off-grid with solar-plus-battery systems, which are becoming more and more economical. Either way, you may significantly lower your energy bills in addition to lowering emissions.
In short, find out about the energy options for your home. Whatever improvements you choose, your impact will be felt far beyond your front door.
Want to do more? Check out these green tips.
Explore More
About

World Wildlife magazine provides an inspiring, in-depth look at the connections between animals, people and our planet. Published quarterly by WWF, the magazine helps make you a part of our efforts to solve some of the most pressing issues facing the natural world.