Protecting the habitats of lesser flamingos in East Africa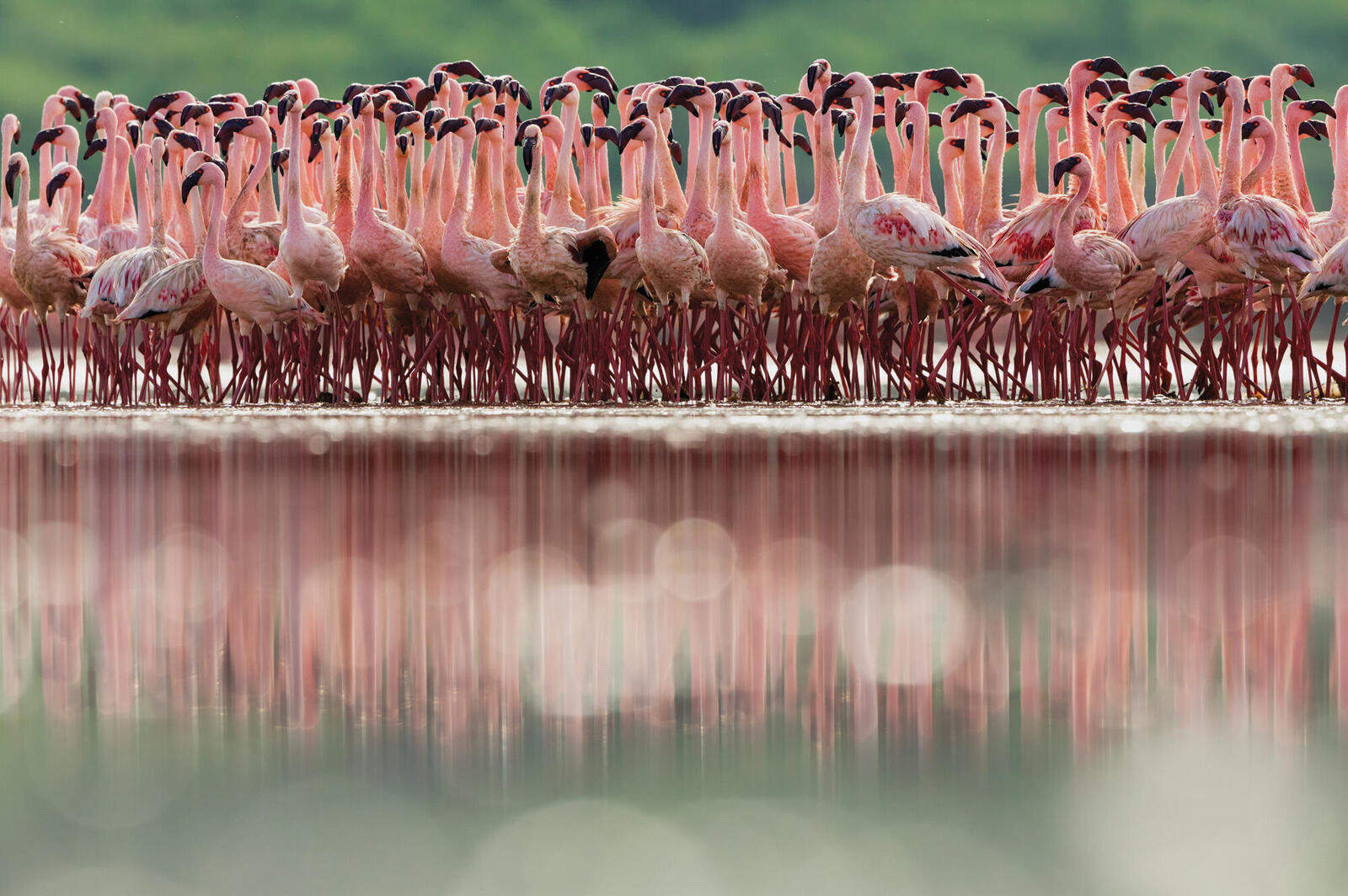 GREAT RIFT VALLEY :: EAST AFRICA
When conditions are right, some of the lakes in East Africa's Great Rift Valley turn pink.
Millions of lesser flamingos—known for their light pink plumage and long necks—gather in saline and semisaline lakes such as Bogoria and Naivasha in Kenya and Natron in Tanzania. They arrive with two main items on their agenda: to consume blue-green algae and to breed.
The presence of volcanic minerals in the lakes creates the right kind of salinity for blue-green algae to bloom and nourish the leggy birds, and it's the red-orange pigment hidden in the algae that infuses their feathers with pink.
But this seemingly ideal setting is being disrupted, and lesser flamingo populations have been decreasing. Human activities, in the forms of wastewater pollution, mining, and inappropriate types of agriculture, threaten the health of the lakes. Excessive freshwater flowing into the lakes can make the algae disappear, and high nutrient levels can lead to excess algae bloom, which removes oxygen from the lakes.
The birds benefit when the integrity of their preferred lake habitats is protected. In the Lake Naivasha Basin, WWF-Kenya is using an integrated approach to tackle water challenges and further conserve the lake. And a WWF conservation initiative in southern Kenya and northern Tanzania—which aims to protect forests and wildlife habitats, conserve freshwater, and promote climate-smart agriculture—will likewise help protect Lake Natron.
Explore More
About

World Wildlife magazine provides an inspiring, in-depth look at the connections between animals, people and our planet. Published quarterly by WWF, the magazine helps make you a part of our efforts to solve some of the most pressing issues facing the natural world.