As seasonal waters ebb and flow, the movements of elephants and other wildlife follow. When water sources are more abundant, for example, ranges may expand, but when water is scarce, wildlife can come into conflict with humans and each other. WWF is working hard to understand these movements, to support the continuation of natural systems, to strengthen communities, and to ensure that these vital migrations—across vast areas where people and wildlife must coexist—continue.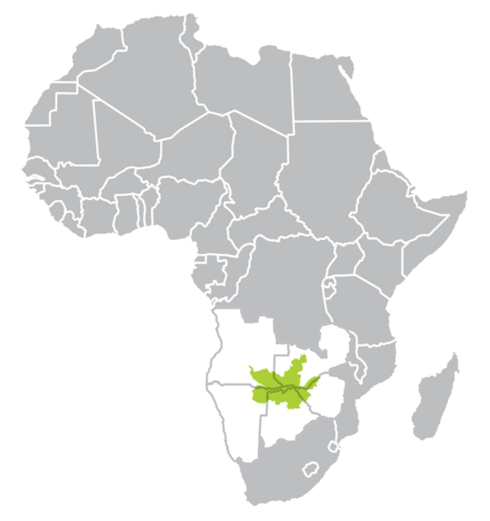 To facilitate wildlife movement across the region, the five KAZA countries have defined six "wildlife dispersal areas" based on existing and historical animal migration routes. These "WDAs" are key corridors for allowing wildlife such as elephants to move more freely across the landscape, spurring healthy species population growth and distributing wildlife-dependent economic benefits to more people.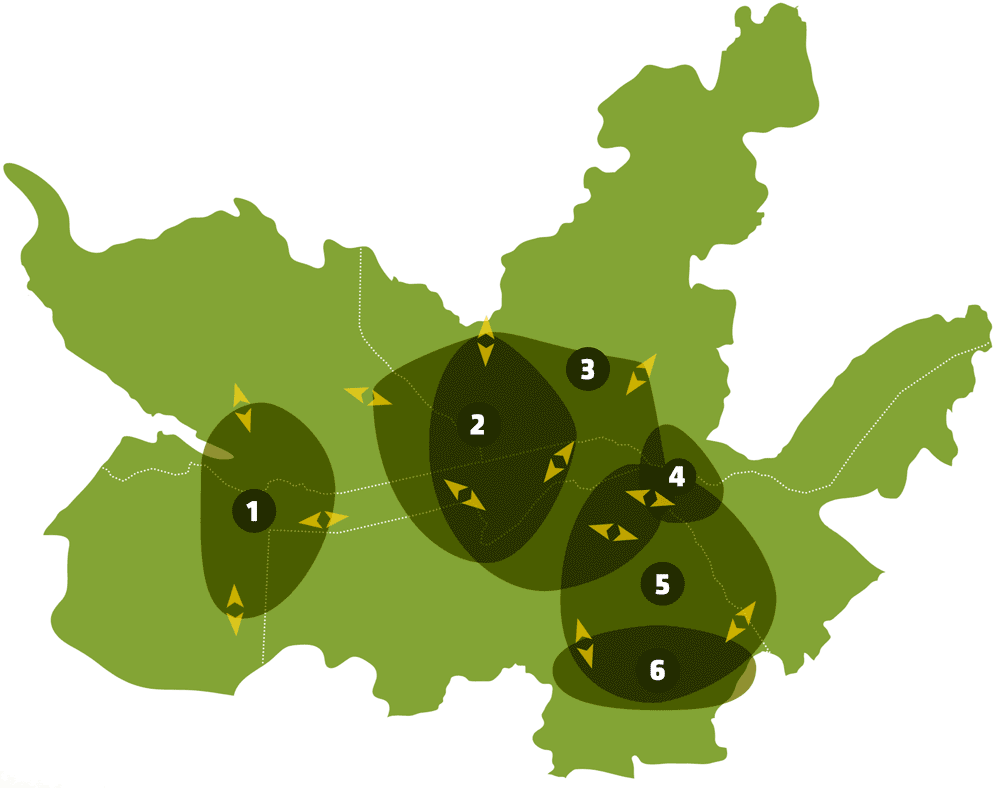 KHAUDUM-NGAMILAND
Wildlife moves throughout northeastern Namibia with extensions into Angola and Botswana.
KWANDO RIVER
Movements follow the Kwando River through portions of four countries.
ZAMBEZI-CHOBE
Seasonal and migratory crossings between Botswana, Namibia, Zambia, and sometimes Zimbabwe.
ZAMBEZI/MOSI-OA-TUNYA
Defined by world-famous Victoria Falls. Provides a small but important corridor between Zambia and Zimbabwe.
HWANGE-KAZUMA-CHOBE
Follows wildlife corridors from northwest to southeast, hugging the Botswana and Zimbabwe borders.
HWANGE-MAKGADIKGADI- NXAI PAN
Links major wildlife and tourism areas in Botswana with upriver habitat in Zimbabwe.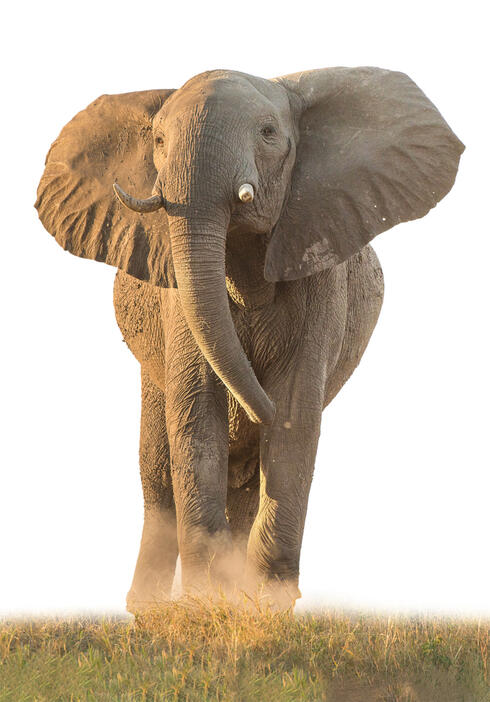 © WILL BURRARD-LUCAS/WWF-US
REASSESSING FENCES
Border fences and veterinary fences erected for disease control purposes run between Botswana and Namibia. WWF research suggests these fences are largely impenetrable for female elephants and family units, even as bull elephants cross fences more regularly. WWF is supportive of government efforts that assess whether the realignment or decommissioning of veterinary fences may appropriately balance livestock and wildlife concerns in the transboundary region.
Elephant Movement Patterns
KEY
KAZA boundary
Country borders
Major towns
Rivers
Roads
Deltas
Dams
National parks
1
A gap in the Namibia-Botswana border fence allows movements of elephants and other species from northern Botswana into Namibia and southern Angola on the west side of the Kwando River.
2
A state forest and community-designated wildlife corridor allow elephants and other species to move between Mudumu National Park in Namibia and Sioma Ngwezi National Park in Zambia.
3
In the wet season, elephants move out of Hwange National Park in Zimbabwe and across an unfenced border into northern Botswana.
Explore More
About

World Wildlife magazine provides an inspiring, in-depth look at the connections between animals, people and our planet. Published quarterly by WWF, the magazine helps make you a part of our efforts to solve some of the most pressing issues facing the natural world.