One Square Foot WWF teams up with Botanica by Air Wick® and Air Wick® Scented Oils to reseed 1 billion square feet of wildflowers and grasslands in the Northern Great Plains
Botanica by Air Wick, Air Wick® Scented Oils and WWF have launched a three-year partnership that will reseed 1 billion square feet (~23,000 acres) of previously disturbed grasslands and wildflower habitats in the Northern Great Plains. The "One Square Foot" campaign will aim to provide food and shelter for pollinators, grassland birds, and the many other species that are native to the region.
"Grasslands are some of the most threatened habitats on the planet. Each year hundreds of thousands of acres of the Northern Great Plains are plowed up for row crop agriculture," said Martha Kauffman, vice president of WWF's Northern Great Plains program. "Our collaboration with Air Wick to reseed marginal croplands back to native grass and wildflowers will benefit wildlife and help ranchers achieve their goals."
Since 2009, the United States has lost 33 million acres of grassland and wildflower habitats in the US Great Plains, which equates to half the size of Colorado. For more than seven years, grasslands in this region have been plowed-up at an average rate of four football fields per minute, prioritizing row-crop agriculture over the preservation of wildlife. In turn, every year more and more acres of native habitats are lost, risking the demise of vital wildlife species and one of the world's only remaining temperate grasslands. Air Wick® Scented Oils and WWF's commitment will help to restore and protect one of the last remaining regions of its kind.
Air Wick's purpose is to connect people to nature, and WWF's purpose is to help people and nature thrive. Together, we will raise awareness of the critical need for more wildflower habitats and encourage the public to take part in improving the biodiversity of their local spaces.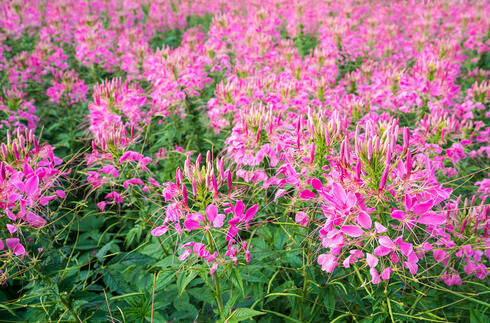 Want to help wildlife? All you need is one square foot.
If you'd like to offer pollinators a helping hand you can do so by planting wildflowers in your backyard, or in pots on your patio or balcony. Even a single square foot can provide food for bumble bees, butterflies, or hummingbirds. Whenever possible, it is a good idea to plant wildflowers that are native to your part of the world, and to choose a mix of plants that bloom throughout the season.
To get you started, we've put together a list of plants that are great for pollinators in the map below.
Wildflower map
Click on the regions below to learn more about which wildflowers to plant.
If you're interested in learning more about the wildlife that visits your wildflower patch download the Seek app. With this free app you'll be able to identify any living thing in your patch—plants, flowers, insects, fungi, birds, and animals. It's like having a naturalist in your pocket! When you identify a species you'll be able to find out all about it, and see how common or rare it is for your area and the time of year.