Species Spotlight: Emperor Penguin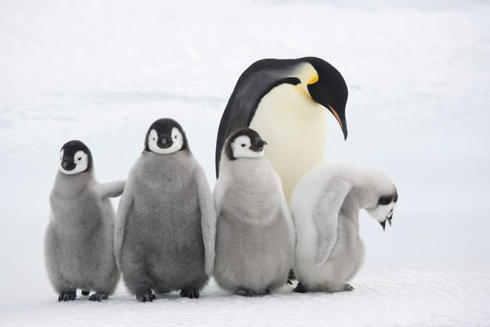 What do emperor penguins eat?
Emperor penguins eat crustaceans, small fish and squid.

Do penguins have wings?
Penguins are flightless birds with flippers instead of wings.

What are the biggest threats to penguins in the Antarctic?
Disappearing sea ice—where they feed and breed—due to a changing climate and accidental capture in fishing gear are the biggest threats.
Habitat

Emperor penguins live on the floating ice packs and islands of Antarctica.

Diet

They feed on a diet of crustaceans, small fish and squid.

Threats

Climate change and habitat loss pose the greatest risks to these remarkable birds.

Interesting Fact

Known as the "giant of the penguins," an adult can grow up to four feet in height and weigh 80 pounds.