Species Spotlight: Polar Bear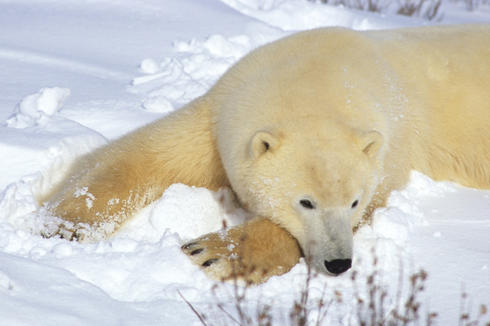 Habitat

Polar bear populations live on the annual Arctic sea ice in northern Canada, Greenland, Norway, and Russia.

Diet

Between late April and mid-July, polar bears hunt seals, such as ringed and bearded seals, on the sea ice.

Threats

Global warming is shrinking their ice habitat.

Interesting Fact

Surprisingly, their fur has no white pigment; it is the reflection of the sun that causes the fur to appear white.