Harnessing knowledge, generating evidence, and supporting innovative policy and practice for more effective anti-corruption programming
Pilot Projects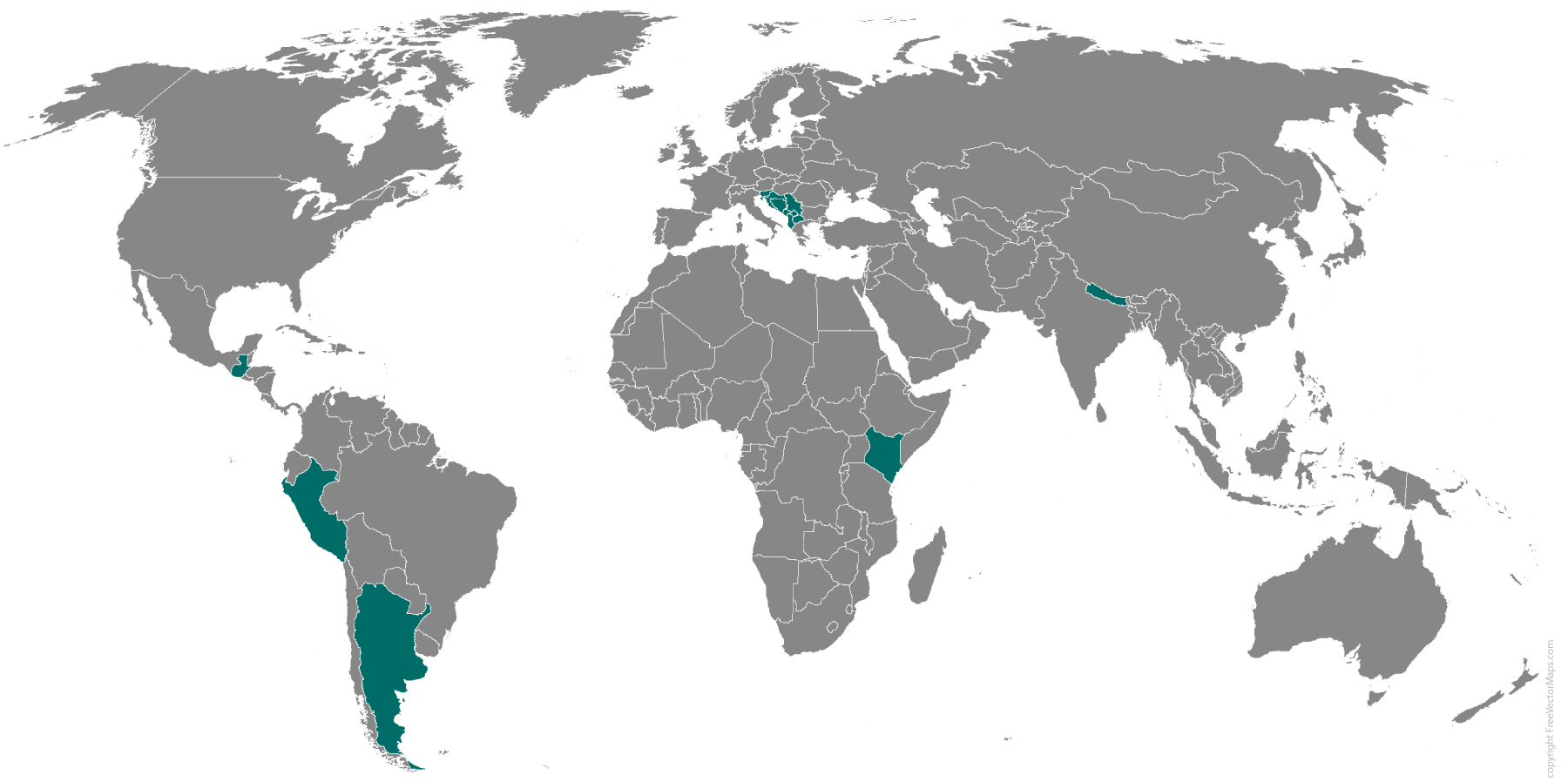 Vida Silvestre
Vida Silvestre (WWF's partner organization in Argentina) is working on addressing corruption that undermines effective fisheries governance. The pilot is pursuing two interventions to achieve this: introducing an electronic fisheries information system and advocating for the passage of national traceability law. It is adopting a politically informed approach to this.
WWF Guatemala
WWF Guatemala is examining how corruption enables the illegal hunting and trade in jaguars and undermines their conservation status in the Maya Biosphere. The work is undertaken from both a "top down" and "bottom up" perspective. The project is using a mixed methods approach, including a political economy lens and institutional risk assessment (if possible) to understand the interweaving influence of organized crime, illegal markets, and politics as well as institutional, historical, and ecological differences in areas of the Multiple-Use and Buffer Zones of the Maya Biosphere. Once the analysis is finalized the project will develop interventions in partnership with CONAP and local communities to address the findings. This pilot is generating a multitude of lessons learned related to applying political economy to wildlife conservation as well as the bottom up and top down approaches to closing corruption opportunities and vulnerabilities.
WWF Nepal
WWF Nepal is taking a human rights-based approach to understanding and addressing issues related to governance in six Community Forest User Groups (CFUGs) and how corruption undermines good governance within them. A participatory assessment exploring the socio-political context is engaging marginalized groups (poor women, Dalit, and indigenous people) as a way to begin strengthening their political participation in the CFUG in order to improve the CFUG's accountability and governance. The findings are refining the pilot's plans to provide training to duty bearers, rights bearers, and both state and non-state actors. Altogether, the pilot is seeking to generate learning on the effectiveness of participatory, rights-based interventions to build transparency and accountability, closing opportunities for corruption in community forest governance.
WWF Peru
WWF Peru is trialing an electronic permitting app to enable small scale fishermen to more easily obtain relevant permits and reduce instances of bribe paying. This pilot is testing whether introducing electronic permitting, which has the preliminary support of local fishers, can eliminate that opportunity. The app is being rolled out to fishers in three communities who are provided support throughout the life of the pilot. Effectiveness is being assessed using participatory methods to collect the experiences of fishers and risk to be participants is being mitigated in part by using data collection methods that support anonymity.
WWF Kenya
WWF Kenya is building on its work introducing key pieces of monitoring technology with the Kenya Wildlife Service (KWS) to work to further reform and enhance the management systems of KWS in order to reduce opportunities for corruption. The pilot is testing whether the strengthening of management systems further enhances and compliments the technology introduced to assist rangers with detecting poachers and reducing the risk of corruption.
WWF Adria
WWF Adria is experimenting with increasing citizen engagement in spatial planning to reduce the influence of special interest groups that can override environmental acts, increasing their wealth and harming free flowing rivers. The team is identifying the most ideal points in the spatial planning process for increased citizen engagement and delivering training that can support interested stakeholders. If successful, the pilot will increase transparency, increase the perceived value of citizen engagement in decision making, and help preserve protected areas.
Image attribution: © naturepl.com / Jen Guyton / WWF; © Brian J. Skerry / National Geographic Stock / WWF; © Georgina Goodwin / Shoot The Earth / WWF-UK; © Hkun Lat / WWF-Aus