Immersive augmented reality app brings the forest into your home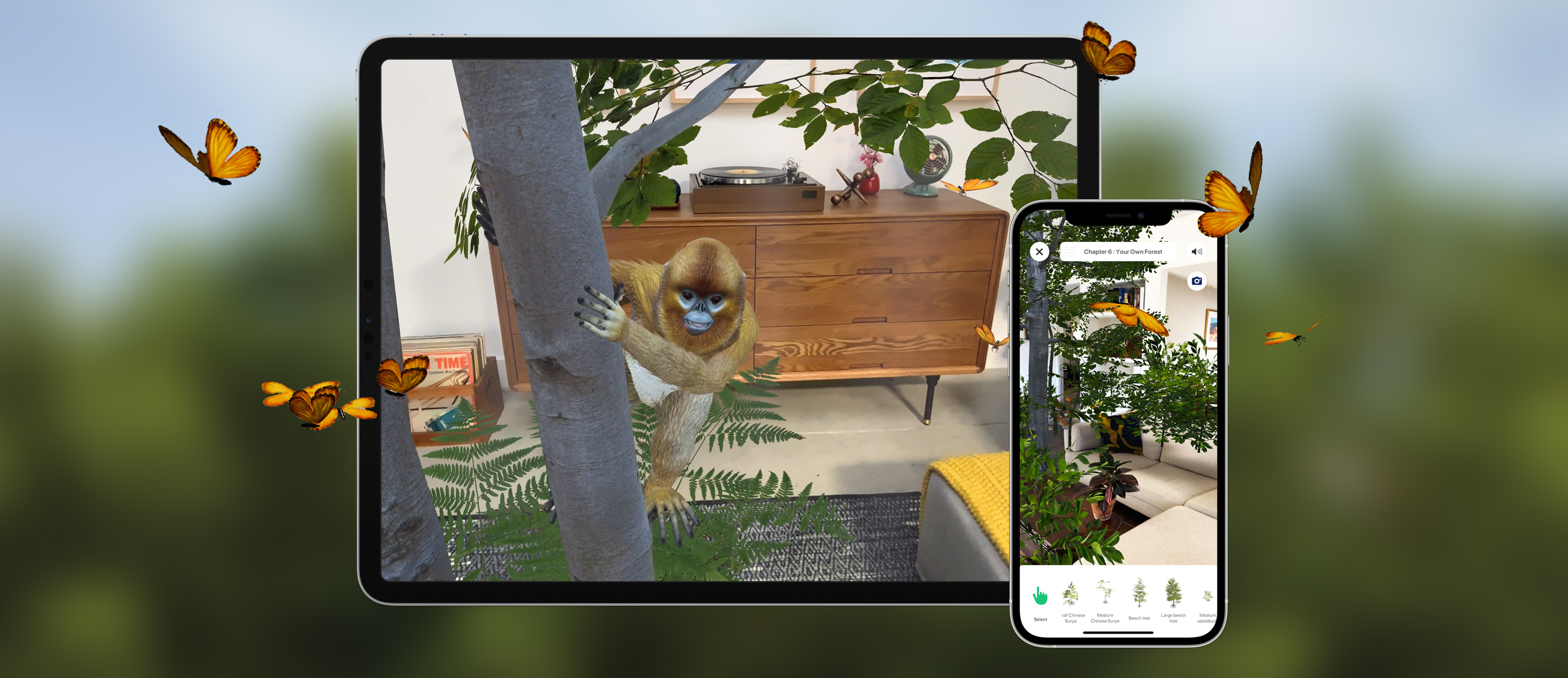 WWF Forests—an augmented reality (AR) app in Apple's App Store—brings the experience of exploring the forest into your home, using new technology to create realism never before possible.
Using these cutting-edge technology features provided by Apple, augmented reality tools help WWF protect forests by connecting us to the natural world in vivid, evocative detail and showing us that our actions have real impacts on forests, no matter how far away they may seem.
The app, available globally, was developed on WWF's behalf in partnership with Assemblr, an Indonesian startup company specializing in augmented reality.
"AR is allowing WWF to do what we could not previously do, which is to bring nature directly into people's homes," said Diane Quigley, Senior Director of Web and Mobile Apps at World Wildlife Fund. "We are so excited to connect people in a meaningful way to forests, and to educate them on the important role they play in our everyday lives."
Hasbi Asyadiq, founder and CEO of Assemblr, said his team has been honored to be building this app for WWF. "We're excited to be able to visualize information about forest sustainability through AR like never before," he said. "Implementing Apple's latest technology generates the most immersive AR experiences that have ever been built."
The app will allow people to immerse themselves in the forest and watch as animals react to their presence, as if they're really out walking in nature. Tigers pace in the distance, monkeys leap into trees, bird soar overhead, and butterflies flit from flower to vine. People using the app may even get caught in a rain shower.
Interactivity like this lets the forest come alive all around you.
Bring the beauty of nature into your home.