© Emmanuel Rondeau / WWF-US
PEOPLE & COMMUNITIES
WWF's collaborative approach to conservation is grounded in the benefits nature provides to people and the role of communities as stewards of their own land and waters
People depend on the natural world—its forests, fisheries and wildlife—for their ways of life. Conserving species, protecting habitats, and keeping our climate and environment healthy is good for all of us.
WWF's commitment to conservation means working in some of the most challenging places on Earth. Places where the protection of nature and its benefits for people can be an anchor for stability and opportunity.
WWF has long understood that the people who live in the places we work are critical leaders in conservation. Over time, our work with people has supported community efforts and led to transformative social and environmental results. This is a socially inclusive conservation approach. Together, we find practical and beneficial ways for both people and nature to thrive.
Around the world, WWF supports community management of natural resources and helps them to protect those resources against outside threats. This collaborative conservation is grounded in the benefits nature provides to people and the role of Indigenous people and local communities as stewards of their own lands.
Stories
Asia
Five years into the 10-year USAID project, Hariyo Ban has supported thousands of people and helped sequester or avoid emissions of 4.9 million tons of carbon.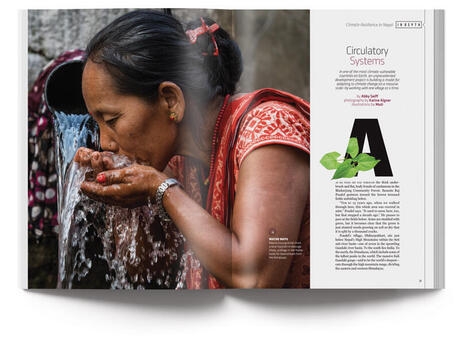 © KARINE AIGNER/WWF-US
© KARINE AIGNER/WWF-US