Conserving Wildlife and Enabling Communities in Namibia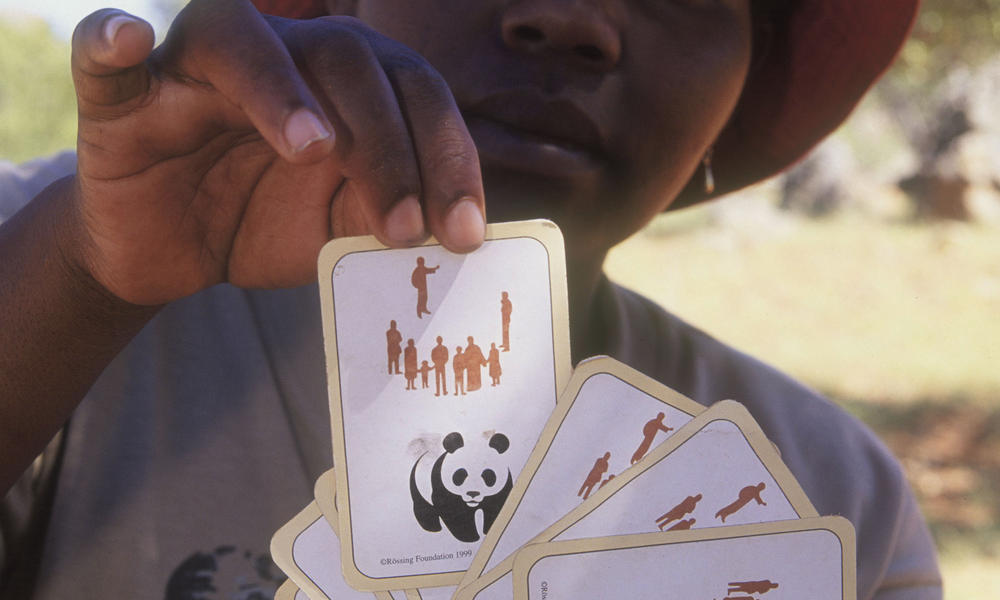 Namibia is home to an array of wildlife, from ostriches and zebras roaming the gravel plains to penguins and seals chilling in the Atlantic currents.
Namibia was the first African country to incorporate protection of the environment into its constitution. With WWF's help, the government has reinforced this conservation philosophy by empowering its communities with rights to manage and benefit from the country's wildlife through communal conservancies.
What is a Communal Conservancy?
Prior to Namibia's independence in 1990, wildlife populations in the country's common areas had plummeted as a result of military occupation, extensive poaching and a severe drought.
In the mid-1980s, a Namibian organization introduced an innovative program to inspire communal stewardship of wildlife.
In 1990, the program evolved so communities could identify areas with defined borders, governance structures, membership and management plans. These communities have rights to manage and distribute benefits from wildlife resources in their areas, also known as "conservancies."
WWF's Role
WWF works to create enabling conditions and to foster knowledge, skills and capacity in these communities. This includes engagement with indigenous communities to ensure that they are able to participate in the benefits of conservancies.
Work with indigenous communities to set up conservancies has required attention to their specific needs. These include long-term investments in organizational strengthening and support to fend off encroachment from other more powerful groups seeking access to natural resources in their areas.
While many challenges remain, conservancies have contributed to strengthening indigenous communities' rights, voice and stewardship in relation to the wildlife on which they depend for their livelihoods and cultures.
A Success for People and Wildlife
Across Namibia and globally, communal conservancies have become a recognized conservation success story.
Since 1998, the movement has engaged more than 250,000 community members with the creation of 64 communal conservancies covering 35 million acres of wildlife habitat.
In conservancies, wildlife is now a valued livelihood asset, with the result that poaching is no longer socially acceptable and populations of lions, cheetahs, black rhinos, zebras and other native species have been restored. Human welfare is also improving, thanks to $5.5 million in annual income and benefits the conservancies generate for communities.