Plowprint Report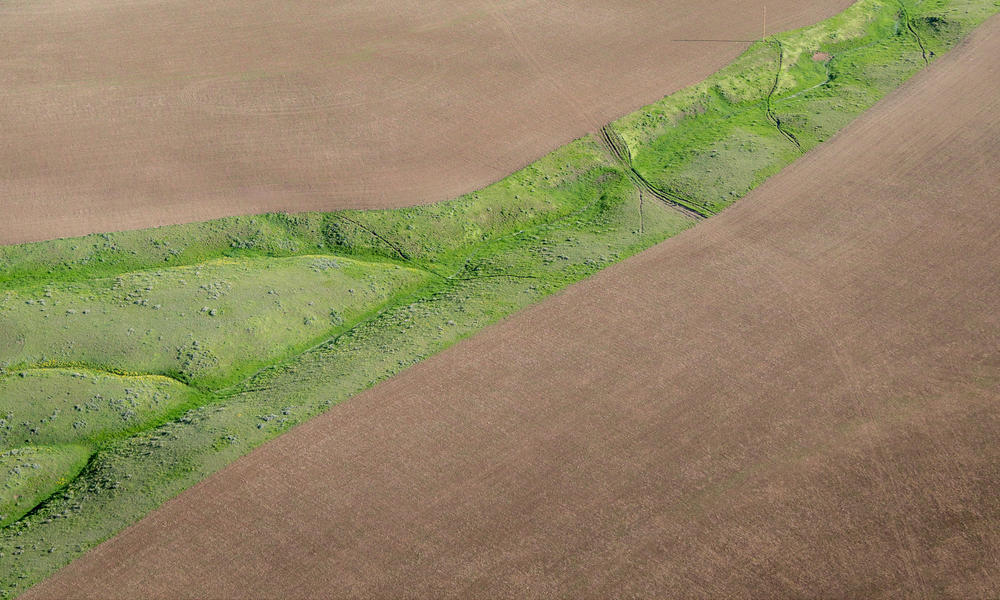 Temperate grassland ecosystems are the least protected biomes on the planet. Worldwide, these important habitats are being lost at an alarming rate due to a number of factors, including the production of food and fuel for a growing human population. Their decline is significantly impacting species like grassland birds and black-footed ferrets, as well as the vital ecosystem services these grasslands provide—from carbon sequestration to water filtration.
Now in its third year, The Plowprint Report analyzes grassland loss and identifies remaining intact grasslands across the Great Plains region. To date, only about half of the grasslands in this region remain. As grasslands are plowed up and land erosion increases, local drinking water is under growing threat from agricultural chemical runoff, affecting the nearly 44 million people who live downstream.
In 2017, 1.7 million acres of grasslands were lost across the Great Plains to crop production, representing an overall decrease in land conversion according to new research from WWF. Last year, 800,000 fewer acres were plowed than in 2016, benefiting critical ecosystems and wildlife that rely on intact grasslands. Yet while overall conversion has decreased, the region of South Dakota that was once hit hardest by the Dust Bowl has experienced a dramatic increase in plow-up over the past year, putting the region again at risk of similar conditions.
Download the Plowprint Report below to learn more.