Plowprint Report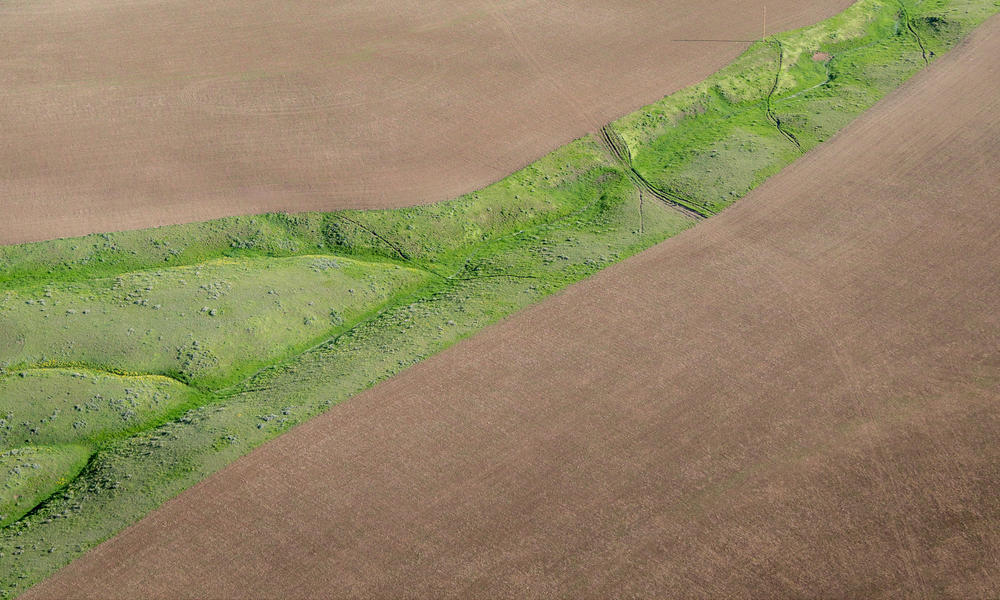 Temperate grassland ecosystems are the least protected biomes on the planet. Worldwide, these important habitats are being lost at an alarming rate due to a number of factors, including the production of food and fuel for a growing human population. Their decline is significantly impacting species like grassland birds and black-footed ferrets, as well as the vital ecosystem services these grasslands provide—from carbon sequestration to water filtration.
WWF's annual Plowprint Report tracks grassland loss across the Great Plains. This year, due to multiple updates to the underlying data and improvements in methodology, we have decided to delay the report until the summer of 2020 to carefully reanalyze previous data. In the mean time, we have incorporated the following updates to the previous years spatial data:
The USDA Cropland Data Layer (CDL) was recently rereleased at a spatialresolution of 30m instead of 56m. All prior years of the Plowprint were rerun to accommodate the prior improved spatial resolution.
Open Water and Developed Areas in the U.S. were updated based on newly released National Land Cover Database (NLCD) data.
WWF created a "roads mask" based on TIGER 2019 and Canada Road Network 2018 data. Line features for primary, secondary, and local roads were buffered to 30m to create a raster mask. The new water, developed, and roads masks were applied to all years of the Plowprint spatial data for consistency.
A 2-year crop rule was implemented for cropland to enter the Plowprint. A pixel must now be identified by the CDL or Canadian Annual Crop Inventory (ACI) as cropland for two sequential years in order to be counted as Plowprint. This check was established to improve error rates by excluding "one-off" misidentifications. This means that there will now be a year-long lag in the appearance of newly converted cropland. For example, land that was first converted in 2017 now has to be identified as crop in both the 2017 and 2018 CDL/ACI datasets before it is included as part of the Plowprint.
Be sure to check out the interactive map of the Plowprint Report, or download the Plowprint Report below to learn more.