The AgWater Challenge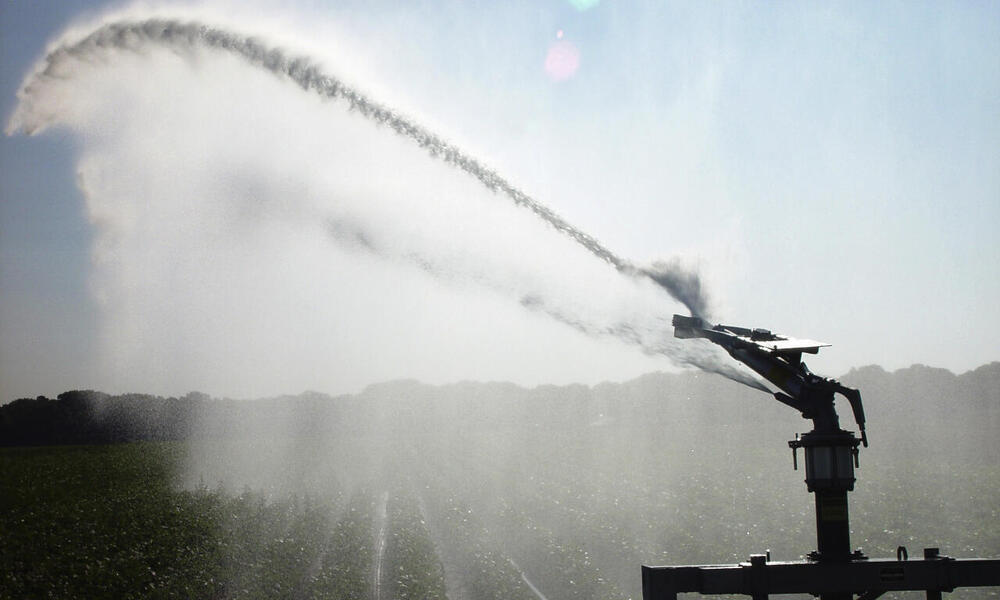 In recent years, the World Economic Forum has consistently ranked water crises as a top global concern. Population growth, pollution and climate change are all increasingly threatening water availability and water quality. With the global food sector using 70 percent of the world's freshwater supply, food and beverage companies can and must play a powerful role in protecting water quality and quantity.
About the AgWater Challenge
The AgWater Challenge aims to engage leading food and beverage companies with significant agricultural supply chains on water stewardship. Specifically, it spurs companies to make stronger, more transparent, time-bound and measurable commitments that better protect our limited freshwater resources. The AgWater Challenge is a collaborative effort led by Ceres and WWF. Since its inception in 2016, nine companies have joined the AgWater Challenge by making strong commitments to protect freshwater in their agricultural supply chains.
Companies that want to participate in the AgWater Challenge in the coming year will be asked to apply locally relevant sustainable agriculture principles that improve water-related outcomes, with an emphasis on soil health and nutrient management practices, for key agricultural commodities produced in high-risk watersheds. In addition to developing or expanding on a commitment to adopt these sustainable agriculture principles, companies will be asked to provide detail on how they plan to assess the potential impact of their goals and how they plan to implement their respective goals through farmer support, engagement and collective watershed action, which can include policy engagement.
Beyond opportunities to earn recognition as a leader in responding to agricultural supply chain water challenges, participating AgWater Challenge companies benefit from:
Access to leading experts at two two top sustainability and conservation nonprofit organizations, Ceres and WWF
Peer-to-peer learning on best practices for managing water risks and challenges with meaningful goal setting
Access to investor and shareholder dialogues on water
Recognition of commitment and progress in Ceres' next corporate water benchmarking report
Insight from communications experts on how to effectively tell their water story to a range of key stakeholders
For more information, please visit the AgWater Challenge website. To join WWF and Ceres in the AgWater Challenge, please contact Daniel Brizuela.

To learn more about WWF's work, please visit our pages on sustainable food, fresh water, and corporate water stewardship.
The World Economic Forum ranks water crises as the third "most impactful risk" facing the planet. Shortages can produce cascading series of ill effects from food insecurity to involuntary migration to social and economic instability.

Most big food companies are ignoring water risks: 60% aren't evaluating water issues in agricultural supply chains; 89% don't offer financial support to help farmers grow food more sustainably; 89% haven't set goals to source all major crops using responsible water practices.

The World Bank warns that water shortages will deliver a "severe hit" to the economies of the Middle East, central Asia, and Africa by the middle of the century, taking double digits off their GDPs.