The AgWater Challenge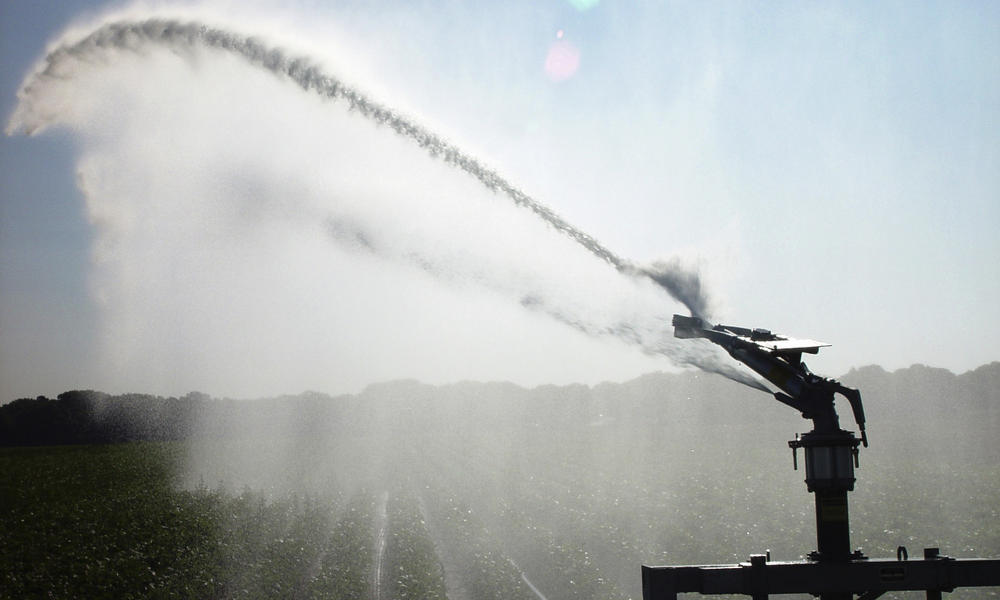 In recent years, economic leaders have begun to recognize the significant risks posed by water scarcity and water quality declines. In response, governments are tightening water regulations in many growing regions, and investors and consumers alike are calling on global food and beverage companies to mitigate water risks in the food supply. Meanwhile, agricultural sustainability standards have experienced significant growth and have come to represent a key mechanism through which large multinational firms address their sustainability goals.
To help inspire and inform further change, Ceres and WWF are launching the AgWater Challenge. Together, we're engaging leading food and beverage companies to provide examples of leadership, and encourage stronger, more transparent commitments to better steward fresh water resources in agricultural supply chains.
&nbsp
About the AgWater Challenge
The AgWater Challenge helps companies advance their sustainable sourcing strategies in collaboration with partners, as well as through events and webinars sponsored by Ceres and WWF. After analyzing water issues within their supply chains, companies make new sourcing commitments that better address their risk. The AgWater Challenge spurs time-bound and measurable commitments to:
Reduce the water impacts associated with key agricultural commodities
Implement locally-relevant strategies to mitigate risk in agricultural areas where water is scarce
Support and incentivize farmers and other agricultural producers to strengthen water stewardship practices
Of course the clearest and most important benefit of this program is that it encourages better water stewardship among the world's most influential companies. Participating companies, in turn, benefit from:
Technical assistance from leading NGOs
Peer-to-peer learning on best practices for managing water risks and challenges with meaningful goal setting
Through new actions and commitments, opportunities to earn recognition as an AgWater Steward and to improve standing in Ceres' next benchmarking report
The first AgWater Stewards included seven companies—Diageo, General Mills, Hain Celestial Group, Hormel Foods, Kellogg Company, PepsiCo, and WhiteWave Foods—that were recognized for their commitments to address water risks in their supply chains in October 2016.