WILDLABS.NET: Connectivity and collaboration to save the planet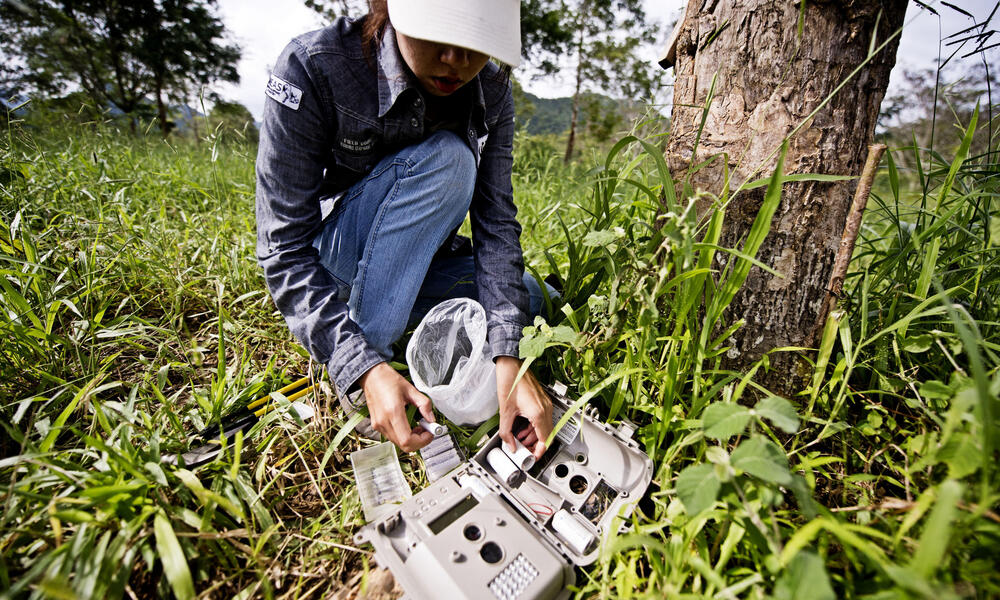 The challenges of conservation have never been greater. From the dangers of poaching and the illegal wildlife trade shifting into an increasingly digital world, to the existential threats of climate change and biodiversity loss worldwide, there are no simple one-step solutions to the problems threatening our ecosystems. To begin addressing these crucial issues, many conservationists have turned to the boundless opportunities of technology. The real-world applications for conservation technology, a relatively new field of work, are already impressive: machine learning integrated into camera traps lets us remotely monitor wildlife or poachers, eDNA technology makes it possible to locate elusive wildlife or rediscover species that were thought to be extinct, and data visualization tools like GIS (Geographic Information Systems) help us understand the real-time impacts of climate change on our natural world.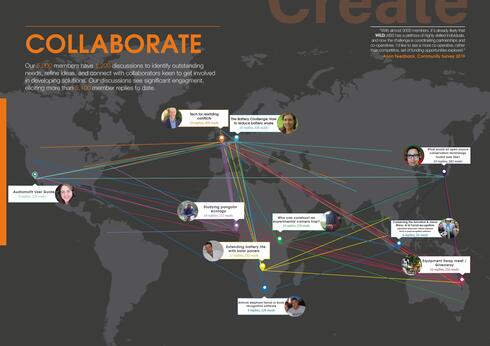 Impressive as they are, these kinds of innovative solutions, like the problems they must address, are complex, and scaling up this technology presents its own challenges. But overcoming these challenges is possible with the support of a community. Big ideas are out there, waiting to become bold solutions - we only need the power to connect people with big ideas to the right tech tools, and to experts who know how to put these tools into action.
WILDLABS.NET, an information-sharing e-platform created in 2015 to bring conservationists and technology experts together, has grown to foster a leading conservation tech community focused on collaboration, support, and innovation. WWF is a leader in this alliance of several of the world's largest conservation organizations like Flora and Fauna International (FFI), Zoological Society of London (ZSL), and Wildlife Conservation Society (WCS), and played a pivotal role inWILDLABS' creation and development over the years. Originally founded with seed funding from tech sector giants Arm and Google.org, WILDLABS has rapidly grown to provide its thousands of members around the globe with resources, learning opportunities, virtual events, news, and most importantly, the means to connect and collaborate.

"The WILDLABS network matches disruptive ideas with passionate individuals to advance solutions at a speed and scale that matters."

Carter Roberts
President and CEO, WWF-US
The WILDLABS community's greatest strength is the wide variety of its members' expertise, skill sets, interests, and areas of research . By providing a space dedicated to making conservation technology information accessible and open to everyone, WILDLABS allows its members to stretch their knowledge beyond the boundaries of their own field or organization. The cross-industry connections made through the platform's forums, virtual events, and social media spark insightful discussions and fresh ideas. This collaboration often leads to real-world results, as demonstrated by projects launched through WILDLABS partnerships like the Human-Wildlife Conflict Tech Challenge with WWF, members' collaborations like BearID, and many other innovative initiatives.

As the vital starting point for building connections between conservationists and technologists, WILDLABS is continually expanding its horizons and engagement. By the end of 2020, over 900 active discussion threads called WILDLABS.NET home. These resources and conversations have been viewed by 144,000 visitors, showcasing lessons from the field and case studies, highlighting successes, and igniting discussion to resolve conservation technology challenges, both in the field and the lab. Responding to the impact of COVID-19 limits on travel, WILDLABS has launched new virtual events, such as the Tech Tutor series that has brought together participants from 77 countries worldwide.
What new collaborations, research projects, and results will come from this crossroads of innovative ideas and shared expertise? It's impossible to know for sure - and isn't that the point? The best ideas haven't been thought of yet, but WILDLABS is a space where any interaction could potentially spark them into reality. In discovering new tech possibilities, learning new skills, and thinking creatively, WILDLABS' community is building our collective knowledge to bring conservation technology into the future, and making sure that the species we protect will be in that future, too.