WILDLABS.NET: Connectivity and collaboration to save the planet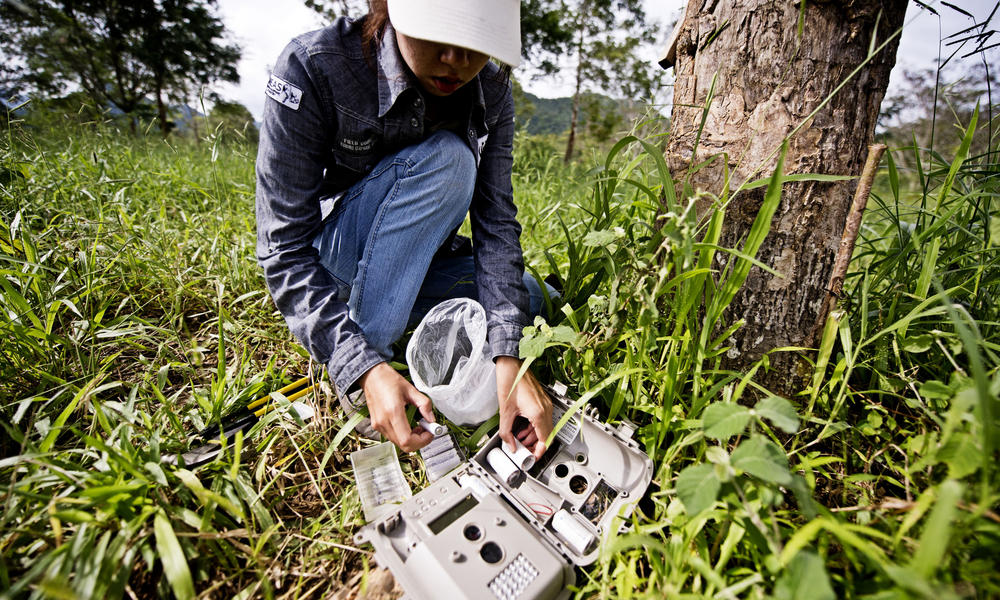 "The WILDLABS network matches disruptive ideas with passionate individuals to advance solutions at a speed and scale that matters."

Carter Roberts
President and CEO, WWF-US
The threats to our natural world have never been greater. Populations of mammals, birds, reptiles, amphibians and fish have declined by more than half in the past 40 years. One of the greatest immediate challenges is stopping wildlife crime: Elephants, rhinos, tigers and other animals are being wiped out, while local and regional economies suffer.
The good news is that technology is enabling conservationists to develop new – and to scale up existing – responses to major threats like poaching. Yet, until now, data and lessons learned from research and field work are often kept within individual organizations.
United for Wildlife—an alliance between seven of the world's largest conservation organizations including WWF and The Royal Foundation of the Duke and Duchess of Cambridge and Prince Harry—recognized that the lack of direct information sharing between technologists and those working on the front lines of conservation presented a critical barrier to progress.
As a result, WILDLABS.NET, a new conservation technology network, has been created with seed support from Google.org and ARM. It brings together conservationists, technologists, engineers, data scientists, entrepreneurs and change makers in a central, open space to share information, ideas, tools and resources. Together, they aim to find technology-enabled solutions to some of the biggest conservation challenges facing our planet.
WILDLABS.NET allows for connectivity and collaboration on a scale never seen before in the conservation technology space. With a mobile-friendly interface, WILDLABS.NET users—from field-based conservation biologists and resource managers to engineers in urban hubs—can conveniently interact with a global network of developers, scientists and conservationists. Users manage their own profile and content, and are able to post threads that review and discuss technology tools for specific conservation needs.
"Twenty-first century conservation requires breaking out of silos to confront 21st century threats," says Rachel Kramer, WWF's Senior Program Officer, Wildlife Conservation and TRAFFIC. "We aim to leverage growing global internet access to connect researchers in remote parts of Africa directly to software engineers in California. We're building the infrastructure – a vibrant community of experts will make WILDLABS.NET the go-to resource on technology tools that save species."
About United for Wildlife
United for Wildlife (UfW) is an alliance between seven of the world's most influential conservation organisations and The Royal Foundation of the Duke and Duchess of Cambridge and Prince Harry. The collaboration between Conservation International (CI), Fauna & Flora International (FFI), International Union for Conservation of Nature (IUCN), The Nature Conservancy (TNC), Wildlife Conservation Society (WCS), WWF, the Zoological Society of London (ZSL) and The Royal Foundation hopes to lead the way to substantially increase the global response to major conservation crises.