Australia's devastating bushfires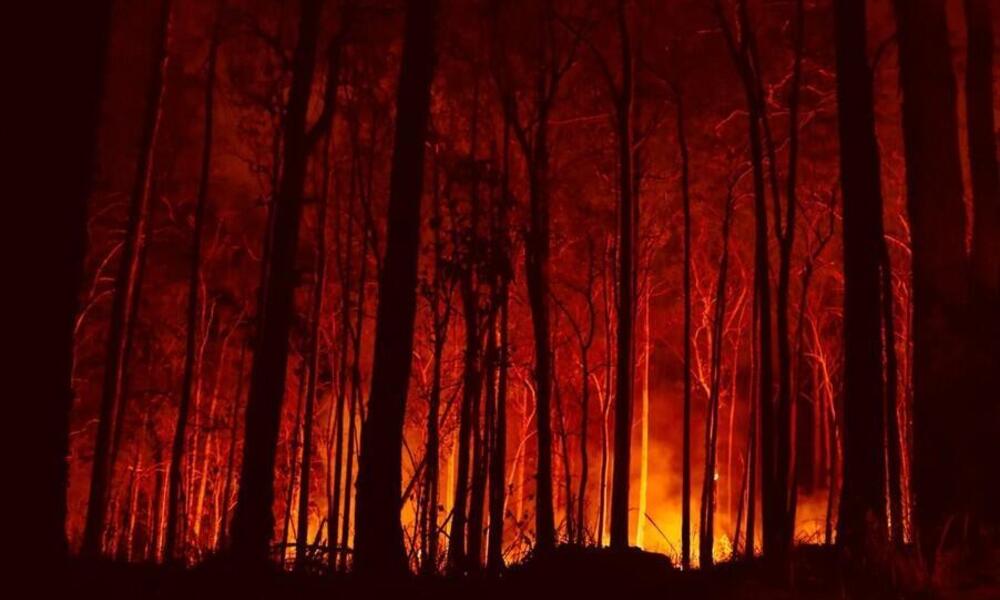 In 2019, Australia was ravaged by devastating bushfires, the likes of which the nation had never seen. Fueled by record-breaking temperatures and months of severe drought, these massive bushfires burned more than 26.4 million acres—an area nearly as large as the state of Virginia.
Dozens of people—including several volunteer firefighters—died. Thousands of homes, livelihoods, and buildings were destroyed. Estimates suggest that more than 1.25 billion animals were killed directly or indirectly from the fires. This loss includes thousands of koalas and other iconic animals, such as kangaroos, wallabies, gliders, potoroos, cockatoos, and honeyeaters.
Many forests will take decades to recover and the crisis is potentially pushing some animals closer to the brink of extinction.
Why are the fires so devastating?
The climate crisis does not cause bushfires, but it does make them worse. The 2019 bushfire catastrophe is far from normal.
Australia was experiencing more frequent and intense heatwaves and prolonged dry periods that created tinder box conditions. And global warming made droughts and fires hotter and more frequent that season.
We must all do our part to protect our world from climate disaster; failure to act will make extreme weather standard, with deadly consequences for people and nature.
Over the last 40 years WWF has worked on species conservation and habitat and landscape management across Australia, in partnership with traditional owners, communities, nonprofits, scientists, businesses, and governments. Together, we will work to:
· Address immediate needs. WWF responded to the urgent needs of partners dealing directly with fire impacts, including wildlife response organizations, communities, and scientists. Activities were varied but include providing extensive care to injured koalas and other species.
· Recover critical habitats. Informed by climate science, WWF is working to restore, connect, and protect forests and other habitats. WWF is also engaging Indigenous and rural communities to improve management of critical ecosystems and fire response.
· Prepare for future emergencies. WWF seeks to ensure recovery, reconstruction, and management responses promote resiliency, incorporate natural infrastructure, help mitigate climate change, and work towards securing Australia's natural resources for people and nature over the long-term.