Bringing forest restoration to life
How Mayra Flores is connecting people to help Brazil's Atlantic Forest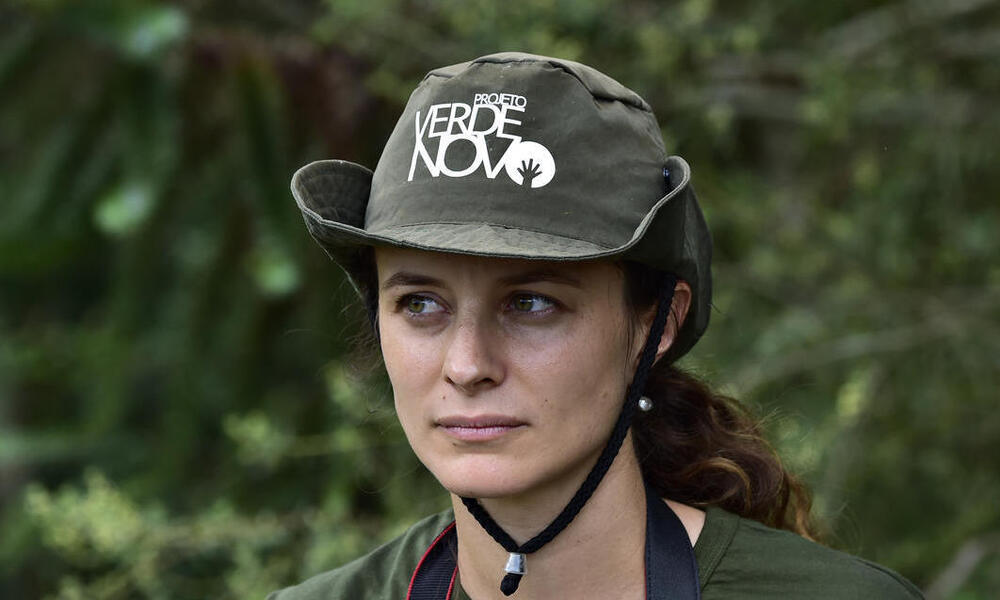 Date: January 28, 2021
Author: Lorin Hancock
Mayra Flores was an admirer of Copaíba—a well-regarded forest restoration organization in Brazil—long before she joined the team. She came to the nonprofit by way of the public sector, working in the environmental department of city government, often crossing paths with Copaíba's founders. "I always wanted to work like that in the public sector," Flores recounts, observing all that Copaíba was able to accomplish as a nonprofit engaged in its mission and purpose in the region. She started as a volunteer, and when a vacancy opened, Flores jumped at the chance.
As restoration coordinator for Copaíba, Flores works supporting and managing activities on the ground to bring forest recovery projects to life. What exactly does that mean? Along with her team, Flores works to identify priority target areas for restoration—acre by acre—that will create a protective buffer for springs and rivers and allow wildlife to roam more freely. In the Atlantic Forest along the eastern coast of Brazil, where Copaíba operates, roughly 12% of the original forest habitat remains, much of it in small, unconnected fragments.
The organization then prepares the land, clearing invasive grasses and rehabilitating the soil; grows and plants a diverse array of seedlings; and monitors the progress of the fledgling forest. But because restoration takes place on private property, the work in the field is only one part of the story. "The connection goes beyond our attempt to connect up forest fragments," says Flores. "It's about connecting people."
That means months—even years—of building relationships with individual landowners, public authorities, corporate partners, and other nonprofit groups to create a plan that will meet the needs of all parties and yield the greatest environmental impact. "We do a very genuine job of being able to engage people who are not part of this process but who have to come in to make it work," Flores says.
It's not always an easy task. "Restoration faces many challenges that go beyond finding rural landowners who want to help," she explains, citing ineffective or confusing public policies, misconceptions about the process and benefits, and lack of funds. When landowners say they can't do this alone, Flores is ready with the answer: "We have partnerships to help you."
One such partnership is the Raizes do Mogi Guaçu project, a collaboration between World Wildlife Fund and International Paper, with additional support from HP, to restore 250 acres of forestland in the Mogi Guaçu River basin. The project kicked off in 2019, and Copaíba plays a linchpin role. "Bringing together money, experience, and land and the owner," Flores says, "we can make the restoration happen. The more we can join forces, the more people support restoration, the more areas will be restored."
"Landowners need help, and Copaíba is here to help as is Raízes do Mogi," she adds. "It's important for us to be able to offer the support that we do and to try to break down resistance by showing the benefits that restoration brings."
The property owners Copaíba works with usually become the organization's biggest champions, Flores says, letting others know that the water quality and quantity are improving, more bees are coming to pollinate crops, and livestock is benefiting from the shade. This advocacy creates what Flores dubs a virtuous cycle, attracting more people and organizations to restoration and Copaíba—including Flores herself.
"Everything we teach, that we try to achieve is working, and the area is recovering, giving life to the property," she says. "It's very gratifying to be part of that process, to be part of that history."