Homestays—a boost for people and wildlife in Nepal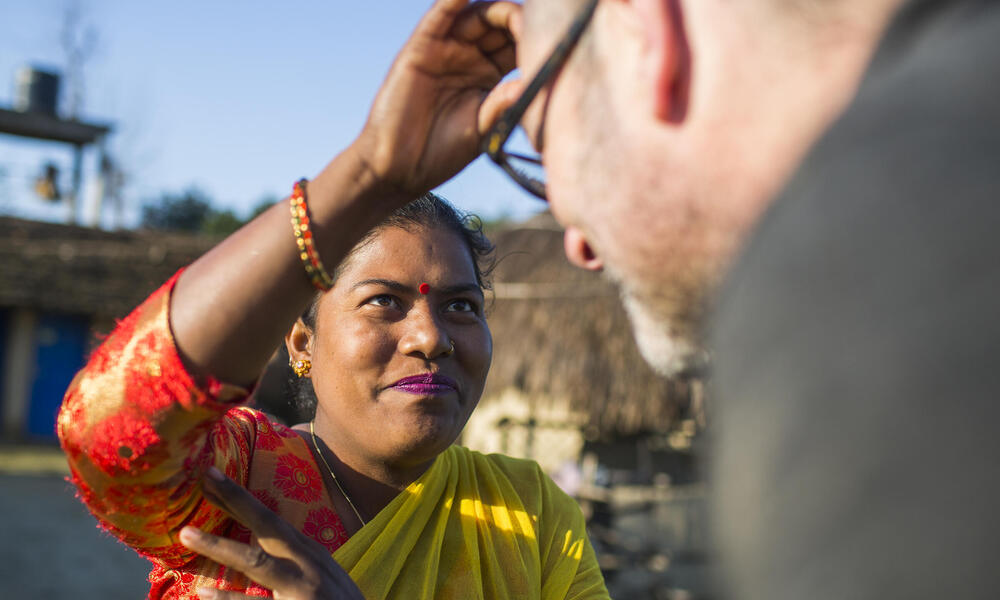 Date: December 30, 2019
Author: Sandy Ong
It's late February, a few months before the summer monsoons wash over this corner of western Nepal with life-bringing rains. We're standing in the open courtyard in front of Pratiksha Chaudhary's home, observing the muted green and dusty brown hues of the trees, grass, mud, and rocks around us, when suddenly a flash of color catches the corner of my eye.
Thirty-three-year-old Chaudhary has emerged from the nearby kitchen, resplendent in a vermillion and gold silk sari blouse with a delicate lemon yellow pallu draped over one shoulder. She offers us glasses of masala chai—milky tea that is warm, sweet, and inviting—then clasps her palms together and says with a slight tilt of her head: "Namaste."
It's a traditional Nepali greeting Chaudhary has offered hundreds of times before to visitors arriving at her homestay here in Dalla, a village close to Bardia National Park. It's a simple welcome reception, but one Chaudhary wasn't able to do nine years ago when she first opened her homestay.
"I was very, very shy," she explains. "I felt scared to speak in front of guests the way I'm doing with you now, and to wear colorful clothes which is part of our culture."
Back then in 2010, WWF Nepal was looking for residents in Dalla who were willing to open up one or two rooms in their homes to tourists. Dalla village is located in Khata Corridor, a narrow strip of forest connecting Nepal's Bardia National Park with Katerniaghat Wildlife Sanctuary in India where tigers, elephants, rhinos, and other wildlife roam freely.
The aim of the Dalla homestay project was two-fold: to allow visitors to appreciate the rich biodiversity of the region, and to experience the culture and tradition of the indigenous Tharu people. Secondly, it would hopefully provide Dalla residents with an alternative source of income through ecotourism. The new income stream helps bolster support for conservation and buffer loss of income communities may face from agricultural crop damage due to human-wildlife conflict.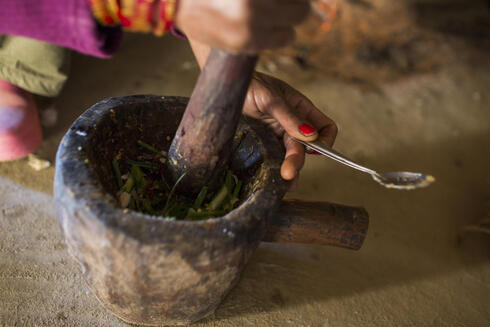 Chaudhary remembers why she was keen to join the program. "We used to do all this conservation, putting in a lot of time into creating a community forest and helping it grow. Then I thought: 'Why not benefit more?'" she says. So she signed up for the program, as did her sister-in-law (who now runs her own homestay next door). Together, they attended training sessions run by WWF, polishing their hospitality, cooking, and English skills.

In the early days, Chaudhary says she fretted over many things. "I was worried about the food, whether the guests would eat it. And no matter how much I cleaned a room, it never felt clean enough."
One of her biggest fears, however, was if she would recuperate her investments. But nearly a decade on, Chaudhary says she has "no regrets, none at all." Her income has increased manifold thanks to the homestay. "Because my situation has really improved, I'm able to give my [7-year-old] son a better education," she says.
With competition growing—there are now 22 homestays in Dalla, double the number at the start—Chaudhary is looking to upgrade the facilities she has to offer. She's building two new rooms that, when completed in a few weeks' time, will be larger than the existing ones, boasting tiled flooring instead of mud, and en-suite bathrooms equipped with hot water.
Her confidence in speaking with strangers has grown too, and now she looks forward to people visiting her home. "The best part is having people come," says Chaudhary, who sometimes gets up to 18 guests a month. "I used to think, 'Why do they come?' But now if they don't come, I feel like there is silence in the village."