Why we need connected landscapes to save ungulate migrations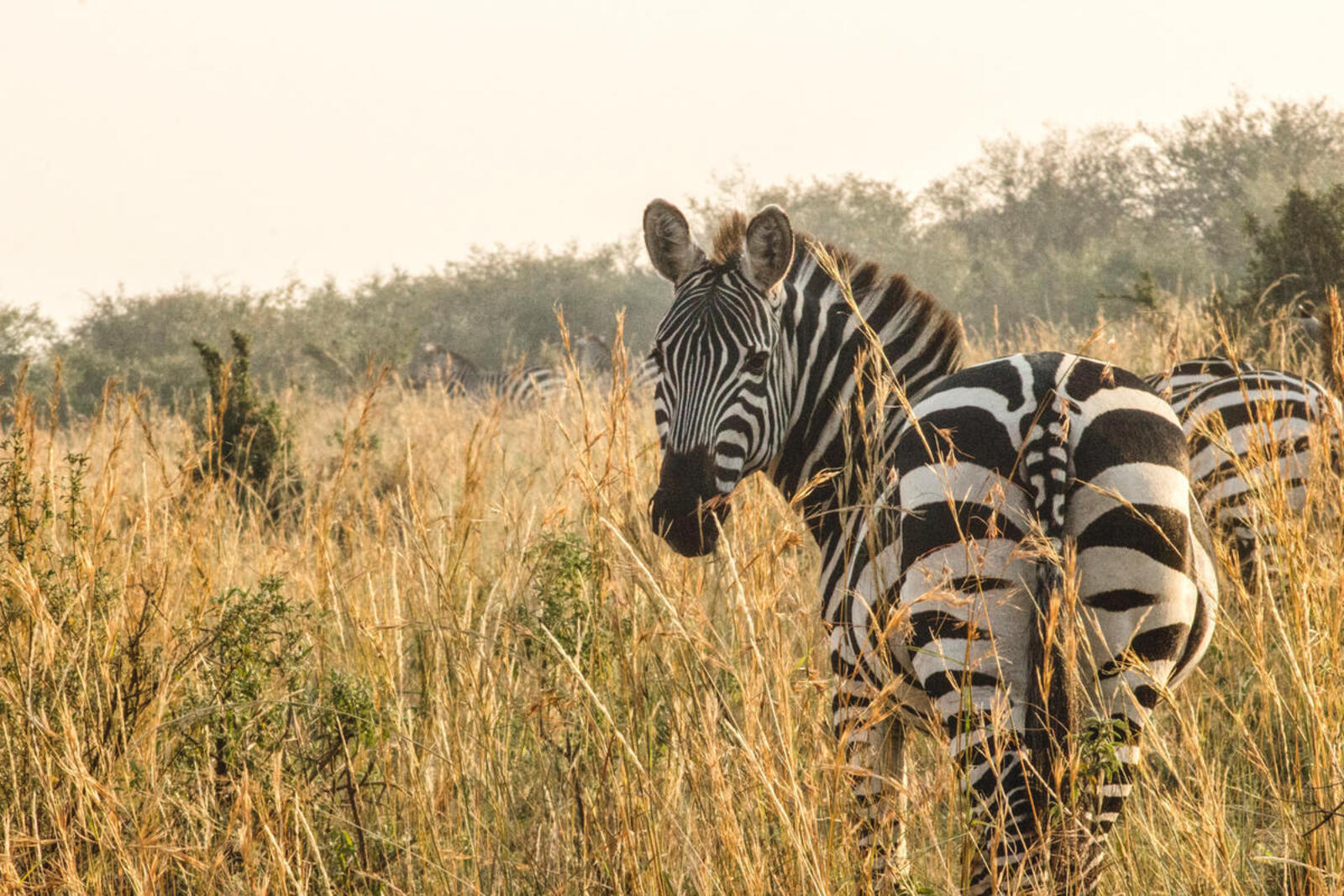 Year after year, migratory ungulates must pound their hooves across vast areas of the planet to find food, escape harsh conditions, and breed. The movements are as diverse as the species themselves, which include Mongolian gazelles and saiga in Asia, wildebeest in the Serengeti, guanacos in South America, caribou in the Arctic, and many more.
Ungulates provide most of the prey for the world's large carnivore and scavenger populations, as well as food and livelihood opportunities for local and Indigenous communities. Their seasonal migrations are necessary for healthy ecosystems and sustaining the animals and people that depend on them. Unfortunately, ungulate migrations are disappearing as people build roads, fences, and other infrastructure that obstruct the pathways that animals use to migrate. Though few migration maps exist today, those that do show that protected areas are typically too small and scattered to protect wide-ranging movements, and so we continue to lose the world's great ungulate migrations, sometimes before we can even document them.
To address the urgent need for a global migration atlas to help guide conservation efforts, an international team comprising dozens of scientists and conservationists joined together to form the Global Initiative on Ungulate Migration (GIUM), working in partnership with the Convention on the Conservation of Migratory Species of Wild Animals (CMS), a United Nations treaty.
Launched in conjunction with Mapping Out a Future for Ungulate Migrations, published in May in the journal Science, the new global initiative will map both lost and existing migrations by using the latest GPS tracking technology, mapping software, and data-sharing platforms, while also documenting local, Indigenous, and historical knowledge of animal movements. The detailed maps of the seasonal movements of herds worldwide will help identify current and future threats to migrations and advance conservation measures to sustain them.
"Ungulate migrations are at risk around the world because the large landscapes they require are increasingly occupied and fragmented by people," said Dr. Robin Naidoo, lead scientist for Wildlife Conservation at WWF-US and a co-author on the Science GIUM paper. "Mapping out where, when, and how migrations continue to persist is a key first step in conserving them into the future."
How WWF works to protect migrations
WWF works in various landscapes around the world to improve the ability for wildlife to move freely across landscapes and so conserve important migrations, including the Chaco-Pantanal (Paraguay, Bolivia, Brazil, Argentina), Central India, Southern Kenya and Northern Tanzania, and the Kavango-Zambezi Transfrontier Conservation Area (KAZA) in Southern Africa, the largest terrestrial transboundary conservation area in the world. Connected landscapes are necessary to allow wildlife populations to grow and expand but growing human populations and human-made barriers are restricting connectivity for many African species.
WWF is working to better understand animal movements and migration patterns of zebra, elephants, and other wildlife in the KAZA area. One way is through monitoring and evaluating different species' movements through satellite collaring and aerial surveys. Satellite collaring of zebras enabled WWF and partners to discover Africa's longest land mammal migration from Namibia to Botswana in 2014. The results emphasized the importance of conservation across country borders and the need to preserve this important wildlife corridor.
The new global migration atlas will support conservation efforts to save migrations around the world, including in KAZA, while also helping to conserve the diverse benefits they provide to other species and people.