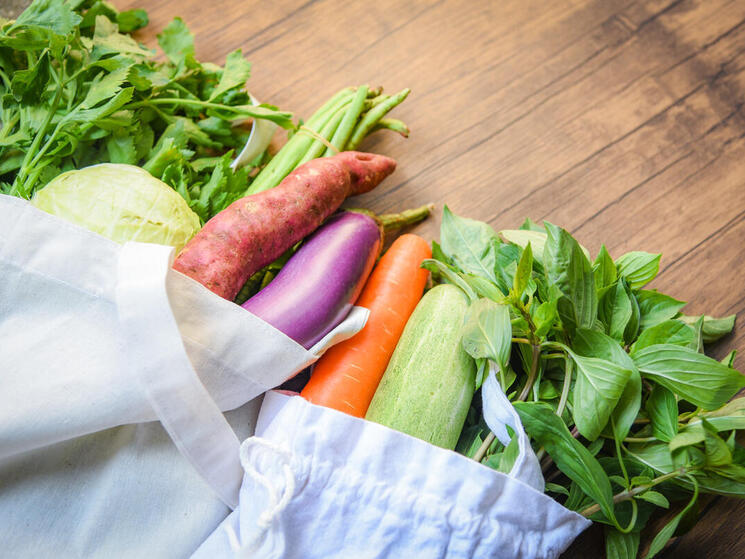 Date

: 15 November 2022

Author

: Yvette Cabrera (NRDC) and Pete Pearson (WWF)
COP27 (the 27th meeting of the Conference of Parties to the international climate convention) is underway and we face the stark realization that we are missing our climate targets globally.
But there is hope. Food loss and waste (FLW) are significant contributors to human-caused greenhouse gas (GHG) emissions, responsible for 8-10% of emissions globally. Reducing FLW alone can cut methane emissions by up to 15%, which is half of the Global Methane Pledge of 30% reduction by 2030. To drive down emissions and keep global warming below the critical 1.5ºC, food loss and waste reduction is a top climate solution that must be accounted for in countries' Nationally Determined Commitments (NDCs) towards the Paris Climate Agreement.
NDCs Globally
Currently, only 21 countries—representing 21% of the world's population—have committed to reducing food loss and/or waste directly within their NDCs. Namibia, Sierra Leone, Cote d'Ivoire, Burkina Faso, Gambia, China, and the UAE are some of the global leaders committing to FLW reduction efforts in their NDCs. However, most countries' NDCs mainly focus on curbing emissions through transportation and renewable energy, with less focus on addressing food and agriculture—a critical part of the solution.
While some countries (such as the United Kingdom, South Africa, and Iceland) do mention FLW in secondary documents, 90% of countries submitting NDCs (including the U.S.) have yet to commit to FLW reduction.
The United States Needs FLW in its NDC
While the U.S. has demonstrated its leadership and commitment to the climate crisis with the recent passage of the Inflation Reduction Act and the Infrastructure Investments and Jobs Act, food loss and waste reduction remains a missing piece in its NDC.

The U.S. has a strong history of working on FLW under the last three administrations - proving FLW is not a partisan issue. In 2015, the U.S. federal government committed to the global goal of reducing FLW by 50% by 2030. In 2018, the federal government launched the Federal Interagency Food Loss and Waste Collaboration, and recommitted to it in 2020. The Biden-Harris administration has further underscored the importance of FLW reduction in its National Strategy on Hunger, Nutrition, and Health and Methane Emissions Reduction Action Plan. While U.S. businesses, consumers, and civil society have all taken important steps forward to voluntarily reduce food loss and waste, we are far from meeting our national goal. We urge the United States to include a FLW reduction target of 50% by 2030 in its NDC to the Paris Climate Agreement, as called for in the US Food Loss & Waste Policy Action Plan.

Reducing FLW by 50% in the U.S. can lower U.S. GHG emissions by an estimated 75 MMT CO2E annually, rescue four billion meals each year for people in need, and create 51,000 jobs over the coming decade. To help realize these benefits and drive widespread adoption of FLW solutions, we are calling on the Biden-Harris administration to start by adopting a FLW goal in the U.S. 2030 NDC and account for FLW in the stocktaking of progress towards the Paris Climate Agreement. Next, the administration should include a goal in the White House's forthcoming National Climate Strategy that specifically focuses on FLW, while also taking immediate and comprehensive action on reducing FLW through the U.S. Methane Action Plan. Taking these actions will help re-establish the U.S. as a global climate leader and send a clear signal to states, cities, companies, and other countries that it is important to similarly make FLW reduction an official part of their climate strategies.
NDCs at COP27
Food is on the agenda at this year's Climate COP and, for the first time ever, there will be a Food Systems and Agriculture Day as well as a Food Systems Pavilion. Getting the world committed to FLW reduction can mark the beginning of a climate success story that will help to stabilize food insecurity while also recovering precious global food resources that currently go to landfills and incinerators and emit methane. And we need success stories! We are at the edge of an amazing opportunity to make a difference in climate emissions, but only if the most influential countries in the world take action.