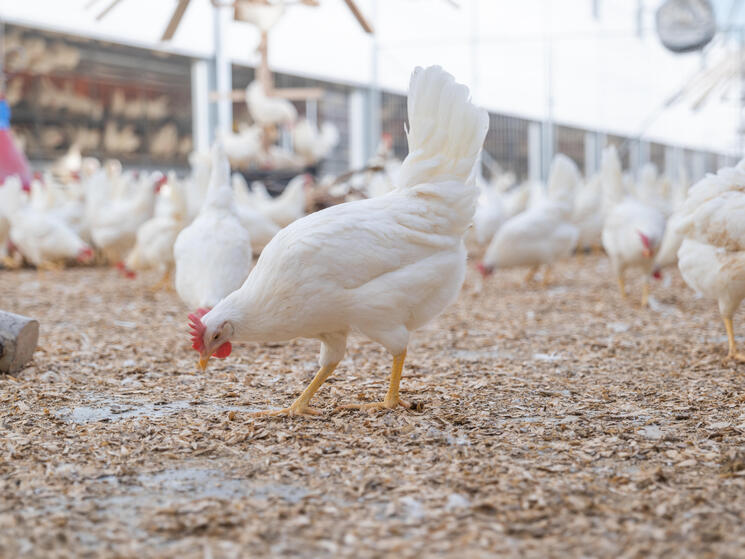 Date

: 09 March 2023

Author

: Katherine Devine, WWF and Sandra Vijn, Kipster
WWF has written previously about turning food waste into animal feed, finding that 14.7 million tons in the US could be safely used for animal feed rather than go to landfills. A new WWF paper highlighting Netherlands-based egg company Kipster's US expansion goes a step further, arguing that we should consider relabeling "food waste" to "surplus food."
By calling this food "waste," we inherently assume it has no value. This couldn't be further from reality, as Kipster's circular feed model demonstrates. Kipster incorporates surplus human food into its animal feed mixture, leaning into chickens' natural tendencies as omnivores, and supplements the surplus food with additional nutrients to ensure optimal nutritional uptake for its chickens. Feeding surplus human food to chickens may sound simple, but to do it at scale requires a lot of nutrient balancing, development of partnerships to ensure a steady and consistent surplus food stream, and continual monitoring of the chickens' health. Still, it's this kind of circular model that we need more of to tackle reducing surplus food, using less land for animal feed while feeding an increasing global population.
While Kipster can't definitively say all of its acquired surplus food would otherwise go to a landfill, it is adding a higher value to the surplus than would otherwise be achieved. Additionally, it is likely that this will create a virtuous cycle moving forward: the suppliers of surplus food will have better measurement data on how much surplus they are generating and selling to Kipster. This could in turn lead suppliers to reduce surplus. Preventing surplus is always a prudent business decision, but it is difficult to reduce what you don't measure.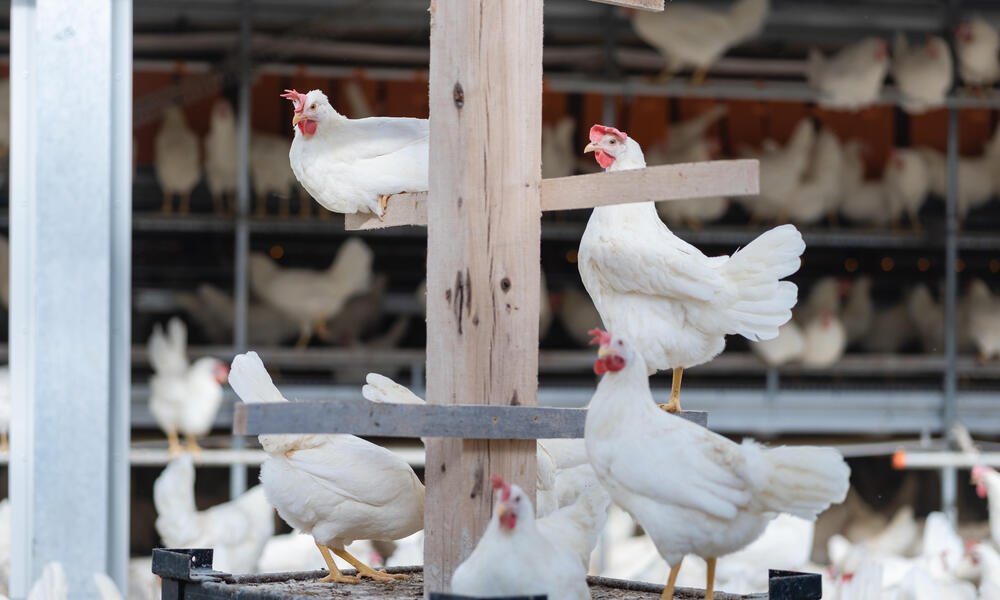 Beyond waste (or surplus) to feed pathways, Kipster is also raising the roosters produced through its value chain for meat. Meat from chicken breeds used for egg production is inherently different than meat produced by broilers, the type of chicken most used for meat production. The flavor profile is different and the layers do not reach the same weight as broilers and therefore produce less meat per bird, which leads to higher greenhouse gas emissions per chicken. However, these roosters typically either go into pet food or are discarded all together. By raising the roosters for meat and developing markets for them, Kipster is using animals that already existed as part of egg production. In the future, producing only females may eliminate this practice if acceptable technologies are in place.
In the Netherlands, Kipster has successfully worked with retail partner Lidl to sell the rooster and spent hen meat in value-added products such as burgers, meatballs, and croquettes. Kipster is pursuing similar opportunities with US-based retail partner Kroger, which is selling Kipster's eggs under the Simple Truth + Kipster brand.
It is time to look at the entire production system to find the most value using the fewest resources. Models like Kipster's using surplus food as a key ingredient and raising roosters as by-products are critical to making food production more sustainable. Kipster has demonstrated in the Netherlands that their model can be profitable and is now scaling it to do the same in the US and other countries. If it can be done for egg production, then these circular practices can be applied across other animal proteins to reduce surplus food going to landfills while using less land for animal feed.