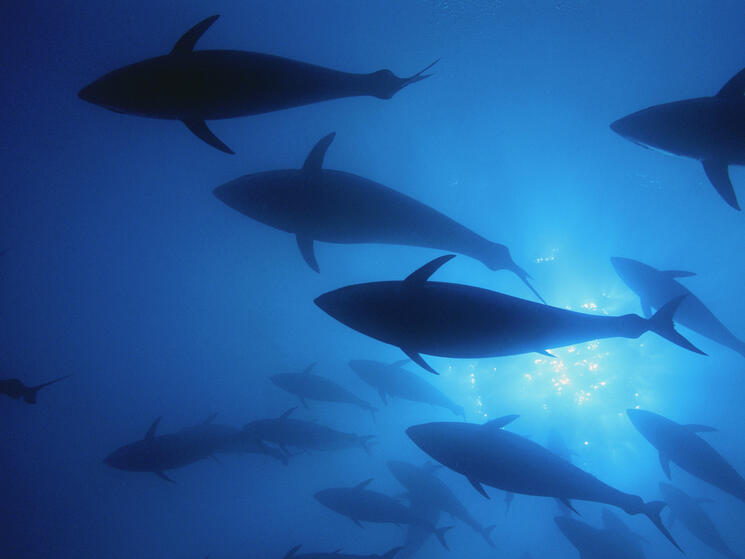 Date

: 16 March 2020

Author

: Bryan Hitchcock, Executive Director of the IFT Global Food Traceability Center; David Schorr, Senior Manager, Transparent Seas, WWF
Ocean conservation is a venture of incremental progress. There is no switch to flip on a single solution to the many challenges faced across 71% of the planet. Instead, success comes from playing the long game where together we collect enough little wins to accomplish big things.
Still, there are milestones that signify a major shift is taking place in our relationship with the ocean, and we've reached one of those points in time.
A major industry forum involving more than five dozen companies including retailers, brands, and mid-supply chain processors from across the global seafood supply chain just released the first-ever global standards for tracking seafood products from point of origin to point of sale, something called "traceability". What does that have to do with conservation you might ask? We've blogged about it before—here, here, and here—but in short, it means that industry has laid the foundation to allow for greater transparency about how we fish the ocean. Businesses, governments, and even researchers, can use better access to information to improve business practices, laws, and science.
The standards—issued by the Global Dialogue on Seafood Traceability— are called GDST 1.0. They took three years to develop, and have just been posted online.
The release of the GDST standards is a watershed moment that creates many new opportunities for sustainable seafood. But now, the hard work begins. If the world is to realize the potential of GDST 1.0, the seafood sector must get to work on implementation. Fortunately, many companies and stakeholders already seem motivated to get going and build on what the leadership of GDST member companies has started.
Service providers are already committing to integrating the standards
Seafood companies and retailers have a range of options to choose from when it comes to setting up a traceability system. GDST 1.0 provides the key elements, tools, and examples for those systems to work together across supply chains. So instead of every company needing the same system—something that would be an enormous challenge and incredibly expensive to accomplish around the world—systems can be designed to be interoperable. Seamless transfer of complete, reliable data to permissioned stakeholders is our ultimate goal.
More than a dozen service providers who offer traceability solutions have already committed to developing products that adhere to the GDST 1.0 standards.
Seafood sourcing partners are supporting the standards, too
When seafood companies and retailers want to adopt sustainable sourcing policies they often turn to technical experts and non-governmental organizations to fill in the gaps in knowledge. These groups advising companies on sustainable seafood policies will also be key to implementation. Industry needs consistency of message when it comes to the steps that should be taken to secure a sustainable supply chain. That means organizations providing seafood sourcing guidance, like WWF, will have even more leverage to create change if they rally behind a common ask.
This, too, is already beginning to happen with groups like SALT and GTA going on the record with support for advancing the goals of GDST 1.0, and commitment to make them even more robust.
Governments are increasingly requiring better traceability
Whether it is the EU, US, or Japan, government policy to prevent unsustainable fishing practices is increasingly focused on the ability to implement seafood traceability systems. While the Global Dialogue did not focus on developing policy, actions taken by governments across political boundaries can create supportive conditions for GDST 1.0 implementation, including by ramping up government involvement in the transparent regulation of fisheries and aquaculture through digitization of catch documentation, etc... Aligning policy with standards already being adopted by industry increases the ability of governments to enforce the next generation of fishing and seafood trade regulations.
There is no denying that GDST 1.0 could catalyze an extraordinary shift in how the business of seafood is done. But the standards are being released as version 1.0 for a reason. GDST standards on data to support human and labor rights will need to be strengthened as industry policies mature. And standards to promote more rigorous compliance and verification will also need further development as the world makes progress toward sustainably fishing the ocean.
But the GDST achievement is nevertheless impressive, considering more than 60 companies from all over the world came together to create something that has never been done before. And what they have created could have broader utility to other supply chains. This is the type of leadership that will save our oceans. It's a milestone worth celebrating.