Nature-Based Solutions Origination Platform — Landscape conservation for the 21st century and beyond
Date

: 20 September 2023

Author

: Kerry Cesareo and Marcene Mitchell
Yesterday at New York Climate Week, World Wildlife Fund (WWF) launched the Nature-Based Solutions Origination Platform (NbS-OP), a new model for scaling up, aligning and mobilizing public and private finance for high-quality nature-based solutions (NbS) under an integrated landscape finance approach. With this model, interventions to address nature loss, expand sustainable livelihoods, and mitigate climate risks are planned, financed and implemented holistically across large tropical forest territories, helping to ensure lasting success. The five initial landscapes where the NbS-OP will focus are the Atlantic Forest (Brazil); the Central Annamites (Viet Nam); Madre de Dios (Peru); the Northern Highlands/Diana (Madagascar); and the Yucatán Peninsula (Mexico).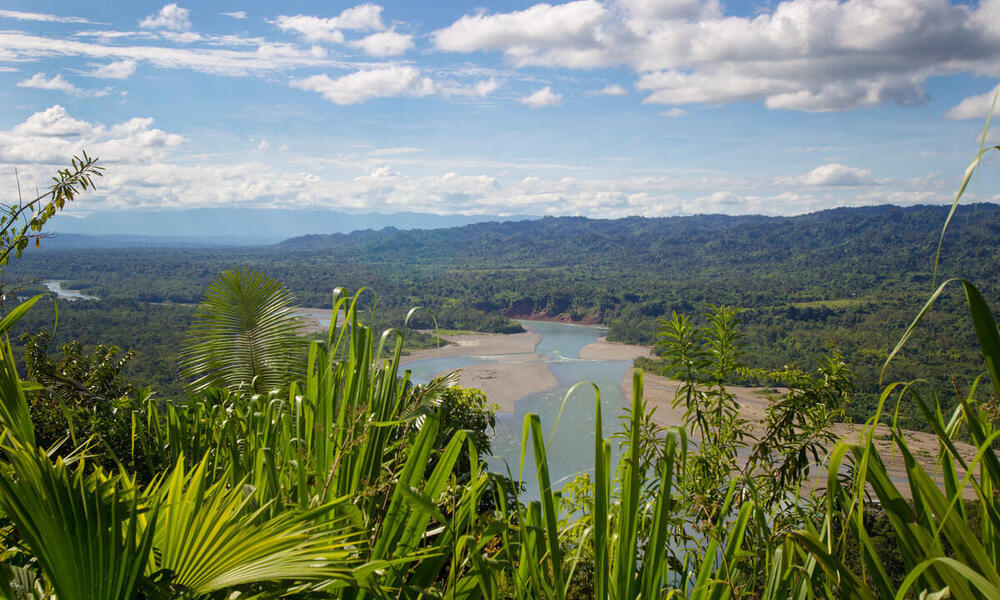 The latest science and increased attention to the interconnected crises of global warming, biodiversity loss, and human health have triggered unprecedented interest in NbS. Businesses increasingly recognize their dependencies on climate and nature to secure future commodity supplies and social license to operate. As companies step forward with science-based targets and nature commitments, there is growing demand for investment-ready NbS portfolios that lower deforestation and land conversion, support landscape restoration, and improve natural resource management. However, many current efforts, including under the voluntary carbon market, have been criticized for exaggerated impacts and claims; project-level scales that don't necessarily advance transformational landscape-level strategies; limited attention to biodiversity; and pricing terms that fall short on delivering fair and equitable benefit sharing with local communities.
The NbS-OP aims to constructively disrupt the mainstream way NbS actions are developed and funded. Under the platform, WWF will use its global reach and diverse partnerships to harness the growing interest in NbS — particularly from corporate partners adopting climate and nature commitments — to generate quantifiable and durable impacts in forest landscapes with equal attention to climate, nature and people. The platform will demonstrate that high integrity is obtainable by:
Showcasing high-quality interventions that address threats and drivers efficiently.
Incorporating transparent and equitable governance and benefit-sharing mechanisms.
By demonstrating better performance in these fundamentals, WWF seeks to raise the bar for how NbS are delivered more broadly.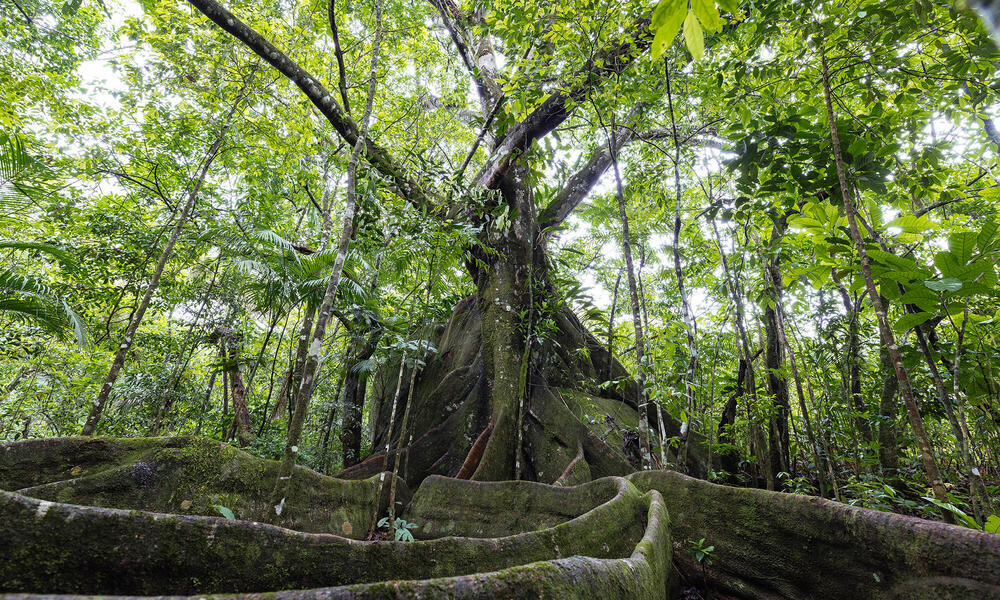 The platform has two main functions: (1) an origination role to collaboratively scope, develop and deliver NbS portfolios within selected landscapes that meet rigorous standards; and (2) a deal-making role to match the landscape portfolio with diversified and blended finance streams that collectively offer more continuity than typical project-based finance.
On the NbS origination, or "supply" side, WWF will work with local partners to design and implement interventions in priority landscapes. In each geography, actions will advance a comprehensive landscape strategy with a portfolio of integrated interventions, including protection, improved management of working forests, restoration, and/or strengthening of enabling conditions (e.g., policy reform and governance) essential to scaling successful outcomes.
On the deal, or "demand" side, the platform will mobilize long-term sustainable financing to power the landscape initiatives by structuring, combining and sequencing a mix of public and private mechanisms. From the outset, local communities will be central to this process to ensure locally led, long-term management of the interventions. Funding will be guided by an integrated financial model for each landscape that projects costs, revenues and impacts in a standardized way for all funders under the platform.
The NbS-OP reflects a collaboration among a wide variety of thought partners, including organizations working to develop NbS programming and funders interested in seeing the volume of high-quality NbS opportunities grow. As we move into implementation in the five initial landscapes, we are excited to forge new partnerships — with thought-leading funders who want to support the build-out of our ambitious platform and with co-implementers in the landscapes. Together, we aim to demonstrate that high-quality NbS — those that credibly drive joint impact for climate, nature and people at the landscape scale — are feasible to develop and finance.
We need NbS to tackle the climate and biodiversity crises. And we need to shift the market toward the caliber of NbS that are up to the task. WWF's NbS-OP intends to do just that.
---
About the Authors:

Kerry Cesareo, senior vice president for forests at WWF, leads a portfolio of strategic initiatives to conserve the world's most important forests, including efforts to implement the Nature-Based Solutions Origination Platform.

Marcene Mitchell, senior vice president of climate change, is advancing WWF's important climate agenda in the US and globally and building greater synergies across our climate change mitigation and resilience initiatives — with a particular focus on nature-based climate solutions.