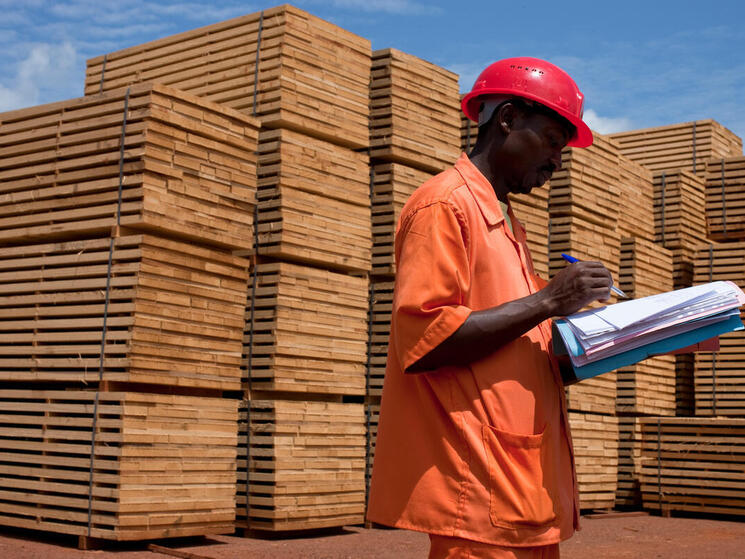 Date

: 04 October 2023

Author

: Corey L. Norton
New and proposed environmental, social, and governance (ESG) laws and regulations in the U.S. and EU represent a major step toward reducing greenhouse gas emissions, illegal deforestation and conversion of land, illegal fishing, and forced labor.
The new laws will affect the ways companies do business across borders and within certain jurisdictions. And they will have huge implications for environmental and social impact. But implementing the regulations is going to be difficult for many companies to do on their own. For those, collaboration is the key.
A prime example of these new regulations is the European Union's coming rules to guarantee that the products consumed by EU citizens do not contribute to deforestation or forest degradation around the world. Under the regulations, which will be fully implemented by the end of 2024, any company selling commodities like soy, beef, palm oil, wood, cocoa, coffee, or rubber into the European Union must prove that the products did not originate from recently deforested land or contribute to forest degradation.
The sweeping law covers not only the commodities themselves but also their derivatives or by-products, such as leather, chocolate, tires, or furniture (though not, say, soy that is fed to fish which are then imported into the EU). For example, any company that places cattle products on the market – that is, meat or leather – must geolocate all establishments associated with raising the cattle, encompassing the birth farm as well as any farms where the cattle were grazed or fed, and the slaughterhouses.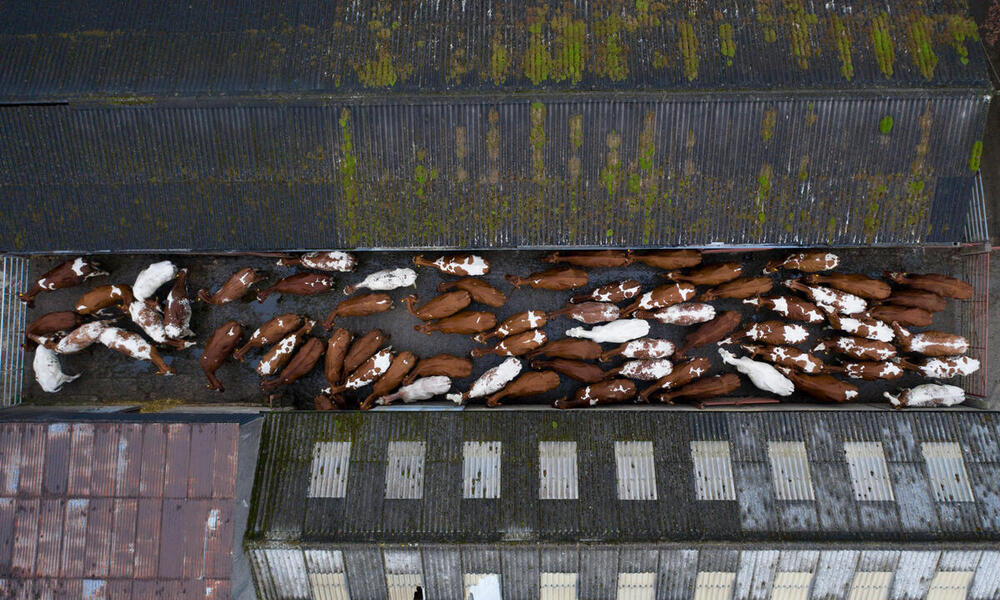 Regulations for social issues like forced-labor import bans also address the critical issue of human rights abuses, which often occur when resources are depleted or when local prices are affected by cheaper production or easier access to the same resources elsewhere. Those abuses in turn make people more vulnerable and further abuses more likely. Those regulations pose equally great challenges for companies.
The stakes can be dire for companies whose supply chains do not comply with these new oversight requirements. Companies that violate the European Union's greenwashing regulations, which prohibit them from making misleading environmental claims, can face potential penalties of up to 4% of annual revenues. California's governor recently said he will sign legislation that would stipulate penalties for large companies that fail to comply with stiff new greenhouse gas emission reporting requirements. And the EU's recently implemented Corporate Sustainability Reporting Directive contemplates fines for companies that fail to disclose the risks and opportunities arising from social and environmental issues.
Even the biggest companies, working alone, face substantial challenges meeting these complex, far-reaching compliance standards.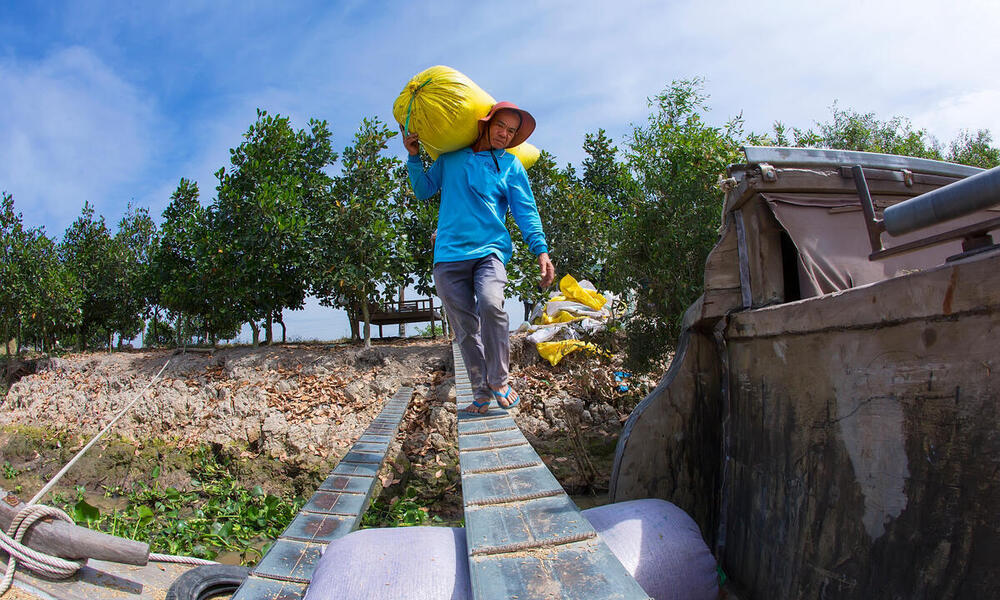 Manufacturers need to know their entire supply chains, monitor performance for key sustainability issues, and respond appropriately when performance is inadequate. Given the difficulties and often substantial resistance to doing so, collaboration is the key. By joining forces through partnerships, companies and their suppliers can overcome resistance while also pooling resources and expertise to ensure traceability throughout their supply chains. Collaboration can bring together competitors to share better practices, develop common standards and implement joint monitoring programs.
Sharing information and collaborating on research allows companies to learn the environmental and social impacts of their products and services more quickly. It also enables them to understand the risks associated with their supply chains and how to mitigate them. Monitoring and auditing costs can be reduced by pooling resources and sharing expertise.
To be sure, climate change could make supply chains more difficult and expensive, and companies that are focused primarily on the near-term bottom line might be less inclined to invest in ESG measures. But policy and regulations can help level the playing field for all and accelerate actions that mitigate the impact of climate change.
The Markets Institute at WWF works as a bridge builder helping companies move forward through collaboration. Institutions like the Global Salmon Initiative and the Seafood Task Force have drawn on the expertise of WWF as they have developed their focus and strategies.
Companies and industries need to understand how to anticipate and respond to the risks posed by new regulatory regimes and how to access new expertise around compliance. Providing a neutral convening space to nurture those conversations fosters collaboration and innovation as companies strive for a more sustainable global food system.
Working together to improve sustainability can create a more cooperative and collaborative environment within companies' supply chains — if companies and suppliers treat each other as partners rather than adversaries. This can lead to improved communication, transparency, and accountability, which can all help to reduce risks and improve performance, both for companies and the environment.
---
Corey L. Norton is vice president for Supply Chain Legality at WWF. He can be reached at [email protected]