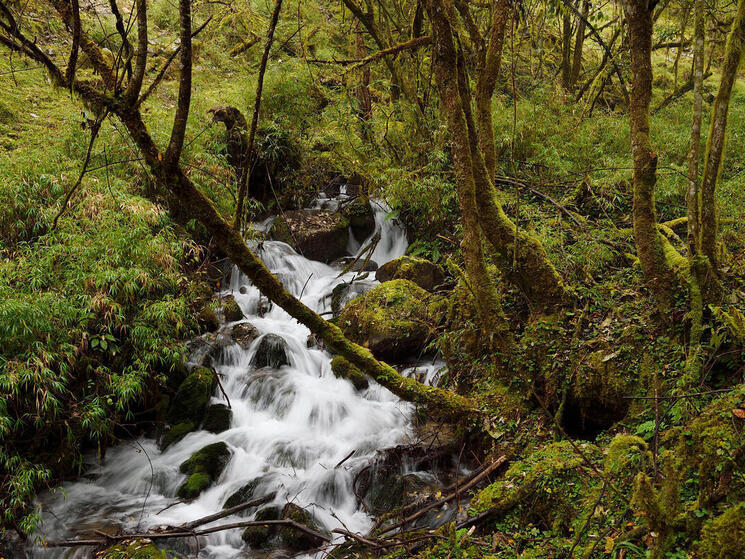 Date

: 26 October 2021

Author

: Linda Walker, Senior Director, Corporate Engagement, Forests
Today, HP announced an $80 million expansion of its forest conservation partnership with WWF to help restore, protect, and improve the management of nearly 1 million acres of forest around the world by 2030. With this next step in our decades-long relationship, HP now becomes WWF's largest U.S. corporate partner.
There is an urgent need for business leaders to set and implement rigorous nature and climate targets and to meet them by investing in high-integrity nature-based solutions that put people and communities at the center. This move from HP raises the bar for what leadership looks like for corporate climate and nature commitments. As part of the company's sustainability and climate strategy, HP is pledging to address the downstream impacts of its business on nature by taking action for forests at a level that considers all the paper that runs through its printers and print services by 2030, even if it's not HP branded.
This expanded collaboration builds on our successful partnership to date, which has focused on restoring Brazil's Atlantic Forest and improving plantation forests in China. In support of the Raízes do Mogi Guaçu project in Brazil, 158 acres of land are now under restoration. In China, over 35,257 acres of bamboo and mixed forests are under Forest Stewardship Council® smallholder certification. By helping to restore, protect, and improve management of forests at this scale, HP is making a bold commitment to sustain nature and the benefits nature provides for wildlife, local communities, and our global climate. HP is one of the first companies to go beyond carbon emissions and nature impacts from its own operations and supply chain to consider the broader downstream life cycle environmental impacts of its printing business.
In the lead-up to the UN Climate Change Conference (COP26) in Glasgow, Scotland, nature-based solutions like our forest conservation work with HP can have far-reaching implications. It's exactly the kind of action we want to see, given the urgent need for both the public and private sectors to scale up their efforts to combat climate change. Research shows that nature-based solutions and the broader land sector could contribute up to 30% of the climate mitigation needed by 2050 to meet the Paris Agreement's objective of limiting global warming.
Actions that benefit forests are also one of the best examples of nature-based solutions. Home to three-quarters of the world's life on land, forests provide clean air and water, protect against erosion and landslides, and help to regulate the climate by removing carbon from the atmosphere.
HP is making this ambitious forest commitment as part of the company's participation in WWF's Forests Forward program, which engages business, communities, and other key forest stakeholders to help transform the way we value, manage, protect and restore forests to sustain business, climate, people and nature. As one of the first companies to join, HP is embracing Forests Forward's philosophy by not only taking responsibility for its own footprint through its responsible paper and packaging sourcing leadership but also taking additional actions that address the impacts of printing on forests.
In addition, this announcement builds on HP's support of WWF's development of science-based targets for forests. The expanded partnership will mark the first time a company is piloting the methodology WWF developed for science-based targets for forests to more comprehensively estimate the potential impact on forests from downstream paper used in HP printers and print services. Based on that estimated impact, HP will help protect, improve management, and restore a requisite amount of forests in critical regions and safeguard the co-benefits forest ecosystems provide people, plants and animals. We are excited to work with HP and our WWF offices around the globe in the coming months to prioritize the forest landscapes and interventions that can provide the greatest opportunity for positive impact, building on our strong foundation.
When forests thrive, people, nature, climate and businesses can thrive. Through this partnership, WWF and HP hope to accelerate those co-benefits around the globe and inspire other companies to recognize that better forests mean better business.