Overview
4
The average annual per capita consumption of shrimp in the U.S. is now at four pounds.
Farmed shrimp accounts for 55 percent of the shrimp produced globally. Most shrimp aquaculture occurs in China, followed by Thailand, Indonesia, India, Vietnam, Brazil, Ecuador and Bangladesh, and it has generated substantial income in these developing countries. Farming has made shrimp more accessible to an eager, shrimp-loving public in the U.S., Europe, Japan and elsewhere. Investors seeking profits have intensified farming methods with industrialized processes, sometimes at significant cost to the environment.

WWF is committed to ensuring this valuable commodity is produced responsibly. Shrimp farming is traditionally fractionalized—much of it done on small farms in Southeast Asian countries. Often, governments and development aid agencies in these countries have promoted shrimp aquaculture as a path to alleviate poverty. These policies have sometimes been at the expense of wetland ecosystems, partly because building shrimp ponds near tidal areas save farmers the expense of high elevation water pumps and long-term pumping costs.

Less than three decades later, there is transformational change and continued interest to address environmental and social impacts by many in the shrimp farming industry. Large and small shrimp farms alike in Central America, Southeast Asia and elsewhere are working toward producing shrimp responsibly. Several are looking to comply with the rigorous ASC shrimp standards as an independent means of demonstrating their compliance to responsible farming.
Focusing on shrimp and salmon, WWF is working to improve aquaculture practices through tech innovations like forensic analysis of farmed products and traceability software.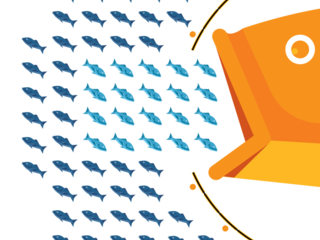 Why It Matters
Shrimp is Valuable

Shrimp is the most valuable traded marine product in the world today. In 2005, farmed shrimp was a 10.6 billion industry. Today, production is growing at an approximate rate of 10 percent annually—one of the highest growth rates in aquaculture.

Consumption of Shrimp is Rising

The average annual per capita consumption of shrimp in the U.S. is now at four pounds. A traditional shrimp exporter, China, is now a net shrimp importer because of the rising demand among its population.

Demand Continues to Grow

Demand for shrimp has been rapidly rising for the past three decades. Stretches of tropical coastlines in many developing countries saw a nine-fold increase in shrimp farming from 1982 to 1995, and it has continued to explode since then.
Impacts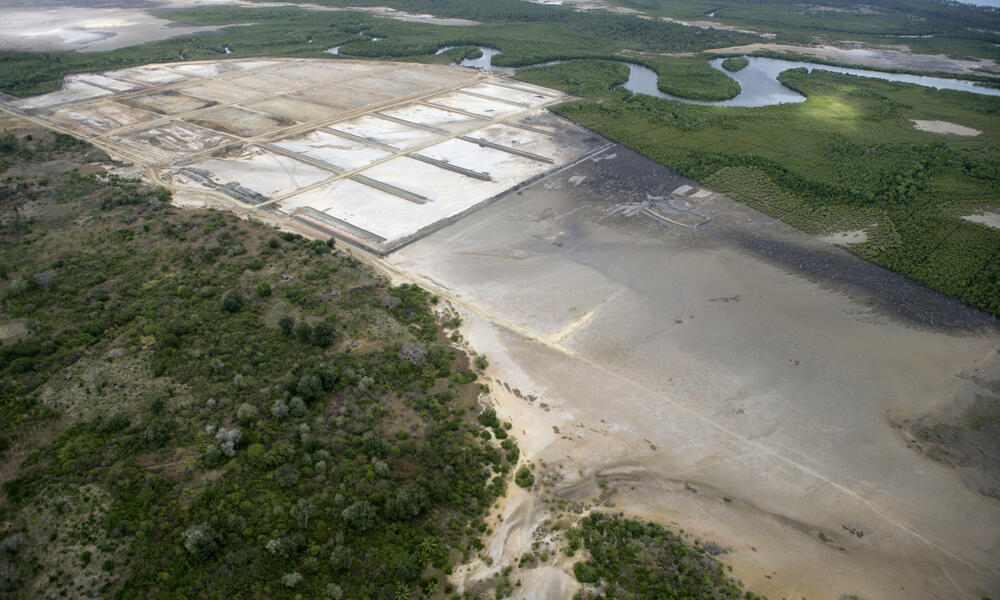 Destruction of Habitats
In some cases, ecologically-sensitive habitat has been cleared to create ponds for shrimp production. Also, some aquifers that supply water to farms have been contaminated with salt water. Some forms of shrimp farming have had a devastating effect on mangroves around the world. These mangroves are vital for wildlife and coastal fisheries, and serve as buffers to the effects of storms. Their loss has destabilized entire coastal zones, with negative effects on coastal communities.
Salt flats, mudflats, estuaries, tidal basins and coastal marshes can also be affected by shrimp farming. These areas represent essential hunting, nesting, breeding and migratory homes to millions of coastal inhabitants, including fish, invertebrates, and migratory birds. Many are places and species WWF seeks to protect.
In tropical climates where most farmed shrimp is produced, it takes approximately three to six months to raise market-sized shrimp, with many farmers growing two to three crops per year. A steady stream of organic waste, chemicals and antibiotics from shrimp farms can pollute groundwater or coastal estuaries. Salt from the ponds can also seep into the groundwater and onto agricultural land. This has had lasting effects, changing the hydrology that provides the foundation of wetland ecosystems.
Outbreak of Disease
The introduction of pathogens can lead to major outbreaks of disease in shrimp with devastating consequences. When the shrimp become ill with some diseases, they swim on the surface rather than on the bottom of the production pond. Seagulls swoop down, consume the diseased shrimp, and then may subsequently defecate on a pond a few miles away, spreading the pathogen. When shrimp farms are shut down due to disease, there are socioeconomic impacts, including loss of employment.
Approximately 80 percent of farmed shrimp are raised from just two species – Penaeus vannamei (Pacific white shrimp) and Penaeus monodon (giant tiger prawn). These monocultures are very susceptible to disease.
Depletion of Wild Shrimp Stock
Fish stocks used in the formulated feed for shrimp diets have very high environmental value, mainly because they are near the base of the marine food chain. Additional damage can occur by shrimp farmers who capture young wild shrimp to stock their shrimp ponds, thus further depleting local populations of fish.