Overview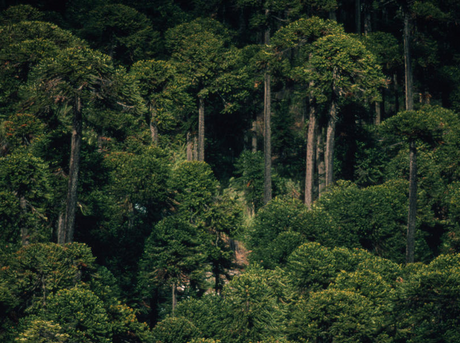 In Peru, illegal logging happens at a rate of approximately 80 percent. The rate is 85 percent in Myanmar and nearly 65 percent in the Democratic Republic of Congo. Many other countries have a lower, but equally concerning, amount of illegal logging happening within their borders.
Illegal logging is not widespread in the US, but we are the world's largest importer and end user of wood, including from some countries that have high rates of illegal logging. And the US is one of the world's largest consumers of forest products. As a result, we have a tremendous role to play in tackling illegal logging—which often happens in critical species habitat—and the associated trade of such wood.
Illegal logging is the lead cause of degradation of the world's forests. It includes the harvesting, transporting, processing, buying or selling of timber in violation of national laws. Some examples include
Trees are harvested from protected areas and then traded illegally.
Trees are extracted at volumes significantly higher than is permitted.
Licenses to cut down trees are falsified.
Community leaders in Papua are inspiring people to support the approach that local communities, WWF, and others are starting to use to save Papua's forests—which are some of the largest remaining intact forests in Southeast Asia, but are increasingly at risk of being destroyed to make room for palm oil plantations, as well as mining and industrial logging operations.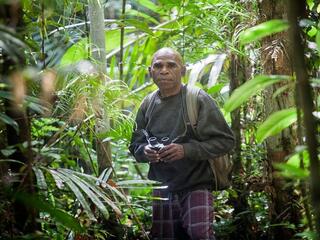 Why It Matters
Enormous amounts of carbon are released when trees are harvested illegally. Forest trees and other plants soak up carbon dioxide from the atmosphere and store it away as they grow and thrive. Tropical forests alone hold more than 210 gigatons of carbon, seven times the amount emitted each year by human activities.

Habitat for wildlife—including tigers, jaguars and gorillas—is threatened. Forests are home to more than three-quarters of the world's life on land, and tropical rainforests are home to more species than any other terrestrial habitat. A square kilometer of forest may be home to more than 1,000 species.

Illegal logging takes a toll on people. Many lose their livelihoods and source of income when illegal logging occurs. Some have died or been threatened trying to expel illegal loggers from forests.

The global illegal timber trade, which is estimated by the United Nations at between $30 billion and $100 billion annually, robs developing countries of tax revenue and lowers the market price of timber from companies that follow the law. In the US, for example, the wood products industry loses as much as $1 billion annually from illegal logging.