Looking back: 10 conservation wins from the last 10 years
As the 2010s draw to a close, WWF is taking a moment to reflect on all that we've accomplished together with our partners and supporters over the past 10 years. We're celebrating some exciting wins for nature and commemorating our own growth and evolution as an organization. Moving forward, we will—as always—strive to replicate our successes, learn from our shortcomings, and chart a path toward achieving our mission of conserving nature and reducing the most pressing threats to the diversity of life on Earth.
Here are some of our favorite highlights from the last 10 years:
Advocating for Elephant Ivory Bans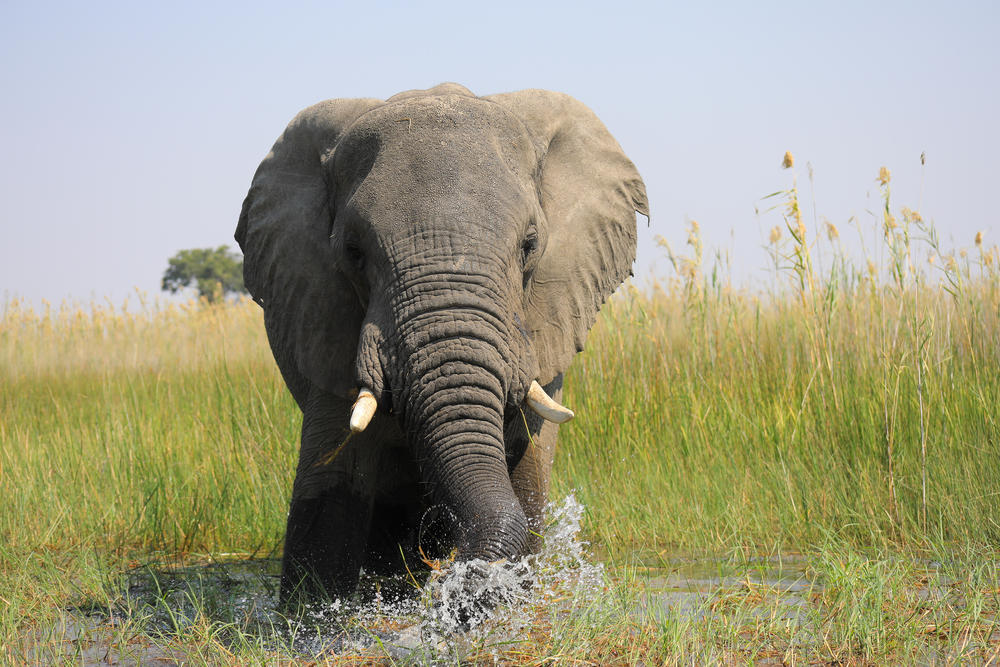 © Alex Rosenberg/WWF-US
At the beginning of this decade, the ivory trade loomed large as a significant threat to elephant populations. Fueled in part by legal avenues for the sale of antique ivory products in the US and other countries, the trade contributed to a poaching crisis which claimed some 35,000 African elephants every year. While more work remains, the last few years brought a sea change in how many governments combat this wildlife crime, treating it now as the serious crime that it is and taking a more comprehensive approach that includes antipoaching, antitrafficking and demand reduction efforts. In 2013, President Obama issued an executive order to combat wildlife trafficking and his administration established an Advisory Council on Wildlife Trafficking; Carter Roberts, president and CEO of WWF, was among those named to the advisory council. The administration subsequently prioritized the ivory trade in discussions with China, and the two countries made a joint commitment in 2015 to implement near-total ivory bans in each country. The US ban took effect in June 2016, and the Chinese ban took effect in January 2018. Soon thereafter, Hong Kong, another major market for ivory, announced its intent to institute a ban as well. By ending legal means to trade ivory, financial incentives for would-be poachers have been decreased while the risk of arrest and prosecution have been increased.
Launching Hope for Tigers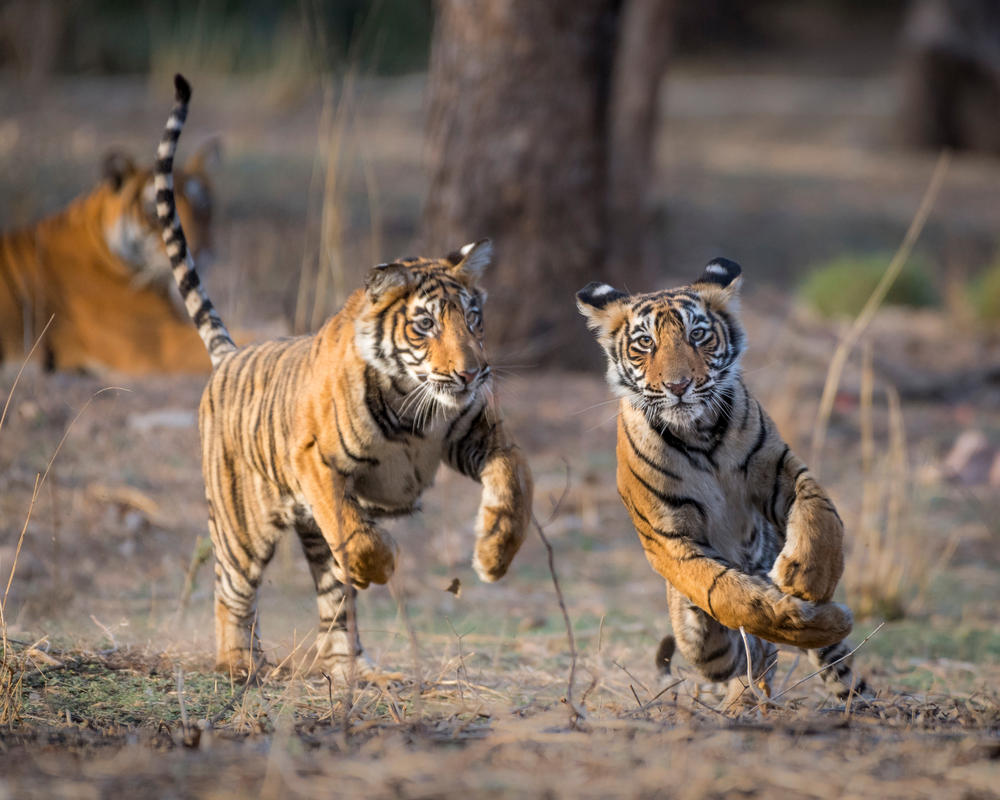 © Richard Barrett/WWF-UK
Decades of hunting and habitat destruction had caused the global population of wild tigers to dwindle to just 3,200 by 2010—down from as many as 100,000 in the early 1900s. In response, WWF helped secure global commitments to double the number of tigers in the wild, or reach "TX2," at a major summit in St. Petersburg, Russia in 2010. The goal, established by WWF scientists, is to double the number of wild tigers by 2022, the next Chinese Year of the Tiger. Since the summit, we've seen some important signs of progress. A 2016 report found that for the first time in over a century, wild tiger numbers had increased, to approximately 3,900. In 2018, Nepal reported that its tiger population had nearly doubled since 2009, from roughly 121 to an estimated 235. And in 2019, India reported new wild tiger estimates of 2,967 individuals—an increase from the previous 2015 estimate of 2,226. More work remains, particularly in Southeast Asia, where snares have maimed or killed an alarming number of tigers and where forest conversion for palm oil production has decimated habitats. WWF is focusing on those areas through 2022 and beyond.
Safeguarding National Parks through "Earth for Life" Initiatives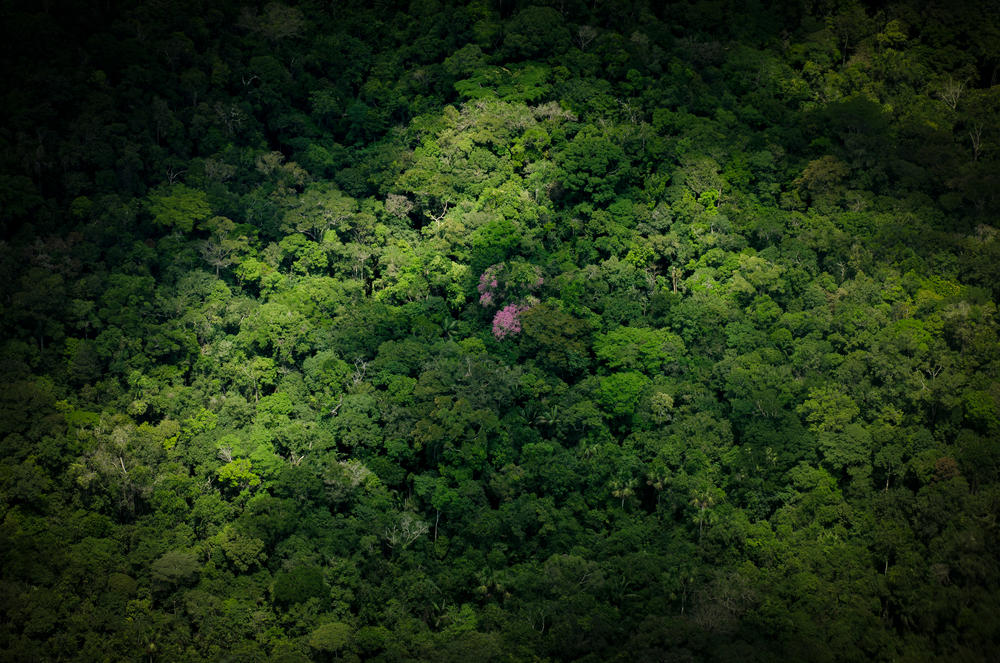 © Ricardo Lisboa/WWF-US
In 2002, Brazil launched the Amazon Region Protected Areas (ARPA) program, which later became the world's largest tropical forest conservation project. This initiative established a combination of sustainable use and strict protected areas totaling some 150 million acres in the Brazilian Amazon. In order to ensure the success of the Government of Brazil-led program, the government, WWF and its partners pursued an innovative approach to ensure the long-term financial stability of the protected areas, many of which are national parks. Known as ARPA for Life, the initiative launched in 2014 and created a $215 million fund for creating and effectively managing protected areas in the Brazilian Amazon.
Four years later, WWF worked with its partners to close a similar deal in Bhutan that will result in the long-term financial stability for a 5-million-acre protected areas network. Earlier this year, we did the same in Peru, for nearly 42 million acres. We are in the process of a similar initiative in Colombia. Together, these "Earth for Life" initiatives will provide the resources needed to permanently protect approximately 300 million acres of forests, wetlands, mountains, and rivers—home to some of the most diverse wildlife on the planet.
Conserving the Arctic for Communities and Wildlife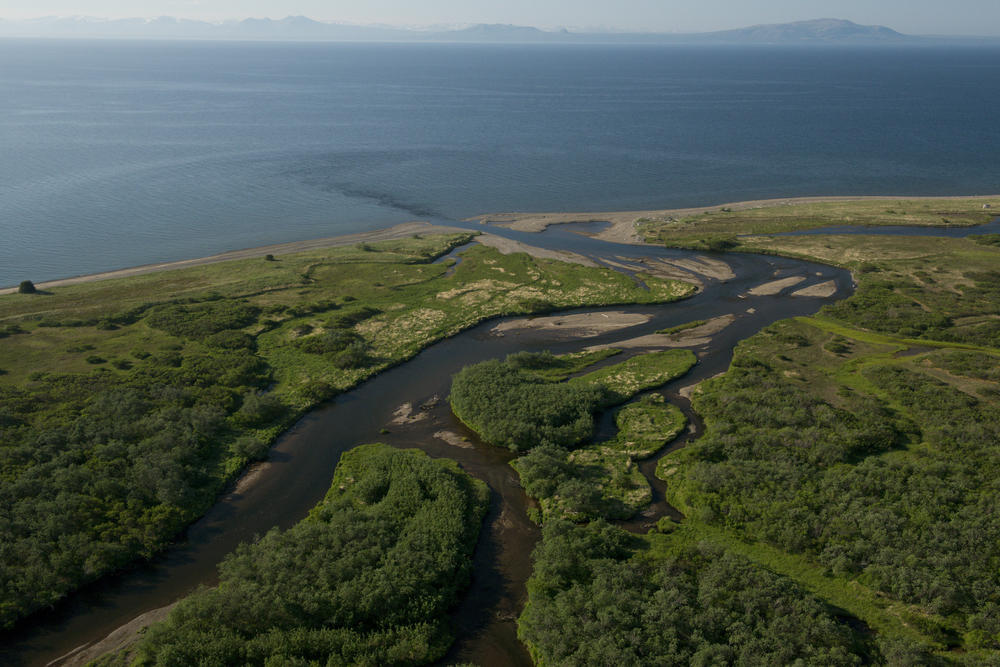 © Paul Colangelo/WWF-US
WWF has helped support the fight to protect Alaska's Bristol Bay—dubbed "America's fish basket" because of its abundant fisheries. As the world's largest sockeye salmon fishery, the bay generates billions of dollars in nationwide economic value and supports thousands of local jobs, as well as wildlife like brown bears and eagles. In 2014, after decades of advocacy by local community leaders and advocates, President Obama permanently withdrew Bristol Bay from consideration for offshore drilling. Another threat, however, still looms: Pebble Mine. This proposed mine would be the largest gold and copper mine on Earth and would be located upstream from Bristol Bay, endangering the fishery and all who rely on it. That's why WWF continues to fight for the protection of Bristol Bay. In 2017 we helped deliver over a million comments opposing Pebble Mine to the US Environmental Protection Agency. WWF remains committed to preventing this harmful project and securing Bristol Bay's future.
Additionally, in 2016, after years of advocacy by WWF and a diverse array of partners, the federal government designated portions of the Arctic as off-limits for oil exploration. As Roberts said after the designation was announced, the action "underscores our nation's inevitable transition to cleaner energy and signals that some places are just too important not to protect." The US District Court for Alaska upheld the designation in March 2019, maintaining a critical protection for more than 115 million acres of ocean.
Strengthening Global Conservation Financing Partnerships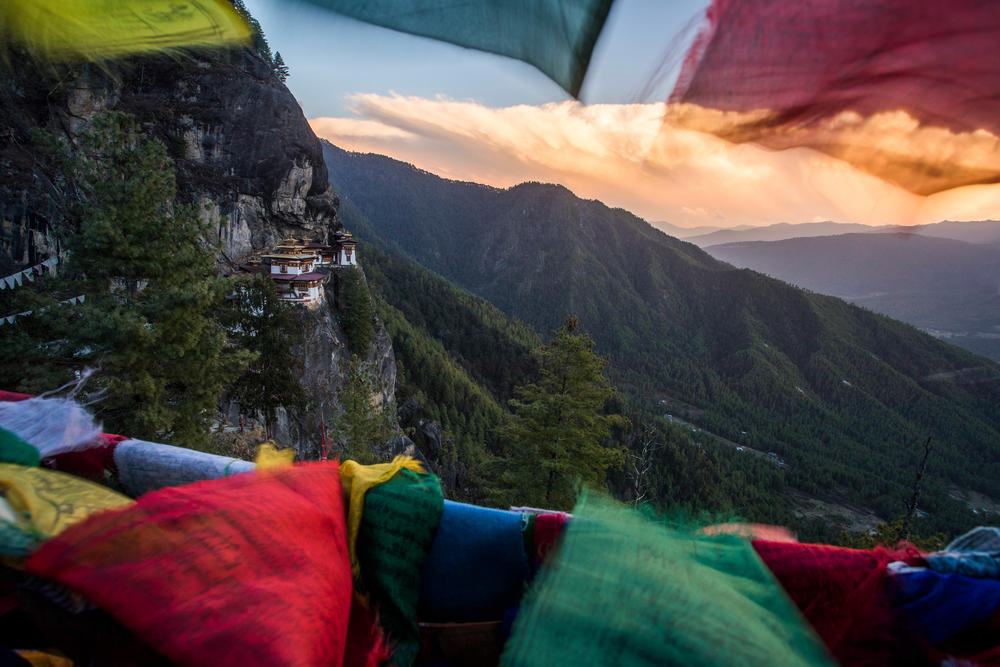 © Emmanuel Rondeau/WWF-UK
In the past decade, WWF strengthened its partnerships with two multilateral financing institutions: the Global Environment Facility (GEF) and the Green Climate Fund (GCF). These institutions provide key financing for many important conservation projects, including Bhutan for Life.
Created in the early 1990s to help address global environmental issues, the GEF has provided $12.5 billion in grants and leveraged $58 billion in co-financing for almost 4,000 projects in 165 developing countries. In 2013, WWF was honored to become a GEF Agency, enabling us to work directly with the GEF's member countries to design and implement GEF programs and projects on their behalf. The GCF was created in 2010 via the United Nations Framework Convention on Climate Change. It supports efforts by developing nations to reduce their greenhouse gas emissions and adapt to the adverse impacts of climate change. In 2017, WWF became an Accredited Entity of the GCF, providing us with the authority to prepare and oversee large-scale GCF-financed projects to fight climate change on behalf of our entire international network and country partners. Through mid-2019, WWF has programmed more than $125 million in GEF and GCF funding and leveraged nearly $500 million more for conservation priorities around the world.
Driving Private Sector Ambition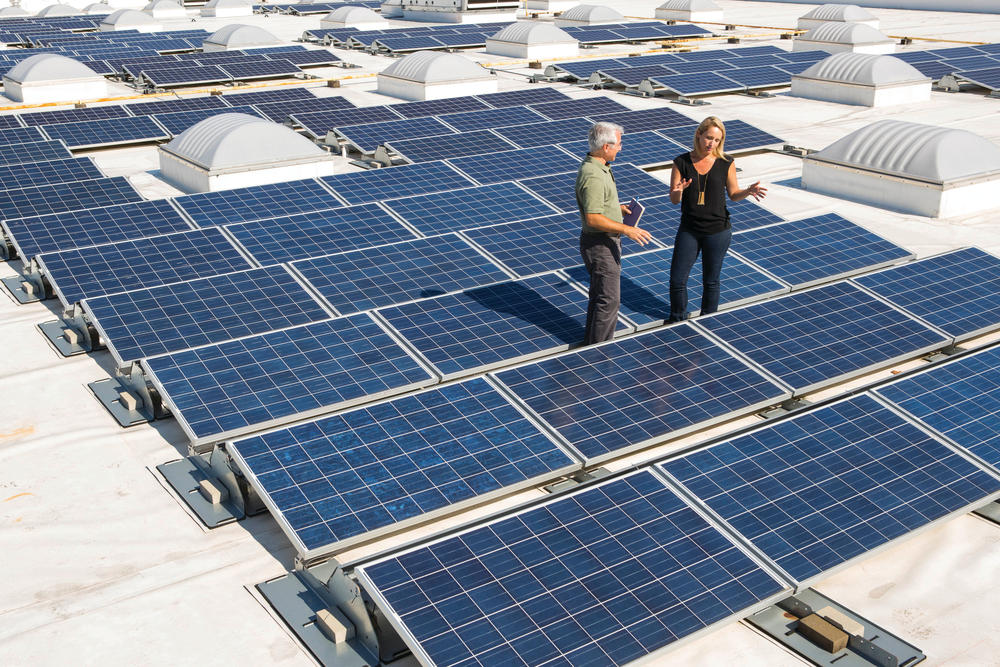 © Paul Fetters/WWF-US
WWF has long viewed business as a critical partner in achieving our conservation goals at scale. From our driving both the supply and consumer demand of Forest Stewardship Council (FSC) certified products with companies such as Kimberly-Clark to partnering with The Coca-Cola Company to conserve freshwater resources across 2.2 million hectares of watershed or wetland, we've made exciting progress. On the climate change front, Walmart, McDonald's, and more than 500 other companies have joined the Science-Based Targets Initiative since it was established in 2015, committing to reduce emissions in their own operations and throughout their supply chains at the scale needed to meet the goals of the Paris Agreement.
Upholding America's Commitment to the Paris Agreement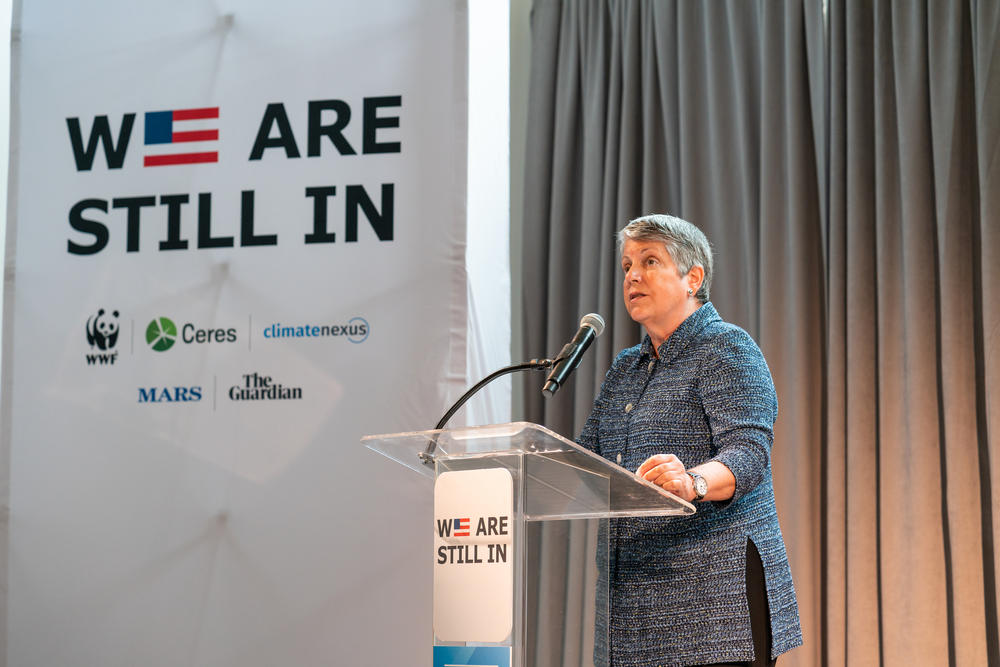 © Nicole Henderson/WWF-US
Following the 2017 announcement that the US planned to withdraw from the Paris Agreement, WWF helped catalyze the formation of the We Are Still In coalition. This collection of cities, states, businesses, and other entities pledged to continue working toward the goals of the agreement, regardless of the federal government's participation. More than 3,600 entities representing more than half of all Americans have since joined the coalition, making it the largest US climate coalition ever assembled. Based on this success, WWF is helping launch similar coalitions in key countries including Japan, Mexico, Argentina and South Africa to help countries' deliver on climate goals.
Ensuring Sustainable Fishing Practices
© Meridith Kohut/WWF-US
WWF has worked for years with partners, industry leaders, and the non-profit Oceana toward regulatory policies to end illegal, unreported, and unregulated (IUU) fishing practices. In 2014, at the urging of WWF and other advocates, the Obama Administration announced a task force that ultimately recommended establishing a traceability program to track seafood imports from ship to shore to address this problem. WWF worked closely with the administration throughout the design phase, which ultimately resulted in the establishment of the Seafood Import Monitoring Program (SIMP) in late 2016. The Trump Administration then ratified the program in June 2017.
The US imports roughly 90% of its seafood and researchers estimate that up to one-third of the wild-caught products brought into the country may come from an IUU source. Globally, 85% of fish stocks are at some degree of risk of illegal fishing. The SIMP will help the US government fight back by requiring key catch data to accompany certain species including tuna, grouper, swordfish, red snapper, blue crab, and more from boat to border. By making international seafood supply chains more traceable, it will be harder for stolen seafood to find its way into our restaurants and homes.
Our Planet Documentary Series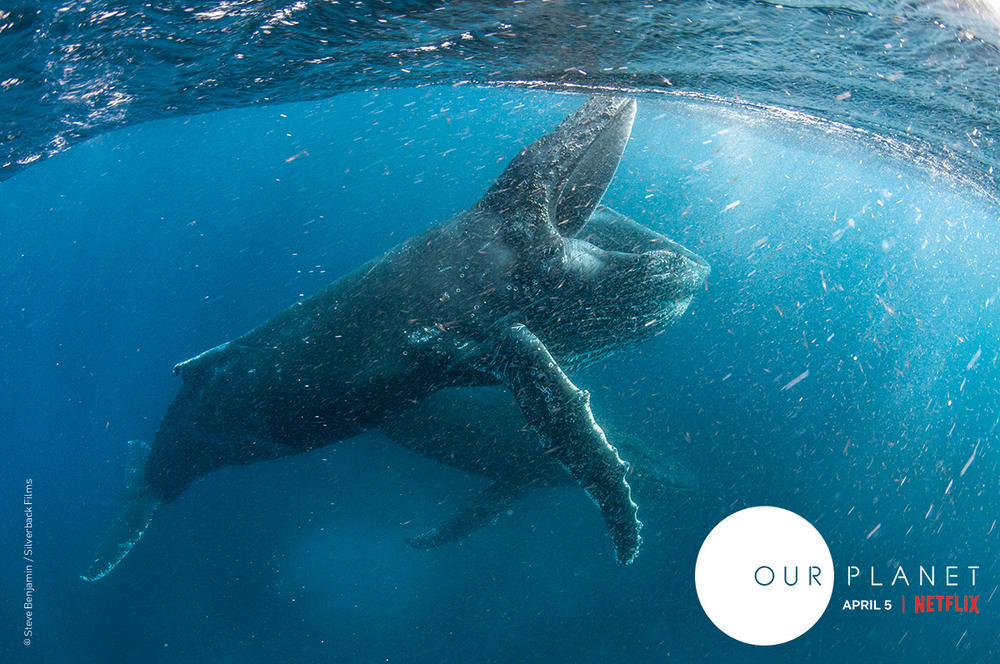 © Steve Benjamin/Silverback Films
WWF provided the scientific underpinning for this groundbreaking nature series, which premiered on Netflix in April 2019. The series shows the wonders of the natural world and makes clear what is at stake if we don't act to protect the one home we all share. It was viewed by a projected 25 million households in the first 30 days after its release.
Growing Our Support for Conservation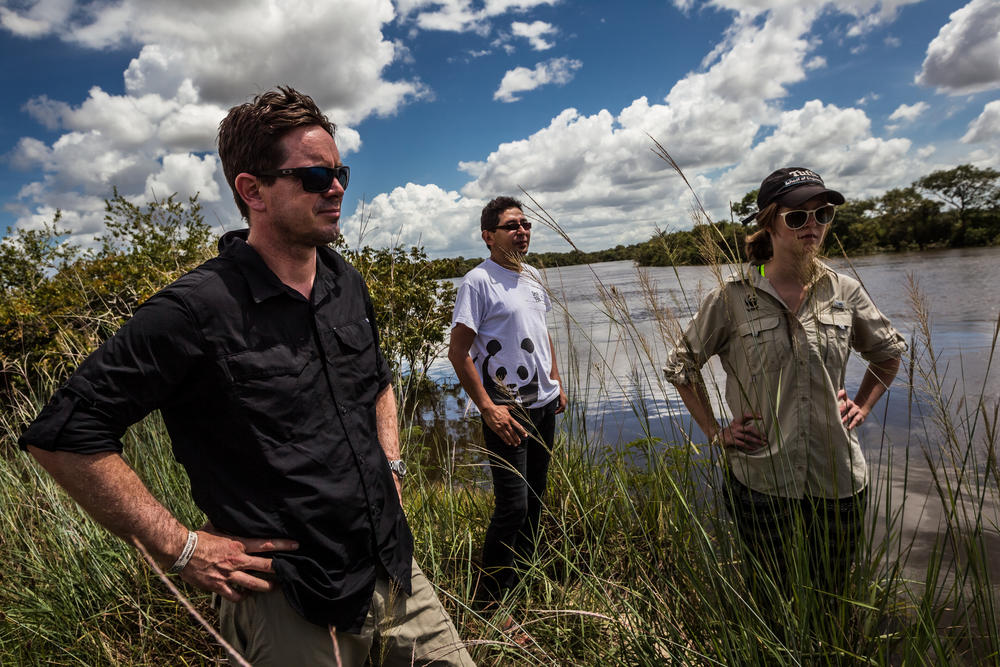 © Meridith Kohut/WWF-US
From 2010 to 2018, WWF's total annual revenue and support – from individuals, private foundations, corporate partners, government agencies, and in-kind sources – grew from $224 million to $336 million. This strong growth enables the ambition of our conservation work to keep up with the rapidly accelerating environmental challenges we face.